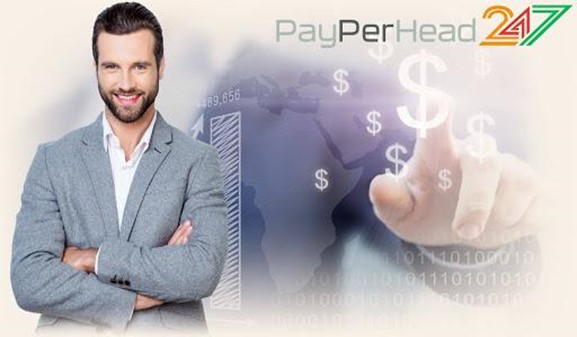 Bookies have a fun job but a tough job and much is required of them. You may be a bookie that loves what you do, but you are looking for a break. You need help, but you don't want to build or add to an already set payroll. Let's face it, payroll is a bookie killer. You got into this business because it's a gig you can call your own and the overhead is minimal, and you don't have to hire folks to run the business, you run the business yourself and it saves you thousands of dollars. What you are looking for is a fully managed sportsbook. Bookies live a busy life and doing everything is just not possible, or is it? With a PPH (pay per head) anything bookie related is possible and we can prove it. Jumping full force into a PPH is by far the best decision you will ever make as a bookie. They not only manage your sportsbook, but they also do everything a fully paid staff would do and so much more. A PPH is a bookies personal assistant on steroids!
Bookies must have players. Without players, you have nothing. The gambler is your source of income. You must come up with and execute a recruiting strategy. The more players that you have playing in your sportsbook, the more cross action that you will have, the more cross action you have, the bigger the winning will be for you.
Bookies must have a way to get the money in and a "settle up" plan. You want to be in the position to accept a deposit anytime you can, and you must be willing to figure out the best way in which to do this. Is it cash? Maybe it is cash if you are working in the corner bar with your friends as clients. Maybe it's not cash, maybe you have clients that want to pay by credit card or Western Union/MoneyGram. What are you going to do? You must find a way to get the money in and on-demand.
Bookies must offer bonuses, free-plays, free contests' and much more. You must organize this on an ongoing basis and be ready to answer questions as to rollover amounts or how much the client must play-through to receive a payout.
Grading bet slips. You must be prepared to grade them as soon as the contest/match/event/or game is over. You need your players to play and if they have beaten you then you must grade their tickets in hopes they will make new wagers. Grading bet slips may sound like an easy thing, but you must know the outcome of an event and you must be 100% accurate. The player will demand it and the bookie should as well.
A bookie's life involves being all things to all people all of the time. It's your job and the players are demanding people. You must set a budget, you must set limits and you must know where every dollar is spent, won, or lost. You must know exactly how much you started the day with and how much you end with and the numbers must match to the penny.
With a Pay Per Head. You must find a fantastic PPH today and let them do everything that was mentioned above and so much more. The list of a bookie's duties is awfully long indeed and much too long to read here. If you are tired of the rat race and want to focus on marketing and recruiting players, then a PPH is the way to go for you.
Pay Per Heads are inexpensive and the best ones online start at around $10-$15 per head. For a nominal fee, you are hiring a personal accountant, a billing clerk, a payroll clerk, a ticket writer, and a ticket grader. You will get a fantastic online presence and in around a day, you can be up and operating an online sportsbook/casino just like the "big boys" of the industry.
Check out what's available to you as a bookie. The best bookie software is affordable and available today for an extended free trial. It's time to take a load off and start focusing on earning a fantastic income.