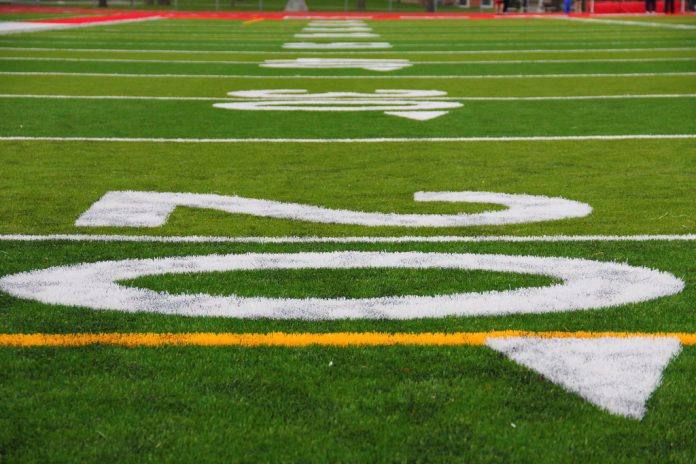 Much of the criticism this week has centered on two coaches from my neck of the woods – the beautiful Midwest. First, Charlie Weis once again is feeling the wrath of the Notre Dame faithful after his team overcame two double-digit deficits, only to watch a freshman QB walk down the field and punch the ball into the endzone as Michigan stunned ND in the Big House. Later that night, just a little ways to the south, Jim Tressel once again played things close to the sweater-vest, and once again paid dearly for it. After electing not to go for the TD on 4th and goal at the 1, he then proceeded to punt the football away from inside the USC 40 with one of the nation's better kickers on the sideline, giving the Trojans the ball back trailing only by 5. The following five minutes put Joe McKnight and Matt Barkley on the map and kept USC's national championship hopes alive. Now the questions loom around both programs. Can a Weis-led team ever live up to the hype? Can a Tressel-led team beat a top 5 team? Both questions are completely valid, and both will be answered in the coming weeks.



As for this week, you'll notice that I did not include in my weekly five the only Saturday game between ranked opponents. Why? Because the game between Nebraska and Virginia Tech in Blacksburg really doesn't have a whole lot to do with the BCS or national championship picture. Neither team will lose any ground in their respective conference with a loss, nor is either team a real candidate for inclusion in national championship picture. Notre Dame and Utah, however, do still have a shot at landing in a BCS game without being members of a BCS conference, and this week looms large for both schools. Meanwhile, early-season divisional clashes in the ACC, SEC, and Big 12 will get one team on the path towards a berth in their respective conference championship game and put the other team squarely behind the 8-ball. So, with apologies to Cornhusker and Hokie fans, here we go with week three:
1. #14 Georgia Tech @ #20 Miami FL
Thursday, 7:30 p.m. (ESPN)
For the third straight week, a Thursday night game makes the list, and for the second straight week, the Yellow Jackets are involved. This is a huge early-season game in the ACC, especially since both teams have already posted a conference win. The Hurricanes are, in theory, coming off of a bye week, having last played 10 days ago on Labor Day when they came from behind to knock off rival Florida State. Last Thursday, Georgia Tech took a big lead on Clemson and then hung on for a 30-27 win, and would love to get this game with North Carolina coming to town next week. This game will come down to which defense can stop the opposing offense. FSU had no answer for Jacory Harris on the final drive that gave Miami the win a week and a half ago, but the same has been true for pretty much every opponent of the Ramblin' Wreck since Paul Johnson instituted the wing offense. Tech put up over 400 yards of offense against the 'Canes in Atlanta last year. Look for that number to drop significantly this year, but even still, will that be enough to jump Miami ahead of GT in the ACC Coastal Division.
Line: Miami by 4.5
Pick: Miami 31, Georgia Tech 28
2. Tennessee @ #1 Florida
Saturday, 3:30 p.m. (CBS)
The third Saturday in September means the renewal of one of the SEC's best rivalries, as the unranked Volunteers head to Gainsville to take on the nation's top team. Vols coach Lane Kiffin made waves when he was hired, saying he would be celebrating after his team beat Florida this season, but it's not looking good for Tennessee. Maybe it was a case of looking ahead, but there's no excuse for a program of Tennessee's stature to lose a home game to a UCLA team that, despite a bit of a renaissance under Rick Neuheisel, still had to fly almost all the way across the country to play the game. Meanwhile, Urban Meyer and Tim Tebow have said and done all of the right things so far this week, but there's no question the desire to utterly annihilate the Vols is burning deep within the Gator locker room. The question here really isn't who will win (sorry Vols fans), but by how much. Remember the Georgia game from last year? Expect Meyer to save some timeouts for Kiffin and Co. this weekend.
Line: Florida by 29.5
Pick: Florida 45, Tennessee 10



3. #18 Utah @ Oregon
Saturday, 3:30 p.m. (ESPN)
The season hasn't exactly started the way new Oregon coach Chip Kelly wanted. After the fiasco at Boise State to open the year, the Ducks struggled to put away a game Purdue team, holding on for a 38-36 win in Eugene. This week, Oregon welcomes the only other non-BCS school that can match the recent success of Boise State in the Utah Utes – certainly not a cupcake non-conference schedule leading into Pac-10 play. They have, however, won 28 of 30 non-conference games at home dating back to 1995, so it's clearly not an easy place to play for teams unfamiliar with the atmosphere. Utah, meanwhile, comes into the game with the longest winning streak in the country at 16, and don't appear to be the type of team that's easily phased by a raucous crowd or hostile environment. They haven't looked overly impressive in their first two games, victories over Utah State and San Jose State. But there is definitely something to be said for teams knowing how to win, a quality Utah has possessed for quite some time. Oregon is still trying to learn how to do exactly that, but the learning curve is a steep one – #8 California comes to town next week.
Line: Oregon by 4
Pick: Utah 24, Oregon 21
4. Michigan State @ Notre Dame
Saturday, 3:30 p.m. (NBC)
The facts are pretty simple and straightforward. Charlie Weis is 30-22 overall, including 1-3 against Michigan State. The Irish as a program are 3-9 against Michigan State since 1997, including losing the last SIX at home to the Spartans. This game could very well be the make-or-break game in the tenure of Charlie Weis as the head coach of the Fighting Irish. A loss here leaves the Irish no choice but to run the table for any hope at a BCS bid, and even that would be extremely difficult. Dropping back-to-back games to the Wolverines and Spartans is a virtual no-no for ND, and Weis has now lost to one or the other in each of his five seasons in South Bend. Losing to both could be the final nail in the coffin. On the other sideline, the Spartans come in licking their wounds, dropping a game to their MAC neighbor Central Michigan last week. All the talk of the Spartans contending with Penn State and Ohio State for the Big 10 title has instantly dried up, but they can earn some national respect back by beating the Golden Domers on the road for the seventh straight time. It won't be easy, especially with Notre Dame expected to be that much more focused coming off the tough loss in Ann Arbor, but the talent is there on both teams for a very exciting showdown.
Line: Notre Dame by 10
Pick: Notre Dame 31, Michigan State 27
5. Texas Tech @ #2 Texas
Saturday, 8:00 p.m. (ABC)
In last year's dream season for the Red Raiders, Graham Harrell hooked up with Michael Crabtree for a last-second touchdown to beat the Longhorns, a loss that eventually kept Texas out of the BCS national championship game and got Oklahoma into it. Even if Harrell and Crabtree are gone, don't think for a second that Mack Brown and Colt McCoy have forgotten about that night in Lubbock. The Longhorns are arguably the most talented team in the country, right there with USC and Florida, thus why those are the top three schools in the country. While Tech will still play Mike Leach football, throwing the ball all over God's green Earth, it likely won't be nearly enough for the Red Raiders to pull off a second-consecutive win over the state's top program. In similar fashion to Florida-Tennessee, the question here isn't really if the Longhorns will win (though the odds of a Tech road win are much higher than a Vols road win), but whether Texas will put the clamp down as revenge for last year, or save some of the arsenal for later in the season (read: Sooners).
Line: Texas by 17.5
Pick: Texas 42, Texas Tech 24
LAST WEEK
Straight Up: 4-1
Versus Line: 3-2
OVERALL
Straight Up: 7-3
Versus Line: 7-3



Check out more CFB Free Picks right here.