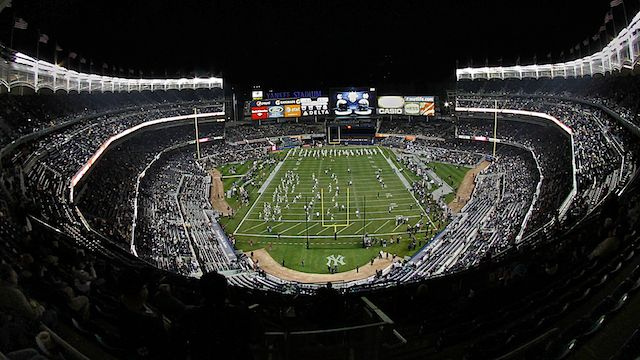 The Boston Red Sox and the New York Yankees were both picked by many to be World Series contenders this fall, and while the season is still very young, both teams are not exactly where the fans expect them to be at this stage. Both have injuries and inconsistent play, putting both teams at below 0.500 going into their first matchup of the season.
The Boston Red Sox (6-12) are off to their worst start through 18 games since 1996. The Red Sox have lost three of their last four games, the team losing the past two games a combined 16 runs to one. The Red Sox will miss Brock Holt who is dealing with a scratched cornea that has landed him on the 10-day IL.
Skybook is the best baseball betting sportsbook, offering the biggest selection of baseball prop bets and futures. Enjoy the best baseball odds and sign up today to get a huge welcome bonus so you can bet on the Red Sox vs Yankees tonight.
The New York Yankees (7-9) won the first of the two-game series on Tuesday with an 8-0 shutout win over the Red Sox, but they will also be shorthanded coming into this matchup. First baseman Greg Bird was placed on the 10-day IL with a left plantar fascia tear, and will likely be without shortstop Troy Tulowitzki and center fielder Aaron Hicks, both also on the injury list.
Boston will be sending right-hander Nathan Eovaldi (0-0) to the mound. Eovaldi has struggled this season, pitching five innings in all three of his starts this season, though despite giving up at least three runs in all his starts, the team managed to rally to win all three, giving him a no-decision in all his games thus far. His 8.40 ERA is a little worrisome to fans, but he has faced the Yankees four times, going 1-1 with a 1.93 ERA and a 0.77 WHIP.
The Yankees will counter with the lefty J.A. Happ (0-2) who have similarly struggled in the early part of the season. Happ has not made it past the fifth inning in any of his three starts, giving up six earned runs off nine hits in just four innings of work in his last start, a 9-6 loss to the Chicago White Sox, which brought his ERA up to 8.76 and his WHIP to 1.95.
The Red Sox will look for more from a struggling Mookie Betts, who is only hitting .212 this season with three home runs and seven RBIs while striking out 14 times. JD Martinez's bat has been hot, averaging .338 at the plate with three home runs and nine RBIs, while Mitch Moreland leads the Red Sox with five home runs and 12 RBIs this season.
The Yankees, despite their myriad of injuries, have had more success as a whole swinging the bat. DJ LeMahieu leads the team with a batting average of .377, and while he has yet to hit a home run this season, the second baseman has driven in eight RBIs and has only struck out eight times, compared to all-or-nothing hitter Aaron Judge, who has hit four home runs this season while striking out a whopping 22 times. Catcher Gary Sanchez has had a decent start to the season, hitting .268 while leading the team with six home runs.