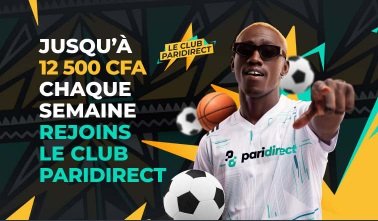 Sports betting in Africa has seen unprecedented growth in the last ten years. Although the African market only accounts for 1.1% of the online gambling market worldwide, it is still a booming industry due to the relaxed laws and rules regarding gambling in different countries. The fastest-growing gambling markets in the industry are Congo, Nigeria, Kenya, and South Africa. 
Gambling is legal in South Africa, Congo, and various other countries and serves as an economic engine for many cities. Aside from the local land-based betting sites, online gambling is quickly gaining popularity in Africa. But due to new developments, local companies have failed to realize their potential, and thus, several international companies and bookmakers are used.
Here is where people are worried about getting scammed. Thus, to ensure that your money is safe, you must choose reliable sports betting websites with the necessary licenses, multiple currency options, etc.
This article will discuss the most prominent sports betting companies in Africa.
1. Paridirect.com – Congo
Paridirect is one of the newest bookmakers in the region. The site is one of few local betting sites available in French and they are fully licensed in Congo. Paridirect offers pre-match and live betting odds, with the fastest 24/7 payouts. The site is optimized for mobile gambling, and thus, you can try your luck either sitting at home or working at the office. It covers a wide range of sports, from football and rugby to golf, tennis, etc.
Gambling is legal in Congo and is regulated under the lottery management (COGELO). Paridirect is managed by WigWin SARLU and is licensed and regulated under the laws of Congo-Brazzaville.
2. Betway – South Africa, Kenya, and Ghana
Betway is one of the leading gambling companies in sports betting. It has over 2 million customers globally and has established itself as a leader of operations in South Africa, Uganda, Ghana, Tanzania, and Kenya. Aside from sports betting, they also offer virtual games, online casinos, and poker.
It provides an extensive bookie sportsbook, such as football, tennis, golf, boxing, cycling, etc. The options are varied in sports, countries, and competitions. You have 120 different betting options and access to a plethora of information regarding the matches, teams, betting strategies, etc.
Betway also provides multiple payout options for international and local currencies, such as OPay, Paga, Mobile Money, Mpesa, etc.
3. 1xBet – Nigeria 
1xBet is a Russian online bookmaker website popular in countries like Nigeria, Tanzania, Ghana, and more due to their safe and convenient payment methods, multiple offers and promotions, etc. It is straightforward to sign up on 1xBet, and once you make your first deposit, you get a huge bonus. For instance, in Nigeria, new customers get 200% + 30% up to ₦130,000 first deposit bonus.
1xBet covers a wide range of live events and sports and offers a personalized approach for each customer. You can also make live bets and increase your chances of winning. 1xBet is a secure and confidential site where customers benefit from 100% payouts on winning bets and can withdraw money through bank transfer, debit card, mobile money, etc.
4. 888sport – Kenya 
888sport is the UK-licensed online bookmaker used for sports betting in Africa. It has a fully-optimized user-friendly mobile betting app that enables customers to bet on live matches. The app also has a stats section, heatmap, and live stream option. It is easy to use and responsive and keeps you up to date with the latest news and events.
888sports offers over 35 sports to bet on, from football, horse racing, NFL, tennis, golf, handball, Olympics, etc. It also has quick deposit and withdrawal options. It accepts Visa, MasterCard, PayPal, Skrill, etc.
888sport is a safe and secure online betting website that follows strict UK laws and provides excellent customer service.
5. Melbet – Ghana
Melbet is an online betting website based in Cyprus and has also acquired licenses to work in African countries like Ghana, Kenya, and Nigeria. The registration process is fast and easy, and new customers can enjoy first deposit bonuses. In Ghana, customers get rewarded 200% up to 1380 GHS as a first deposit bonus. The website also offers multiple deposit and withdrawal options, such as MTN, Vodafone, and Airtel Tigo.
Melbet also has a diverse sportsbook with over 30 sports for you to bet on, such as esports, table tennis, ice hockey, etc. Aside from sports, the website also offers live streaming, live casino, and other games. 
Final Thoughts
There are many more African betting sites online, so proceed with caution and only register with sites that have been evaluated by industry specialists. As a general rule, before enrolling and making deposits, one should thoroughly investigate the site. The gaming sector in Africa is still expanding, and clear laws and regulations will be in place soon to ensure safe online betting.