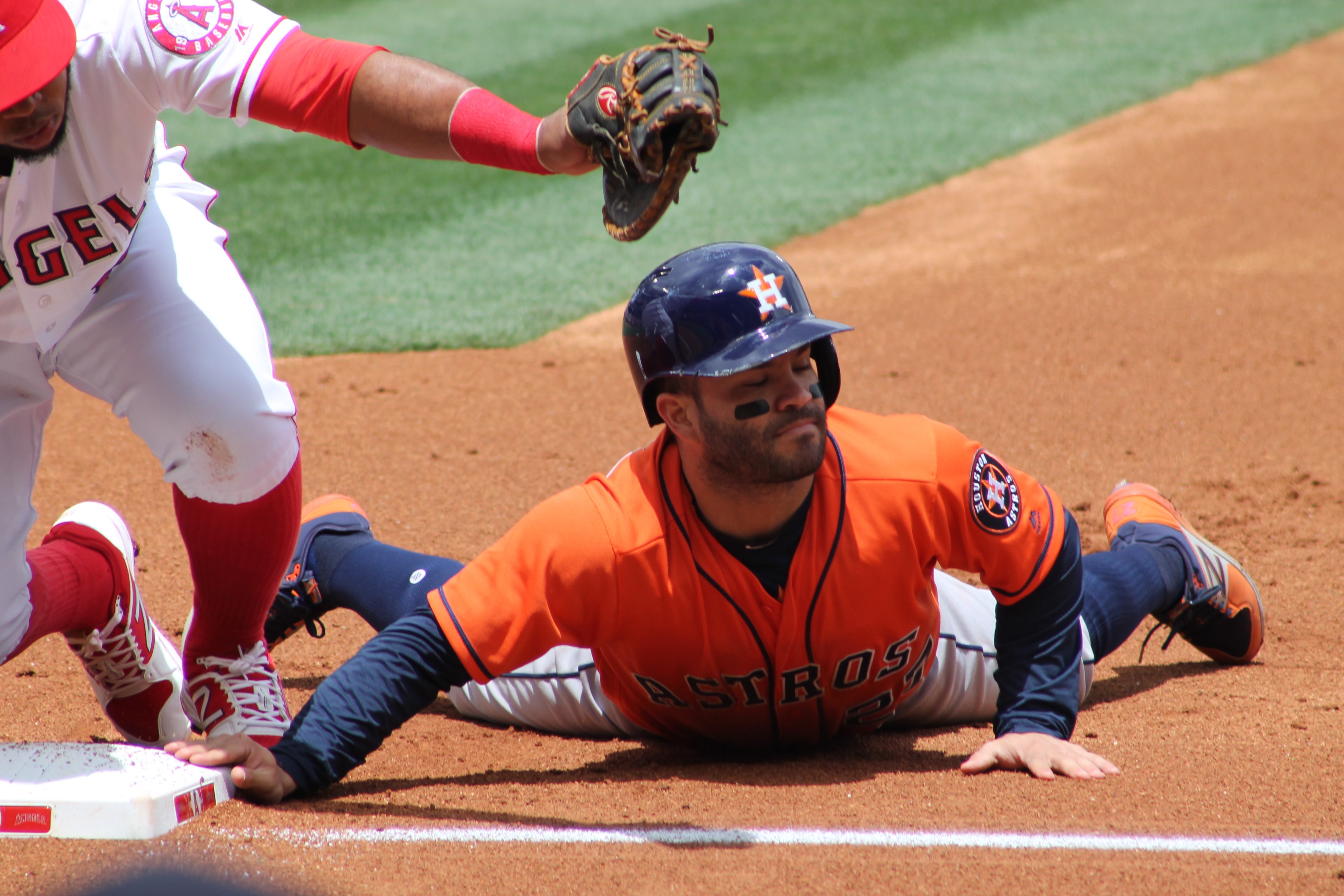 The Oakland Athletics and the Houston Astros face off late Wednesday night to complete the two-game series that see the Astros coming in as one of the hottest teams in Major League Baseball and the Athletics hoping to reclaim some of that fire that they had in late March and early April and to stop a two-game losing streak.
Betmania has the best baseball betting odds and live baseball betting action. Sign up today to receive huge bonuses and win big. Also enjoy our selection of virtual casino games and live casino gaming tables. Bet on the Astros vs. A's game now!
After a slow start that had the team sitting a 2-5, the Houston Astros (12-5) have won nine games in a row coming into this matchup, including a 9-1 victory over the Athletics on Tuesday in the first leg of the two-game series as well as a three-game sweep of the A's in Houston earlier this month. In Tuesday's victory, the Astros' bats came alive, with Josh Reddick, George Springer and Alex Bregman all going yard, with Bregman's coming as a grand slam.
The Athletics have cooled off after a hot start where the team rebounded after a 0-2 start in Japan against the Mariners with seven wins in nine games. The A's pulled off another four-game winning streak, but have lost two in a row coming into Wednesday night's game. Oakland is still awaiting the return of first baseman Matt Olson, who is still recovering from a hand surgery and is not expected to return to the lineup until May.
The Astros will send Wade Miley (1-1) to the mound Wednesday night. The left-hander has had a decent start to the season, giving up just six runs in his three starts for an ERA of 3.45 and a WHIP of 1.34. Miley dominated the Athletics in their first meeting of the season, a 6-0 victory for the Astros, where Miley went 5.2 innings deep while allowing just four hits and two runs. In his career, Miley has had his way with the Athletics, going 5-1 in six games with a 1.40 ERA, having never allowed more than two earned runs against Oakland.
Frankie Montas (2-1) will get the ball for the Oakland Athletics, and the 26-year-old right-hander will look for a different result from the last time he faced the Astros earlier this season, a 3-2 loss in which he gave up two earned runs on seven hits, including a home run. Despite that loss, Montas has won his other two starts, including a 10-3 win over the Baltimore Orioles in which he gave up three runs on three hits in six innings, though two of them went for home runs, bringing his ERA up to 3.18.
The Astros dangerous batting lineup will hope to have a similar result as Tuesday night, with three batters (Jose Altuve, George Springer and Michael Brantley) all with double-digit RBIs this season. Altuve leads the team in hits (22), home runs (7) and batting average (.328) while Springer has also contributed offensively, with his team-high 14 RBIs and five home runs.
The Athletics have been led by Khris Davis, who leads the team with 10 home runs and 20 RBIs in the young season. Shortstop Marcus Semien has also been a scoring threat, driving in 10 RBIs and hitting three home runs while scoring 16 runs of his own. Semien is also averaging a team-high .325 at the plate.