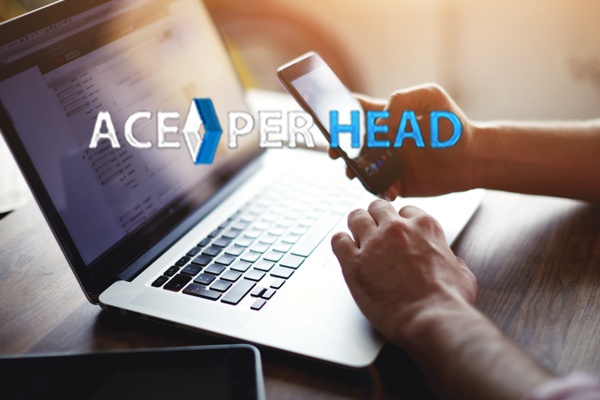 With the whole variety of online casinos now present in the online space, players have a vast choice of websites to join and play at. Online casino operators invest their budgets into marketing and promotion in order to attract the target audience, beat the competition and win the best-online-casino race, and their investments are definitely rewarded.
One of the ways we do it at AcePerHead.com is through blogging. We have almost 35 pages of blogging content that players can sip through to know more about us.
We talk about how to be a bookie, which is the best sportsbook software out there in 2019, price per head service, which pay per head bookie service to choose from, and etc.
Today, we're going to talk more in detail about Online Casino Betting.
Background of Online Casino Betting
The casino, especially, could lead to consistent, big revenue on a monthly, weekly, and in some cases, daily basis. Like any business model, online casinos require to promote their businesses. Growing demand for casinos has led to an influx of numerous gambling establishments across the online spectrum.
Changes in technology and payment systems, new games and software, and changes in policy make promotions necessary. That aside, changing consumer tastes and preferences also mandate a need to remind clients of the benefits of a particular bookie service.
Online casinos have devised specific ways to help them keep the business relevant and profitable. Some of these have been highlighted below.
3 Ways to Market Your Online Casino Betting in 2019
1) Content marketing
Competent content marketing like this one will provide your casino with constantly increasing target audiences, making it truly recognizable. Content marketing creates a brand image for your company so that customers have a possibility to learn about you from various sources: starting from search engines to thematic media resources.
The end game of content marketing is to build a good relationship with existing clients who will in turn help in promoting their products among their peers. However, good content will only be compelling if it is hosted on a similarly excellent website. Online casinos should focus on SEO and email to distribute their content through other worthy platforms such as social media, emails, and press releases.
2) Social Media Campaigns
In the age of social media, many gamblers would like to share their achievements on social media platforms, invite their friends to join a game of blackjack, for instance. This places the onus upon online casino operators to incorporate social media into their establishments. Not only does this give the house new appeal, but it's also a form of marketing in its own right. Software providers have in the recent past strived to include social media widgets in their interface. Ezugi Gaming, a new-age software provider, comes with Facebook and Twitter widgets which may be used to share progress or even track the players' accounts.
Affiliate programs, on the other hand, are partner sites that gambling operators use to promote their business. They generate dynamic links to casino websites and also monitor organic traffic in those sites. Others will also follow the customers' further actions and collect useful data about what the clients prefer.
3) Email marketing
Promotional emails contribute to building trust with your target audiences by reminding them about your casino, as well as assist in attracting new gamblers. This is a targeted form of promotion. Since customers submit and verify their email addresses when they register an account in an online casino, operators can use these emails to send information on bonuses, promotions, tournaments, new games, and other useful data.
Mobile marketing mainly involves the support of a mobile platform. It is no doubt that smartphones have taken over the roles of PC and laptops in many aspects of our daily lives. Casinos also have to adjust to this dynamic power shift.
More Bookie Tips: