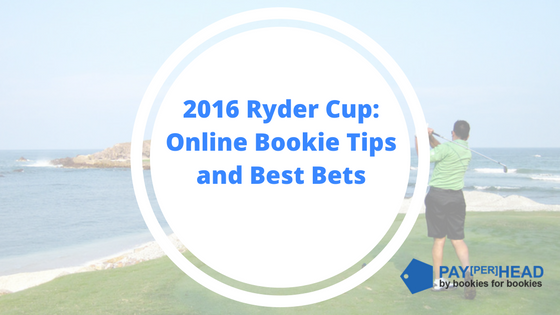 The 2016 Ryder Cup is here. Taking place at Hazeltine Golf Club in Chaska, Minnesota, the 2016 Ryder Cup might be the best chance the Americans have to win in the past 3 Ryder Cup Events.
Online bookies and pay per head agents should keep reading to find out about betting odds and each teams' chances.
Online bookies need the proper software to help grow their business. Serious bookies use PayPerHead.com's software, currently only $3 a head, those looking to grow their business should use the 7 day free trial today.
Betting Odds
Team USA                  -185
Team USA has lost 6 out of the last 7 Ryder Cup matches. They've lost 8 out of the last 10 Ryder Cup matches. Could that change this Ryder Cup go around?
Based on the current odds, it's supposed to change. For starters, the 2016 Ryder Cup takes place at Hazeltine Golf Club in Minnesota. That gives the U.S. Team a decided edge since all of their players, and Assistant Captain Tiger Woods, have played at Hazeltine.
The Minnesota GC was the home of the 2009 U.S. Open. Team USA definitely looks formidable.
Dustin Johnson, Jordan Spieth and Phil Mickelson have all played well this year. Johnson has 15 Top 10 finishes from 22 events. Spieth has 8 Top 10 finishes from 21 events while Mickelson has 6 Top 10 finishes from 22 events.
At the current -185 betting odds, online bookies may have to lay off some of the action that they take on Team USA with a per head agent.
Team Europe             +145
Team Europe is not without a shot of winning the 2016 Ryder Cup.
The European Team has won the last two Ryder Cups. Rory McIlroy, Lee Westwood and Martin Kaymer are all capable of playing as well, if not better, than Johnson, Spieth and Mickelson.
But not being all that familiar with Hazeltine could pose a problem. Team Europe will have to get terrific play from either Henrik Stenson, who won the British Open this year, or Danny Willett, who took home the Masters at Augusta.
Since their major winning jaunts, neither has been all that great. Willett doesn't have a Top 30 finish in any U.S. PGA Tour Tournament since winning the Masters in April.
Stenson finished 7th in the PGA Championship. But then he missed the cut at the TPC-Bethpage and finished 41st at the Deutsche Bank Championship.
Bookies and pay per head golf betting agents should set betting limits on Team Europe at +145. Although on paper they have talent, they are truly an underdog versus the Americans at the 2016 Ryder Cup.
Setting betting limits should suffice in managing the amount of money that Team Europe attracts to win the 2016 Ryder Cup.