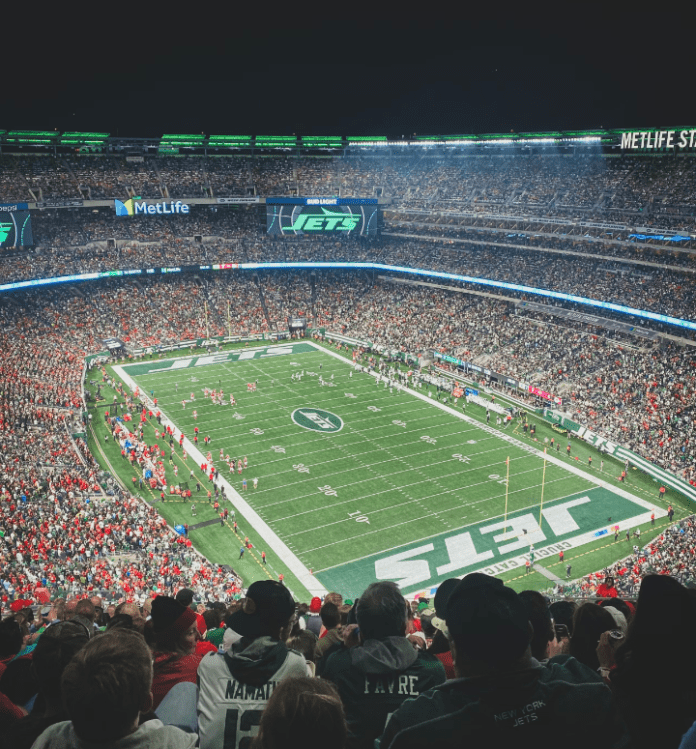 It's likely that Jets fans are still struggling to cope with the tragedy of their new star player Aaron Rodgers suffering a game-ending, possibly season-ending, injury about a minute and a half into his season. The story is old now, but to recap; Rodgers suffered a torn Achilles on the opening night of the NFL regular season in a game against the Buffalo Bills at MetLife Stadium in New Jersey, the Jets home. While the Jets did eventually rally and beat the Bills handily 22 to 16 in overtime, the star's injury hasn't miraculously healed and allowed him to join his team. Or has it?
The star player has stated multiple times during his recovery that he intends to play football again, no mean feat for the oldest player in the NFL and has claimed that he intends to prove is naysayers wrong. Barely a few days out from surgery on his injury he invited doubters and critics to doubt and criticise, claiming that all that negativity would do little else other than fuel his recovery. It seems he may have been speaking the truth, as the star has had what seems an incredible recovery. Typically after an Achilles injury the minimum recommended time to have a cast on is about 6 weeks and as he's quick to remind anyone who asks, Rodgers was in a normal shoe in just about 2 weeks.
Even the Jets coach, Robert Saleh, has been speaking in more vague and conservative terms, assuring fans that Rodgers is doing well and recovering, but refusing to say much more about the rate of recovery or the possibility of the star's return, other than that the star intends and wants to play again this season. Now, however, Saleh has conceded that Rodgers is dominating his rehab and is very keen to play again this year. Rodgers himself has stated that his goal is to be able to play again and rejoin his team this season. Before the most recent Jets game, against the Giants at MetLife Stadium, Rodgers was seen out on the field in the pre-game warmup tossing around some passes and putting a bit of weight on his injured leg and looking far from tender while doing it.
So if the star is really going to be able to come back and play this season, how does that look for the Jets? Firstly we should look at how they've performed without him and while they aren't playing perfectly, they're doing pretty well all things considered. They've been playing decent football and they're sitting at 4 for 3 after the late overtime comeback against the Giants. While the loss of Rodgers has probably hurt them this season, it hasn't put them entirely out, so a timely return could be just what they need to carry them into a season win.
With a current post-season drought of 12 seasons, even with the addition of Aaron Rodgers, the Jets sat at +1400 to win the Super Bowl, rather middling odds and weren't even considered the strongest pick in their division at +270, against the Bills +120 with current sportsbook bonus offers. Currently, the Jets are sitting at +950 to win the division, with the Bills ahead of them at +240, despite the first game of the season going the Jets' way. After the Rodgers injury, the Jets' odds dropped sharply all the way to +6000 to win the Superbowl and despite being 4-3 their odds have dropped further through the season, leaving them at +8500 to take the Superbowl.
If Rodgers were to make a stunning return and help to clinch up a few games towards the end of the season those odds could take a swing back in the other direction. It's unlikely that the swing would be as dramatic, but his return to the team would surely not hurt their odds. It seems that his miracle recovery, awesome as it might be, isn't enough to push their odds too far.