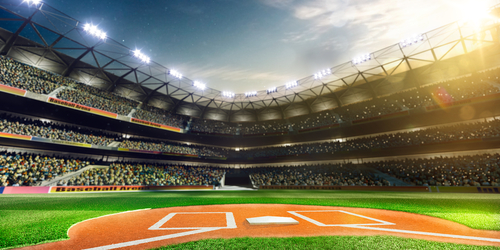 As one of the Yankees' Core Four during the late 1990s and early to mid-2000s, the impact Derek Jeter provided during the team's heyday cannot be understated. Yet, it's the future Hall of Famer's new role as part owner and CEO of the Miami Marlins, in which he has already restructured the team to gut payroll, that will very likely pave the way for other teams' success.
Prior to Jeter stepping into the owner's box, the Marlins fielded one of the best up-and-coming outfields in MLB in terms of wins above replacement, or WAR, with the likes of Marcell Ozuna, Christian Yelich and Giancarlo Stanton. But it's certainly not hyperbole to say the Marlins' infamous fire sale prior to the 2018 season that dealt all three players to opposing teams changed the landscape of the 2018 season — playoffs included — and beyond.
Despite dealing with shoulder injuries this season, Ozuna still managed to bat .280 and hit 23 homers for the St. Louis Cardinals, who were legitimate contenders down the stretch to secure one of the two Wild Card spots. Then there's Yelich and Stanton, who both put up MVP-caliber numbers and carried the Milwaukee Brewers and Yankees, respectively, to the postseason with their slugging.
However, it's Stanton, the 2017 NL MVP, who's poised to continue to put up even bigger numbers alongside fellow teammate and slugger Aaron Judge. Despite Yelich's instant success with the Brewers, what makes Stanton the more interesting signing? It's his future with the Yankees that could very well lead the 27-time World Series champions to even greater heights.
Stanton's WAR
WAR, what is it good for? In a baseball statistical sense, this wide-ranging metric allows front offices to compare position players by taking into account their hitting, fielding and baserunning. Yet, no matter where one stands on its value to the game, there is a strong relationship between sabermetrics and overall team wins. In fact, WAR can be looked at this way:
0-1 = scrub
1-2 = role player
2-3 = solid starter
3-4 = good player
4-5 = All-Star level
5-6 = superstar
6 and above = MVP level
In his run toward MVP in 2017, Stanton earned an insane WAR of 7.2 and maintained a solid 4.0 in 2018. Combine that with Judge's WAR of 8.1 and 5.5 in 2017 and 2018, respectively, and that's a ton of WAR between two players who already make up an impressive Yankees roster ready to dethrone the World Series champion Boston Red Sox, their division archrival and perennial nemesis.
Stanton's Home Runs
To many fans and observers, having the league's arguably two best home run hitters on one team may not seem fair, but that's reality. Stanton and Judge hit 59 and 52 home runs in 2017, respectively, and both hit 30-plus big flies in 2018. Of course, that's no doubt music to the ears of Aaron Boone, who won 100 games in just his first season as Yankees skipper.
Indeed, relying on the everyday consistency of Stanton, who makes hitting 30 dingers each season look like a walk in the park, is no doubt the dream of MLB's other 29 teams. Stanton offers more than home run prowess, but the constant expectation of him to go yard is a big reason why he plays in the Bronx.
Stanton's Marketability
The Yankees' Core Four of Andy Pettitte, Jorge Posada, Mariano Rivera and Jeter all have hung up their cleats. Superstars Alex Rodriguez and Mark Teixeira have traded in their bats to become TV analysts.
But in addition to Judge — he even has his own "Judges chambers" section in right field — and Stanton is the likes of Gary Sanchez, Didi Gregorius, Luis Severino and Aroldis Chapman, all of whom have earned accolades and are being marketed as the next generation of Yankee superstars.
Of course, Yankees fans will always have a love for homegrown talent like Brett Gardner, Sanchez and Judge, but Stanton has as much superstar power as just about any player — and his memorabilia is selling like hotcakes online. Bottom line: There's no doubt Stanton will be the face of the organization for some time. Still, fans and pundits may not have always seen it that way.
Stanton's Longevity
Early on in his career, Stanton was notoriously labeled injury-prone, managing to play in only 123 games twice before a stellar 2017 campaign with the Marlins in which he missed only three starts. But the now 28-year-old finished the 2018 season injury-free and is primed for a long career in New York.
Unlike Miami and other small-market teams, the Yankees have the cash to retain stars when they put up MVP-caliber seasons. So as long as the young phenom continues to put up big numbers as he did in 2017 and 2018, there's no doubt he will remain in Yankee pinstripes for the foreseeable future — and consistently have the team in the hunt for a World Series crown.
Destined to be Champion Contenders in 2019 and Beyond
Now, Yankee fans may be disappointed with the team failing to capture the AL East crown and losing 3-1 to the Red Sox in the ALDS, but they shouldn't forget the team won an impressive 100 games this season; plus, the Red Sox and Houston Astros won a ridiculous 108 and 103 games, respectively. Ultimately, there's no question the Yankees will be back and ready to compete in 2019 — with a vengeance — with Stanton's bat leading the charge.