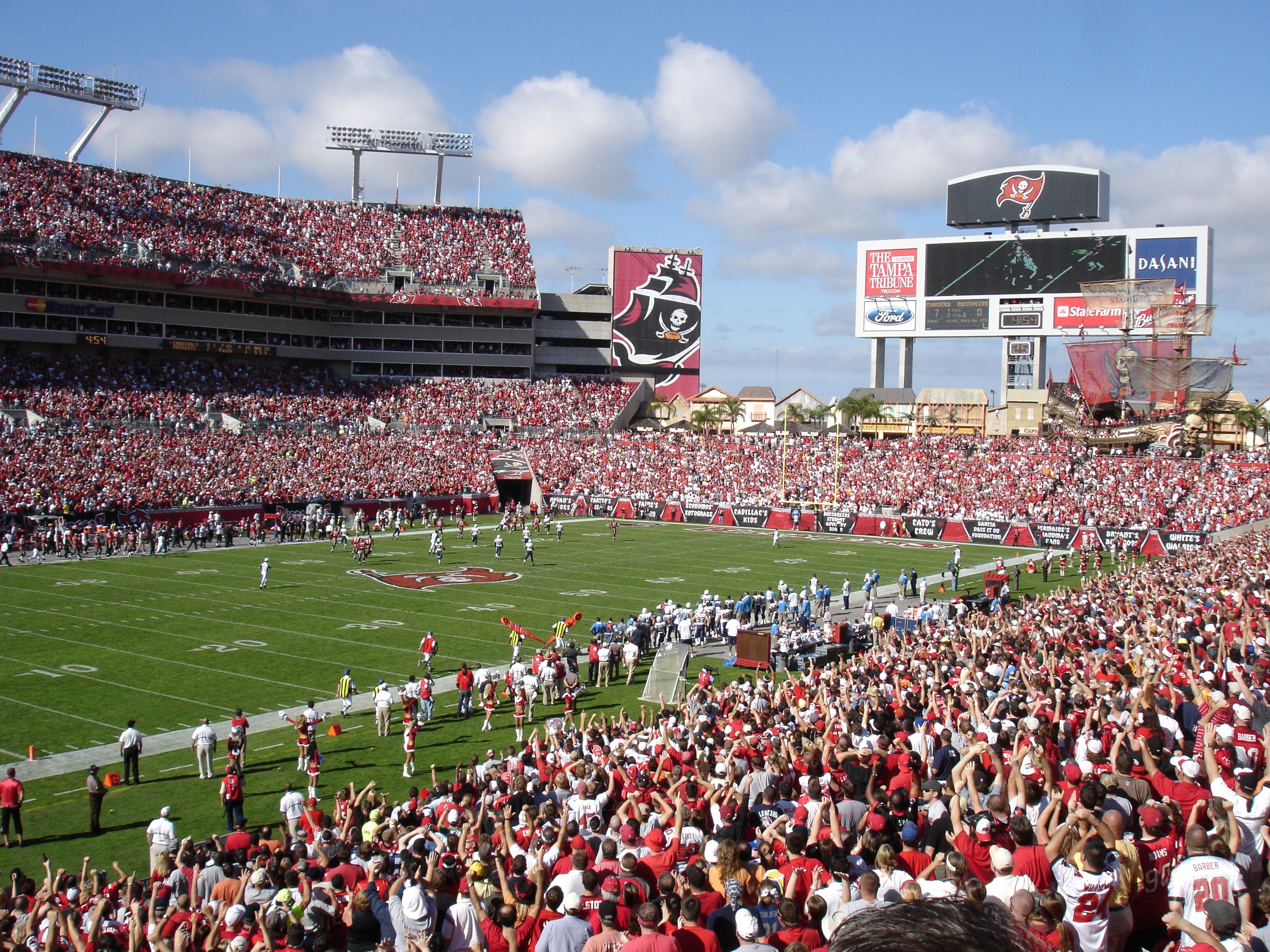 We followed-up a perfect 5-0 Week 2 with a solid 4-1 performance in Week 3 to climb up the leaderboard in this year's Westgate SuperContest. We topped it off with a win on the Cowboys on Monday night and will look for a repeat showing this week. Our entry of 'ULTIMATECAPPER.COM' is now 10-4-1 on the season. Reggie Garrett has contributed nicely to our selections with a personal 9-6 record after another winning week. This week's schedule includes another London game and I hope that it's better than last week's snoozer. We have some good games on Sunday including the AFC North playing each other in their rivalry games (Cleveland/Cincy and Pitt/Balt.). The Sunday night game has the biggest spread on the board, with the Monday night game also looking like it could be one-sided. Good luck with your action this week! You can always view our weekly records at our Staff Selections Home Page.
Week 4 Public Betting Consensus Report
GET OUR NFL SELECTIONS BY EMAIL EVERY WEEK!
The following 2 entries have been submitted in this week's Westgate SuperContest:
UltimateCapper.com (10-4-1): Dolphins +3 | Ravens +3 | Chargers -1.5 | Cardinals -6.5 | Chiefs -6.5
NSMonitor.com (6-8-1): Packers -7 | Dolphins +3 | Vikings -2.5 | Cardinals -6.5 | Chiefs -6.5
Week 4 Games
Our Top 5 Picks are in Yellow
Bob Babowski
YTD: 33-29-1
Top 5: 8-11-1
Jay Cooper
YTD: 28-34-1
Top 5: 8-11-1
Reggie Garrett
YTD: 35-27-1
Top 5: 10-10-0
Chicago @ Green Bay

Packers -7 (W)

Packers -7 (W)

Packers -7 (W) 

New Orleans vs Miami (N)
Dolphins +3 (L)
 Dolphins +3 (L)
Dolphins +3 (L)
Carolina @ New England
Panthers +9 (W)
 Panthers +9 (W)
 Panthers +9 (W)
LA Rams @ Dallas
 Cowboys -6.5 (L)

 Cowboys -6.5 (L)

 Rams +6.5 (W)
Detroit @ Minnesota
 Vikings -2.5 (L)
 Vikings -2.5 (L)
 Vikings -2.5 (L)
Tennessee @ Houston
 Texans +1.5 (W)

 Texans +1.5 (W)

 Texans -1.5 (W)

Jacksonville @ NY Jets
 Jets +3.5 (W)
 Jets +3.5 (W)
 Jets +3.5 (W)
Cincinnati @ Cleveland
 Bengals -3 (W)
 Browns +3 (L)
 Bengals -3 (W)
Pittsburgh @ Baltimore
 Ravens +3 (L)

 Ravens +3 (L)

 Ravens +3 (L)
Buffalo @ Atlanta
 Falcons -7.5 (L)
 Falcons -7.5 (L)
 Bills +7.5 (W)
NY Giants @ Tampa Bay
 Giants +3 (W)

 Bucs -3 (L)

 Bucs -3 (L)

Philadelphia @ LA Chargers

 Chargers -1.5 (L)

 Chargers -1.5 (L)

 Chargers -1.5 (L)
San Francisco @ Arizona
Cardinals -6.5 (L)

 Cardinals -6.5 (L)

 

Cardinals -6.5 (L)

Oakland @ Denver
 Broncos -2.5 (W)

 Raiders +2.5 (L)

 Broncos -2.5 (W)
Indianapolis @ Seattle
Seahawks -13 (W)

Seahawks -13  (W)

Colts +13 (L)
Washington @ Kansas City
Chiefs -6.5 (W)

 Chiefs -6.5 (W)

 Redskins +6.5 (L)
[ad id='59672′]