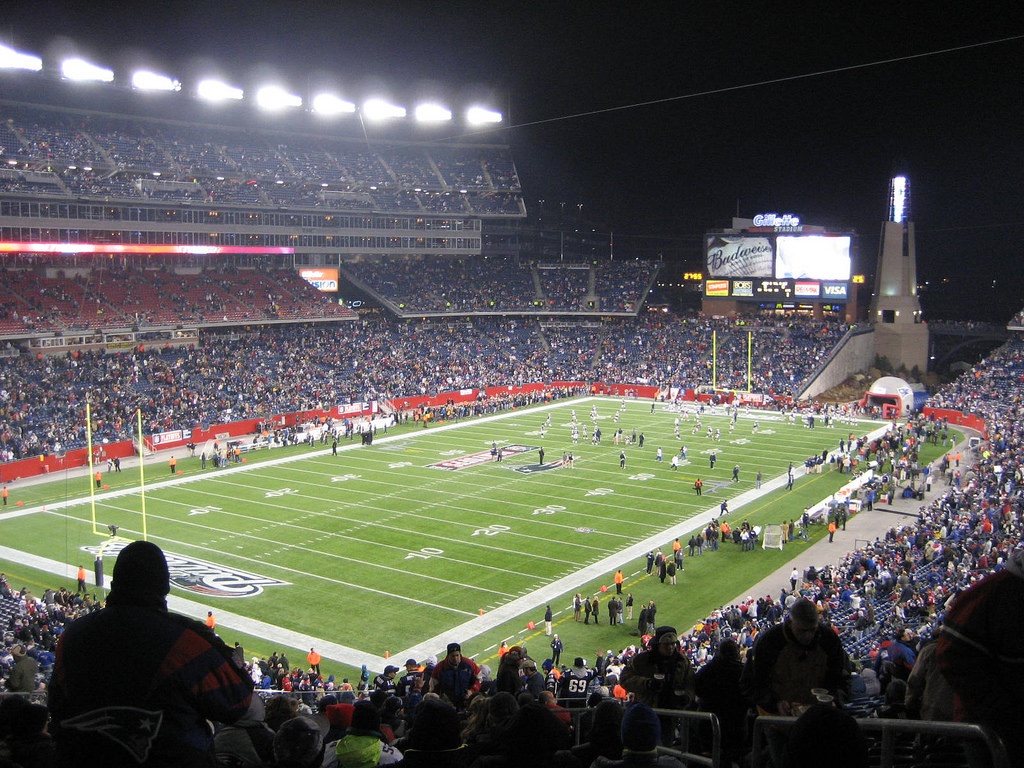 It's never too early to start thinking about Week 1 of the NFL season and online sportsbooks know that. They know everyone is itching to place a bet on an NFL game no matter how far away. Bovada Sportsbook is the top offshore book on the web today and they are getting in on the action. The New England Patriots will open the season at home on Thursday night against the Kansas City Chiefs. We have a full slate of Sunday action that is capped-off with a prime time matchup between NFC East rivals Dallas and the NY Giants. What is becoming a tradition now, there will be two Monday Night Football games in Week 1. The Vikings will host the Saints in the early game and the LA Chargers will visit Denver in the late one. Yes, I said the LA Chargers. That will take some getting used to.
Lines Updated as of 6/5/17. Click here for current odds.
Open an Account at Bovada Sportsbook Now! Receive up to a $250 BONUS to bet all the Web's best NFL football odds and props!
Kansas City 48.5
New England -7.5
NY Jets 42.5
Buffalo -6
Atlanta -7 +100
Chicago 50.5
Jacksonville 42
Houston -4
Philadelphia 48
Washington -2.5
Arizona 48
Detroit -2.5
Oakland -1
Tennessee 52
Tampa Bay 47
Miami -1
Baltimore 43
Cincinnati -2
Pittsburgh -9 -105
Cleveland 47.5
Indianapolis -3 -120
LA Rams 47
Seattle 49.5
Green Bay -3 -115
Carolina -5
San Francisco 48
NY Giants 49.5
Dallas -5
New Orleans 48 -115
Minnesota -3.5
LA Chargers 44
Denver -3.5