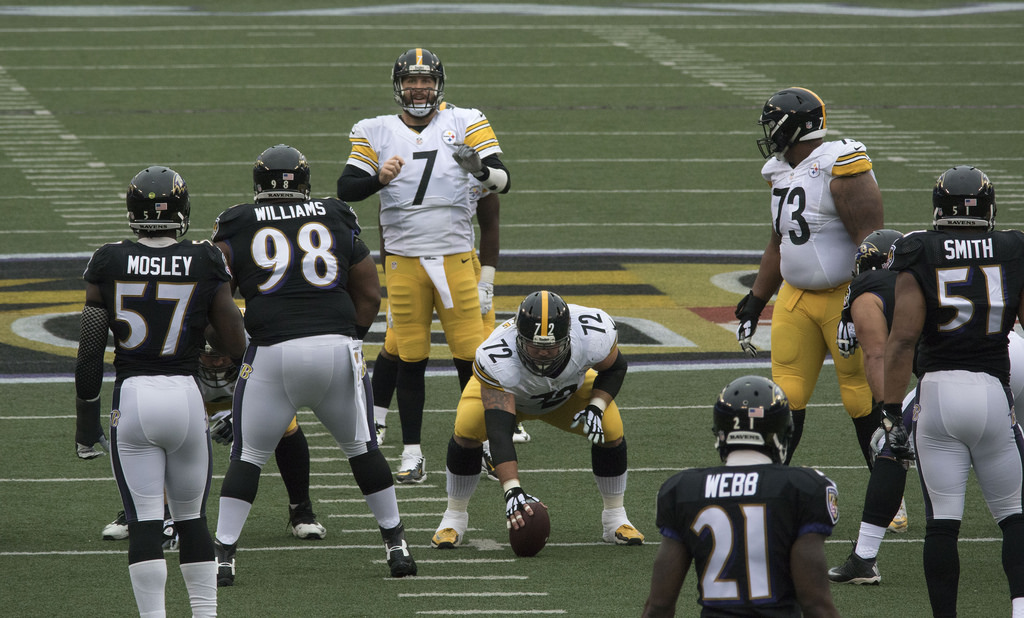 We have finally reached Week 1 of the NFL regular season and another year of our brilliant staff selections from Bobby Babowski, Jay Cooper, and Reggie Garrett. We are primed for another fun and exciting NFL season and we have two entries at this year's Westgate Las Vegas SuperContest. We will post the standings each week here at our site. The week kicks-off with the Chiefs and Patriots on Thursday and concludes with two Monday night games. Good luck with your action this week! You can always view our weekly records at our Staff Selections Home Page.
Week 1 Public Betting Consensus Report
GET OUR NFL SELECTIONS BY EMAIL EVERY WEEK!
The following 2 entries have been submitted in this week's Westgate SuperContest:
UltimateCapper.com: Titans -2.5 | Packers -3 | Giants +4 | Saints +3 | Broncos -3
NSMonitor.com: Texans -5 | Cardinals -2 | Steelers -8.5 | Giants +4 | Broncos -3
Week 1 Games
Bob Babowski
YTD: 5-8-0
Top 5: 0-4-0
Jay Cooper
YTD: 7-6-0
Top 5: 1-2-0
Reggie Garrett
YTD: 7-6-0
Top 5: 3-2-0
Kansas City @ New England
Chiefs +9 (W)
Chiefs +9 (W)
Chiefs +9 (W)
NY Jets @ Buffalo
 Jets +8.5 (L)
 Bills -8.5 (W)
Bills -8.5 (W)
Atlanta @ Chicago
 Falcons -6.5 (L)
 Bears +6.5 (W)
 Bears +6.5 (W)
Jacksonville @ Houston
 Texans -5 (L)
 Texans -5 (L)
Texans -5 (L)
Philadelphia @ Washington
 Redskins +1 (L)
 Eagles -1 (W)
 Eagles -1 (W)
Arizona @ Detroit
Cardinals -2 (L)
Cardinals -2 (L)
Cardinals -2 (L)
Oakland @ Tennessee
 Raiders +2.5 (W)
 Titans -2.5 (L)
 Titans -2.5 (L)
Tampa Bay @ Miami
 PPD
PPD
PPD
Baltimore @ Cincinnati
 Ravens +2.5 (W)
 Ravens +2.5 (W)
 Ravens +2.5 (W)
Pittsburgh @ Cleveland
 Steelers -8.5 (L)
 Steelers -8.5 (L)
 Browns +8.5 (W)
Indianapolis @ LA Rams
 Rams -4 (W)
 Rams -4 (W)
 Colts +4 (L)
Seattle @ Green Bay
 Packers -3 (W)
 Packers -3 (W)
Packers -3 (W)
Carolina @ San Francisco
 49ers +5.5 (L)
 49ers +5.5 (L)
 49ers +5.5 (L)
NY Giants @ Dallas
 Giants +4 (L)
 Giants +4 (L)
 Cowboys -4 (W)
New Orleans @ Minnesota
 Vikings -3
 Saints +3
 Vikings -3
LA Chargers @ Denver
Broncos -3
 Broncos -3
 Broncos -3
[ad id='36391′]