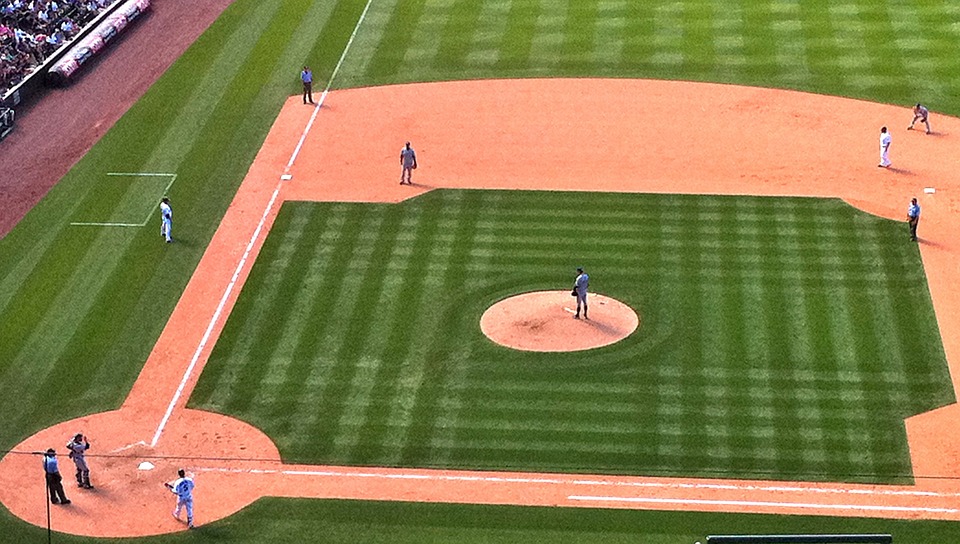 Good Friday Morning!
Welcome to this week's edition of the UltimateCapper.com Newsletter and your #1 ONLINE SOURCE FOR FREE PICKS! That's right, for almost 20 years we have been giving out winning sports predictions to the public and never charging a dime. Follow us on Twitter and Facebook for the best free sports picks in the world.
Big Series Highlight a Busy MLB Weekend!
We at UltimateCapper absolutely love Major League Baseball but I know everyone, including us, is itching for some football, right? Well, the Hall of Fame game is only six days away – next Thursday night – featuing the Broncos and Falcons. Lines are already being posted for it and all of us degenerates are ready to lay down a few bucks. The NFL is the only sport where we post preseason picks and we'll have our prediction for next week's game up on the site. Until then…
… back to Baseball. We suffered a very rare 0-3 yesterday with our top plays – two from Jay Cooper and one from Bobby Babowski. We don't hide the losses like some services do. You won't find a more honest handicapping site on the web – and we've been online for almost two decades. You all know that Bobby has been having a terrific season with his top MLB Free Picks and despite Thursday's horrible loss on the Yankees (19-3), he is still on a nice 12-6 run and 98-67 +1993 units on the season. That's 31 games above .500, folks! Bobby is ready to bounce back strong – like he usually does – with a winner in the Braves vs. Phillies contest. That's just one series this weekend with a lot of postseason implications.
Jay Cooper has two plays tonight with one of them being from a huge NL Central matchup between the Cubs and Brewers. Chicago and St. Louis are tied for first with Milwaukee lurking right behind them. His other top play is a great interleague battle between the above mentioned Cardinals and the AL West-leading Houston Astros. St. Louis has been on fire lately, but Houston is also starting to get into postseason form. Jay is sitting at 83-74 after yesterday's rare 0-2 and is ready for a big bounce back weekend. We also have a play in EVERY MLB game today over on our Friday MLB Free Picks page. We have been in the plus all season and currently stand at 740-735-5 +1033 units.
Cubs vs Brewers Preview and Free Pick
The Chicago Cubs are in the midst of a very tough – and important – road trip that sees them playing three playoff-contending teams. The first leg didn't go so well, as the barely avoided a three-game sweep at the hands of the San Francisco Giants by taking the finale 4-1 to tie the surging St. Louis Cardinals for first place in the NL Central. Sitting third in the division – two games back – are Friday's opponent the Milwaukee Brewers, who are having some struggles of their own. Milwaukee also avoided a three game sweep this weekend by taking the final against the Cincinnati Reds on Wednesday after taking three of four at Arizona last weekend. Christian Yelich… read more
Week 7 CFL Free Picks Off to 2-0 Start!
We nailed both of our CFL Free Picks last night to get a nice start on Week 7 of the season with winners on Ottawa and Edmonton. That puts us back on the plus-side for the season at 14-11. The top two teams in the league – Winnipeg and Hamilton – will battle in the lone game on Friday and we are locked and loaded with another free winner.
Best Places for MLB Betting
Astros vs Cardinals Preview and Free Pick
Former National League Central rivals will look to keep their current momentum going this weekend when the Houston Astros visit the St. Louis Cardinals beginning Friday night at Busch Stadium. The surging Cardinals have not only passed the second place Milwaukee Brewers in the NL Central, but are now tied with the Chicago Cubs for the top spot after sweeping a four-game series in Pittsburgh this week. The Cardinals, who are 11-3 since the All-Star Break, received most of their offense from Paul Goldschmidt this week after he homered in all four games and drove in nine runs. St. Louis outscored the Pirates 30-19 in the sweep and improved to… read more
Have you ever thought about starting your own sportsbook from home? Do you know enough people who love to bet on sports? We'll, let us recommend RealBookies.com as your tool to begin taking bets on every sport imaginable. They have state-of-the-art software and the best customer service in the industry. Here are some benefits they have to offer.
Want to start your own sportsbook? Check out AcePerHead.com. Their premium software is one of the best in the business with 24/7 support and fully customizable options to start your own service. They have very competitive pricing options and you can even create your own design. Starting for as little as $10 per head, AcePerHead.com is where you need to go.
Free Horse Picks All Weekend
There are many great races this weekend all around the country and Reggie Garrett has you covered in all the action. Del Mar will host three Grade I races including two Breeders' Cup win-and-your-in events. You can find those free predictions along with our picks from Saratoga over on our Free Horse Picks page.
Don't forget you can play your favorite Vegas casino games in the world's best Online Casino and Poker Rooms on the planet. Bovada has the best signup and reload bonuses on the internet with fast payouts.
That about covers it for this week. Enjoy your weekend!