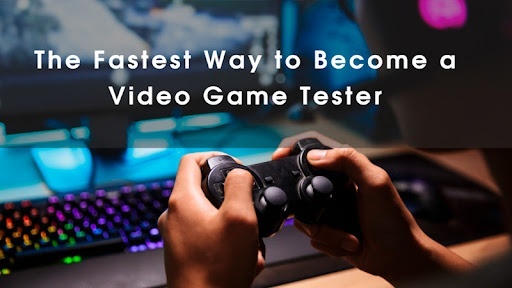 Even a small bug in the software code can lead to the fact that instead of the planned profit the company will incur huge losses. In order to find and eliminate errors even at the design stage of a video game or any other software, IT companies employ testers. IGT slots can be a great example of the work of the entire development team, including testers.  It is worthwhile to study the features of this profession in more detail.
What are the duties of a tester?
Some people falsely assume that a tester is a supporting character who does not perform any complex work, but simply plays the game and looks for bugs in software. Actually, this is not true. This profession has another name: QA-specialist. Testers, first of all, check the quality of the video game and draw a conclusion on whether the product can be offered to users. People who have mastered this profession should make sure whether the product correctly performs all the assigned tasks in practical terms. The specialists should document all their actions in order to subsequently evaluate the functionality of the game.
When it comes to the tasks of testers, here are some key ones:
to study the documentation and technical requirements of the game;

to make a detailed plan of product examination;

to prepare checklists, test cases – this is test documentation;

to identify probable  bugs;

to prepare final documentation and discuss the results with the manager in charge of the project.
Today, there is a demand for testers of PC video games, as well as those who test the functionality of online slot games. Such a profession is also well paid and does not require higher education – it is enough to complete a special training course. 
Where can I get trained to be a tester?
Today, many globally renowned IT companies, even such giants as Apple and Google, may not require a candidate applying for a job to have a higher education diploma. To get the profession of a videogame tester, you can complete a special training course with a special certificate issued. Some companies even offer their employees training absolutely free of charge. But in order to get this opportunity, it is required to go through a strict selection process and in some cases even wait for the training to start for a very long time.
The training time can take 1 to 6 months. But as more and more video games appear every day, and the software is constantly improving, you should be prepared for the fact that you will have to study continuously even at work.
A lot of useful information can be found in dedicated forums. Here all the important issues are discussed mostly by active professional testers.
How do I find my first video game tester job?
It is very difficult to achieve success in any profession without interest, dedication, and even some kind of passion. That is, any occupation, even the top-paid one, should bring joy and positive emotions. Motivation and interest are the main guidelines in the search for a profession. Having gained the knowledge, you need to start looking for your first job as a tester. 
Where do I find job openings?
It is recommended to check not only the regular websites where absolutely any vacancies are posted but also the specialized platforms of the IT communities. It is also recommended to visit the official websites of IT companies from time to time. This is where the current information on the availability of vacancies is usually displayed and the address for sending a resume is indicated. Thus, each company forms its own database of candidates, and if there is a job opening, the candidate can receive an invitation for an interview at any time. 
Writing a CV correctly
Those who are writing a CV to get a job as a video game tester for the first time should understand that this is a very important document. Employers can tell whether the candidate is suitable or not at a glance. In fact, the CV is a document where an applicant indicates personal information, the education degree, work experience, the availability of additional skills, language proficiency, etc. 
Each company's list of requirements for new employees can be different, but job seekers need to keep in mind that only the truth should be specified in the CV. Let's say a candidate sugar coated his abilities. But eventually, it will all come out. Then the employee can be fired in disgrace. As a rule, requirements are not so strict when it comes to specialists at the beginning of their careers. They are given the opportunity to learn and gain experience on the job. 
Gaining experience from home
Sometimes finding a suitable job can take much longer than expected. Nevertheless, the time spent in the search for a suitable job can be spent profitably. We recommend you to get familiar with such a concept as crowd testing. Today, many online platforms, such as utest.com, offer video game testers to work remotely. Projects here can differ in the level of complexity and, accordingly, the more difficult it is, the more money you can ultimately earn. It should be understood that even remote work should be rewarded accordingly. Usually, the more bugs and flaws a tester can find, the higher reward is paid. Such projects will help improve skills and put theoretical knowledge into practice. In addition, such work experience can also be indicated in the CV, thus creating a good advantage.
Getting ready for the interview
This stage can be considered to be the most important one in the life of a video game tester looking for a job. Each company has its own special approach to the selection of new employees, but usually, the employer immediately understands whether the candidate has professional knowledge and skills and can think outside the box. It all happens at the initial stage. Sometimes during the interview, it is necessary to complete a trial assignment. Before visiting a serious company, it is recommended to study its history and principles of work.
Summing up, we can say that testers should carefully study the theory, be ready to complete the trial assignment (unpaid work), and show all their skills as best they can.