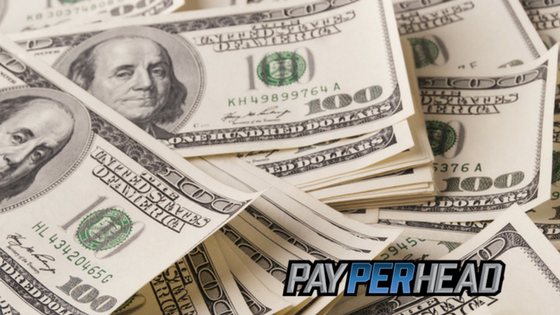 With around $150 BILLION bet through online bookies every year, online bookie agents must stay competitive. They do this by using a premium sportsbook management software.
Customer service is key to staying ahead and lucrative in the bookie industry.
Which means having the right sportsbook management software is imperative. This was agents can focus on growing their books and providing the best experience to their players.
PayPerHead's Prime Package is currently on for just $3 PER HEAD! It's the best time for bookies to upgrade their business and get a piece of that 150 Billion Dollar Pie—Sign up now!
What Does The Prime Package Offer?
Highly Customizable Dashboard: Agents can see what they need from betting lines, pending current bets, limit setting and more, all in one spot.
Real-time Live Wagering on 1000+ Events: Premium live wagering offers real-time betting, on thousands of events, 80+ leagues & +70 horse racing tracks
BetAlerts: Instant Player Betting Notifications: Agents know exactly where bet are going with a simple SMS, Email or App Alert. Manage game when they action gets to hot from anywhere.
In-Depth Reporting Options: Like all business, bookies need to see exactly where their revenue is coming from. Leverage detailed analytics to manage and increase profits.
Mobile Betting + Mobile Friendly Website: With the Prime Package, players can place live-wagers anywhere—anytime.
Multiple Casino & Horse Profiles: Agents have the ability to ensure they don't lose money in the case of a one-sided match. Customize casino and horse profiles easily with Prime.
And so much more . . .
PayPerHead.com is the sportsbook solution designed to help online bookies master their sportsbook business.
Their Prime Package offerings industry-leading tools and betting options while providing the best service to their agents, and their players.
Sign Up For PayPerHead Prime Today!
Having a premium sportsbook management software and a dedicated team on your side is the best way to secure profits and ensure your growth is limitless!
PayPerHead.com is the premium sportsbook management software that online bookies have trusted since 1997. Agents who sign up now for PayPerHead Prime get it all for the exclusive price of $3 per head.
This is a limited time offer, so act fast if you're an agent looking to grow your sportsbook and create a sustainable and lucrative business.
Find out more here and speak to a PayPerHead rep today.