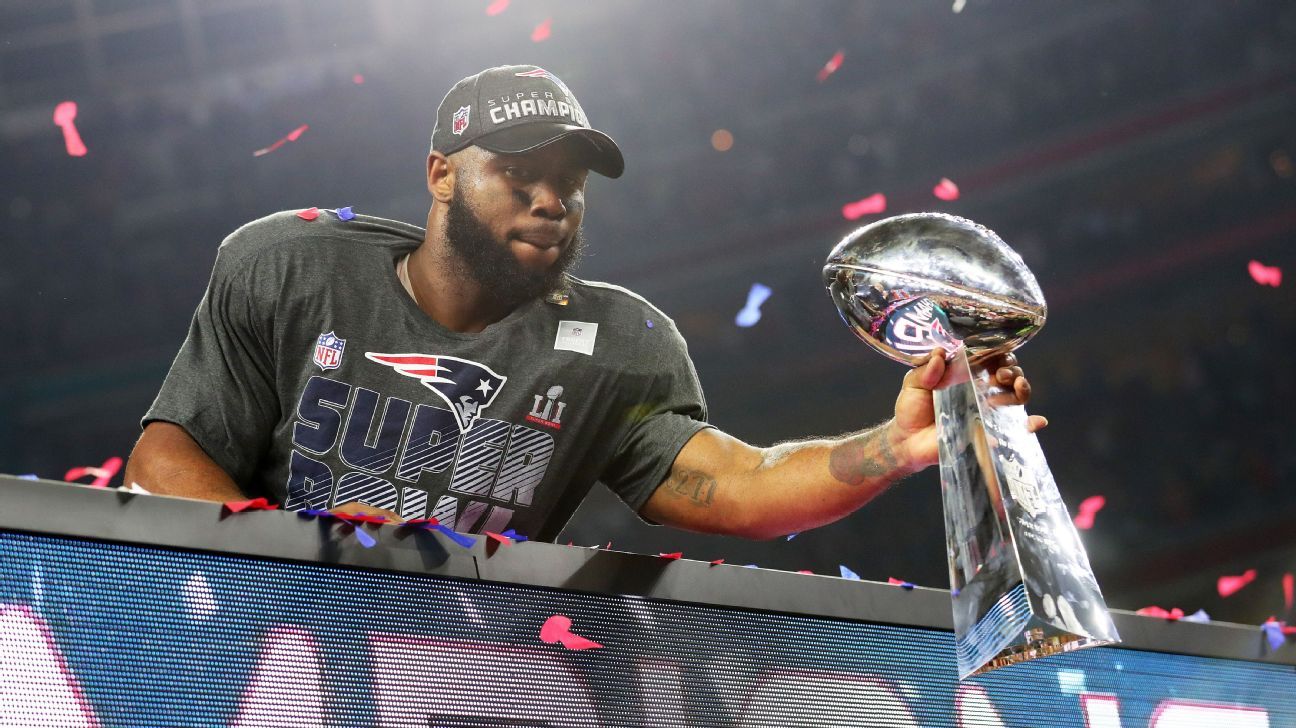 The New England Patriots finished the 2018-19 NFL season right where they wanted to be, in the playoffs and winning yet another AFC East title. Although their season may have been a bit lackluster, who cares? The Patriots don't need a 14-2 or a 15-1 season, what they want, is in! This team has shown remarkable character especially on the heels of their third Super Bowl loss to the Philadelphia Eagles. They could have easily packed it in, Tom Brady could have retired and ridden off into the sunset as probably the greatest quarterback to ever play the game. No, none of that happened and look where they are. Again, this team finds themselves in a position to win another Super Bowl and they are vying for number six. How do they get this done? Let's take a look
Game: New England Patriots (11-5, 9-7-0 ATS) at Los Angeles Rams (13-3, 7-7-2 ATS)
When: 6:30 PM ET, Sunday, February 3rd, 2019
Where:  Mercedes-Benz Stadium, Atlanta Georgia
Current Line: Rams + 2 ½ | Money Line +120 | Patriots – 2 ½ | Money Line -140 | O/U 57.5
TV Coverage: CBS
Patriots Offense—
The Patriots are scoring 27.2 (4th) points per game with 393.4 total yards of offense (5th) which includes 266.1 yards passing (8th) and 127.3 yards rushing (5th). This version of the Patriots may not be the offensive juggernaut that it once was, however, they are very good and they are consistent. Above all, they always get better in the playoffs and that happens when an offense is led by the best quarterback to ever play the game?
Tom Brady brings out the best in the players around him. He makes others better. Much of the time in the NFL, quarterbacks are made better by the players around them, their receivers. There are exceptions to this rule and Tom Brady is the biggest exception that we can think of. John Elway was an exception, Joe Montana, Peyton Manning, Terry Bradshaw, and a few others. Brady makes players superstars. Would Gronkowski be a superstar tight end if he were playing in Tampa or for Cleveland? Maybe, but most likely no.  Love or hate Brady, we all must admit that he is one of the best to ever play this game and he always places his team in the best position to win.
Brady has once again put together a stellar year and he has once again finished near the top of the league. He comes into this Super Bowl having amassed 4, 355 yards along with 29 TD's and 11 interceptions. He finished the regular season with a QBR of 70.6.
How much of this game depends on the stellar play of Brady? Julian Edelman is the number two passer on the Patriots and he is not a quarterback! He is a wide receiver! Edelman actually went 2/2 passing with 43 yards in the regular season. The backup quarterback for the Patriots-Brian Hoyer, went 2/1 with 7 yards passing! This is how much the Patriots are counting on Brady to win this game. Brady will have a big game, if you think he won't, then prepare yourself to be shocked, because he will.
The Rams are a good football team but coming in 24th on defense kills their chances. This team gives up too many points and they will do it again in this Super Bowl. The Rams defense is not elite and Wade Philips, although one of the defensive greats of all-time in the NFL, he is not getting it done with this team. The Rams will go head to head with the Pats. We have no doubt about this and this game will be a hard-fought battle, but in the end, the Patriots along with Bill's game plan and a big time, gutsy performance from Brady, they will prevail and capture their sixth Super Bowl victory.