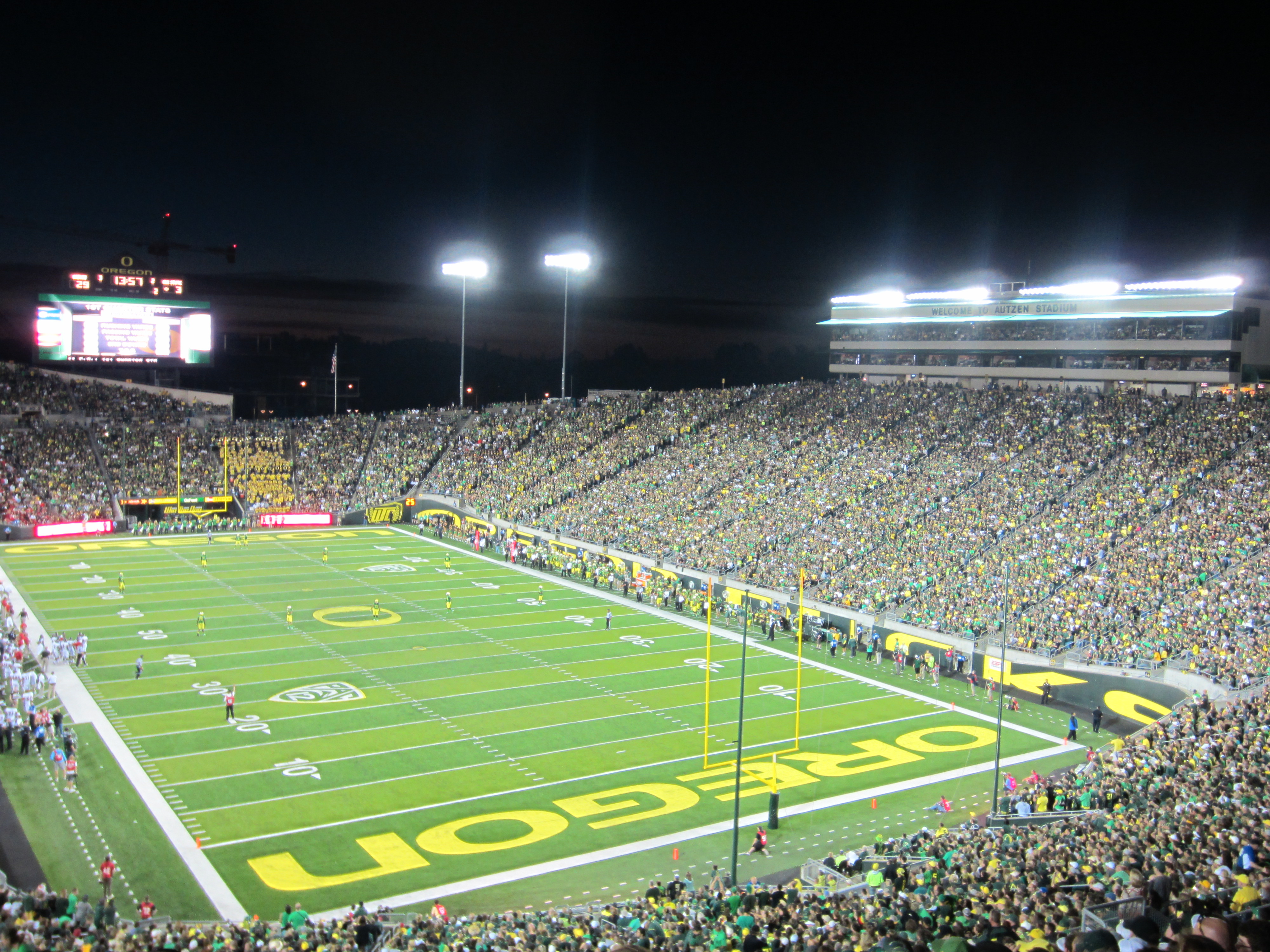 Everyone loves the underdog. In the race for the College Football Playoff national championship, realistically there are only a handful of real sleepers.
Clemson (+150), Ohio State (+275), and Alabama (+400) are the favorites to put another national championship trophy in their trophy case come January.
The Industry's Best Referral Program. Refer your friends and win weekly! No hassle!
Is there a team out there that could sneak in and surprise everyone?
Reality Check
First, bettors need to understand reality. Yes, everyone loves a good Boise State story or UCF obliterating defenses and going 13-0.
The reality is that neither school is ever going to play for a national title. You are not getting an invite to the CFP by playing Tulsa and New Mexico. That's why UCF is given +10000 odds and Boise is at +15000 to win the 2021 College Football Playoff national championship.
So, while you can get all giddy about an 11-2 Air Force or a 13-1 Appalachian State, wagering on any Group of 5 school is the equivalent of lighting money on fire.
CAN YOU GET A HANDLE ON THE ART & SCIENCE OF BETTING?
Bettors can also eliminate a number of Power 5 schools as well. Illinois and Rutgers will not compete for a Big Ten title anytime soon. Kansas? Vanderbilt?
In a given season, there are realistically about 15 teams that could potentially win a national championship. Since the inception of the CFP, only 11 schools have ever played for a championship.
What To Look For
In looking for that sleeper bet, smarter bettors need to consider some key ingredients. Obviously, the team needs to hail from a Power 5 conference. Second, the team must play pretty good defense.
Consider teams that have played in the CFP and/or won championships. Clemson, Alabama, and LSU continually put out defenses loaded with NFL talent. If you want to compete, you have to play defense.
Coaching is a big factor as well when making your picks at your favorite online sportsbook. Nick Saban took Alabama to every single CFP except last year's. Dabo Swinney and Clemson seem to have a season pass to the CFP. Great coaching will take you far as teams like Oklahoma, Ohio State, and others have shown.
The one key ingredient for a national championship contender is the quarterback. Teams have to have an elite player running their offense. Joe Burrow at LSU, Tua Tagovailoa at Alabama are both great examples.
The final ingredient is the schedule. Teams coming out of the SEC West or Big Ten East have an advantage. Go through that schedule unbeaten and then win a conference title … you're in.
Meet the Candidates
Knowing what to look for, bettors can identify a handful of true sleeper candidates that can payoff in January. The first candidate is last year's national champion – LSU.
Head coach Ed Orgeron has recruited well and will reload the defense. The key will be the development of QB Myles Brennan. The Tigers lost co-offensive coordinator Joe Brady to the NFL, but if Brennan and Biletnikoff Award winner Ja'Marr Chase can get the offense going, LSU could be right back in the CFP. At +2000 to win, the Tigers would offer a nice payout.
The Florida Gators routinely have one of the best defenses in the nation. The Gators were eighth in scoring defense last season giving up just 14.4 points per game. They also have an underrated quarterback in Kyle Trask. Like LSU, the Gators are given +2000 odds to win it all.
Texas A&M is a real sleeper at +4000. The Aggies have gone 8-5 and 9-4 in head coach Jimbo Fisher's first two seasons. They have a ton of talent on defense and QB Kellen Mond totaled 3,397 yards and 28 touchdowns last season.
The Aggies don't crossover in the SEC to play either Georgia or Florida, but they do face both LSU and Alabama at the end of the regular season. A one-loss A&M team, especially with an SEC title, would have to be considered for the CFP.
The final sleeper in the mix is Notre Dame. The Fighting Irish are a longshot at +5000 odds to win it all. Like the other candidates, the Irish have the defense, the coaching (Brian Kelly), and the quarterback in Ian Book to get them to the CFP.
Notre Dame also always plays a tough schedule. Despite not playing in a conference championship, an undefeated Irish team is almost a shoo-in for the CFP. A title would make plenty of bettors happy at +5000.