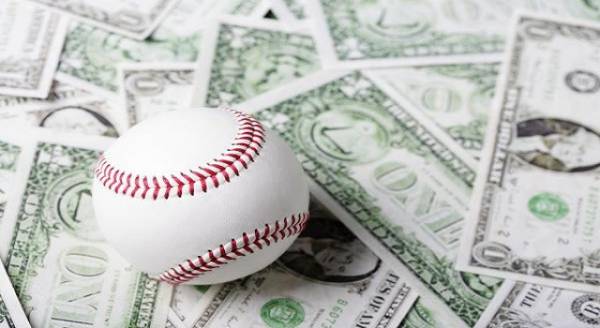 For years, online sportsbooks have used marketing ploys and tactics to try and gain your attention and respect. But when it comes down to it, most of us are just looking for a online sportsbook to excel in some KEY areas.
We ran across America's Bookie and think they fit the bill. As we started looking deeper into who AmericasBookie.com is and what they stand for, we found many advantages of using America's Bookie.
Let's investigate 6 key advantages to using America's Bookie the next time you bet on sports online.
ALL IN ONE BETTING MENU
If you enjoy betting on sports you most likely play poker or casino games from time to time. You also may spend some time at the Online Racebook betting on the ponies. Well, you are in luck with America's Bookie.
One of the biggest advantages of using America's Bookie as your home, is they are an "all in one" shop. Their sportsbook covers every sport you can think of and caters to bettors of all sizes.
Their online casino is easy to use and includes all of your favorite games along with online poker. Finally, the racebook boasts win, place, show odds from over 75 tracks across the world.
You don't need to have accounts at several different sites — grab your America's Bookie account and do it all!
SPORTSBOOK BANKING – EASY MONEY IN and  QUICK MONEY OUT
Getting money into your online betting account has been a challenge for many sportsbooks. But not for America's Bookie! They offer safe and easy deposit options that includes bank wires, bank drafts, person to person and the ever-growing Bitcoin.
The withdrawal process is another huge advantage of using America's Bookie. They offer free weekly payouts and can get your transaction processed in no more than 48 hours!
You truly have no worries getting your money in, and definitely no worries getting your money OUT in a hurry.
SPORTSBOOK BONUSES and PROMOTIONS
The single biggest advantage of playing at AmericasBookie.com is their bonus options. First, you can get a nice large 100% bonus on your first deposit.
If you happen to need to reload (hopefully not), they will even offer you up to a 100% bonus on all following reloads. Of course, these come with a small rollover — but again, it's small in comparison to some other online books.
Finally, the refer a friend program offered at America's Bookie is a major advantage. We all like to play at the same place our friends are at. As you recruit your friends to play, you get bonuses of 10%, 15% and 20% as you continue to add referrals.
SPORTSBOOK REWARDS PROGRAM SETS THEM APART
America's Bookie understands you have options so they give you even more reason to choose them. They offer a rewards program that truly sets them apart from many other sportsbooks.
It's really quite simple. The more you play at America's Bookie, the more points you accumulate. As you build up points, you can then exchange those for free plays, swag, free payouts, pool entry fees, and more!
If you are going to bet on sports, you may as well be earning rewards too — right?
SPORTSBETTING CONTEST OFFERINGS FOR CUSTOMERS
Another advantage of playing at America's Bookie is the many contest offering they offer throughout the year. Most contests boast nice large prize pools such as the $5,000 last man standing contest.
They also offer weekly squares, brackets and the unique 33 Club contest. Head over to America's Bookie to read more about their contests.
TOP NOTCH CUSTOMER SERVICE
And last but not least, is customer service. It's a major advantage to use a sportsbook that has good customer service. There is nothing worse than needing help, and waiting 4 days to hear back from Customer Support.
That will not happen at America's Bookie. They treat you as a PERSON — NOT A NUMBER. You will be assigned your very own customer support agent that is truly assigned TO YOUR ACCOUNT.
Any time you need help, have a question, or need something — they are available to assist you.
All in all, there are probably a dozen advantages to using America's Bookie as your online sportsbook. We featured 6 of them here in this article. The next time you are looking for a new sportsbook to call home, be sure to check out AmericasBookie.com!