If you're looking for a sport games casino, it can be hard to know where to start. Experts like Lucas Goldberg are here to lend a hand with that matter.
The following list is just for you sports fans, to combine the thrill of slots games with your love of sports. It features the best sports-themed casino games right at your fingertips.
While you'll find these games on most online casino sites, we always recommend that you play with a reputable online casino such as Casumo casino Canada.
Well-known online casinos such as Casumo not only offer you complete security but also include useful guides. They can help you understand how to win casino games, amongst other things.
10. Cricket Star – Microgaming
Cricket Star features spectacular mechanics and great graphics. Its 5 reels have cricket-themed symbols of all your favourite teams. Match two or more to trigger one of 243 paylines.
However, the most interesting aspects of this game are its Wild Wickets and Rolling Reels features. These bonuses offer random wilds and rolling multipliers, respectively, when triggered. It has an RTP of 96.29%.
9. Ice Hockey – Playtech
Ice Hockey is one of those classic casino games. It's great for all you hockey fans because it allows you to pick two competing international ice hockey teams. In addition to this unique dynamic, it features 5 reels, 15 paylines and an RTP of 95.26%
Be charmed by fun cartoon graphics and fast-paced bonus mechanics like their Pass The Puck multiplier, and interchangeable wilds and scatters. They even have free spins up for grabs.
8.  Hockey Hero – Playtech
If you've already played the classic Ice Hockey slots, then you will definitely want to try Hockey Hero. It boasts vibrant visual use of the theme. There are also 40 paylines, and the opportunity to trigger various scatters and wilds. The RTP is 96.53%
7. Benchwarmer Football Girls – Playtech
This 5-reel slot features 30 paylines and has four glamorous models in sportswear lingerie as their symbols.
However, this game isn't just about good looks, as it also features an informative interface. It will make you wish that more games would take the time to teach you exactly how to play casino games.
Benchwarmer Football Girls additionally includes wilds, scatters, and a bonus that's waiting to be activated. It has an RTP of 95.96%
6. Football Carnival – Playtech
Football Carnival combines the excitement of the soccer world cup with the vibrancy of Brazillian carnival culture.
This 5-reel slot game features 50 paylines, an RTP of 91.32% and goes the extra mile to immerse you in beautiful graphics. It also features wilds, scatters and a chance to be rewarded with up to 10 free spins.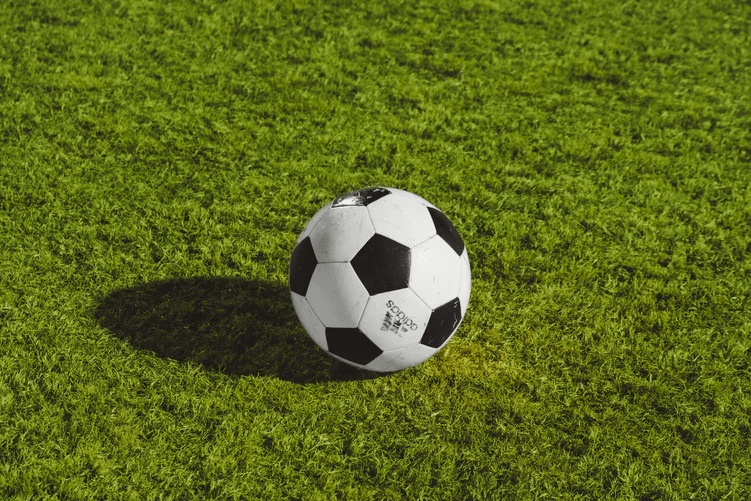 5. Frankie Dettori's Magic Seven – Playtech
Frankie Dettori's Magic Seven features 25 paylines and an RTP of 59.9%
You will be sure to love this nostalgic looking 5-reel slot themed after the Italian championship winner Frankie Dettori's likeness. However, what really makes this game special is it's two unique horse racing themed bonus rounds.
4. Centre Court – Microgaming
This tennis-themed video slot has fairly simple mechanics for a Microgaming game with 5 reels and just 9 paylines. It also offers a fair RTP at 95.51%
The most prominent feature to look out for is free spins bonus, which is triggered when three or more scatter symbols appear on the reels. Upon being rewarded with 18 free spins, you can also gain a mystery multiplier every time you spin.
3. Andre The Giant – NextGen Gaming
Do you remember the legendary Andre The Giant? This 5-reel, 25 payline video slot is endorsed by his image and features an RTP of 95.5%.
It boasts an attractive interface and wrestling-themed graphics that will be sure to keep you playing. Also up for grabs are wilds, scatters and free spins.
2. Rocky – Playtech
Relive the glory of Rocky Balboa through this exciting Rocky themed 5-reel slot game. Explore 25 paylines and uncover wilds and scatters to maximize your win.
The game features American themed symbols as well as all your favourite characters from the Rocky movies. It also includes a fair RTP of 95.91%
1. Racing For Pinks – Microgaming
From the exciting world of street racing comes the themed Microgaming game, 'Racing For Pinks.' It comes with 5 reels and boasts 243 paylines for you to take advantage of.
Also included is a free spins feature, wilds, scatters, and a fairly impressive RTP of 96.42%
Conclusion
Having read this expertly curated list, you should no longer be intimidated by the range of sports casino games online.