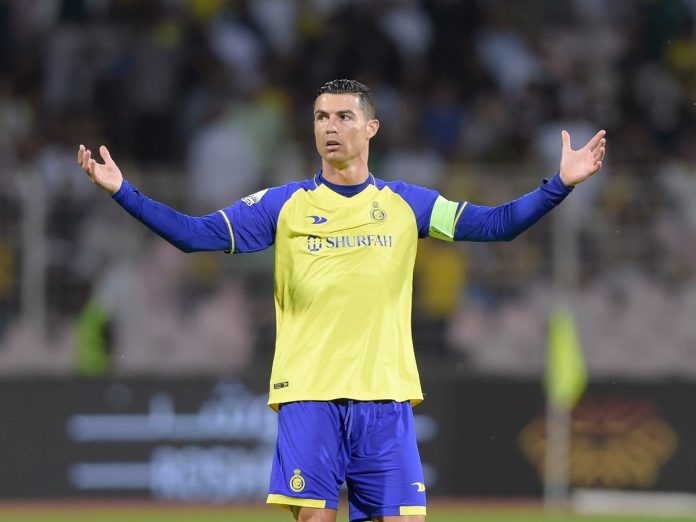 One of the biggest additions to the Saudi Pro League was made official in the first days of 2023, as Al Nassr formally announced the signing of Cristiano Ronaldo. It is a landmark deal in the history of the league, and one that promises to be an important signing for not just the club that managed to acquire his signature, but also for Saudi Arabian football in general.
Ronaldo was welcomed to the club by an adoring audience in Saudi Arabia, with over 20,000 fans packing out Al Nassr's home stadium welcoming the five-time Ballon d'Or winner. And now the arrival of the 38-year-old superstar not only sparked an increased interest in the league but also had a positive impact on players in Saudi Arabia, particularly those at Al-Nassr team club that are playing with him, who are able to learn from one of the greatest footballers of all time.
Ronaldo Brings A-List Quality
There are few more renowned players in the history of football than Ronaldo, with the Portuguese ace becoming the first person in history to accumulate over 500 million followers on Instagram late last year. His reputation makes him one of the most marketable footballers on the planet, and his return to Manchester United saw the website of the Premier League giants crash.
That is the type of commodity that Al Nassr now have on their hands, as he will be able to ensure that the popularity of the Saudi Pro League reaches its pinnacle. There have already been more searches than ever relating to the club, and that is likely to ensure that their games are going to be watched by record numbers, especially when the Portuguese star finally makes his debut.
After being unveiled to the fans last week, it was announced by first-team coach Rudi Garcia that the forward is in line to make his official debut for the club on January 22 against Ettifaq. However, Saudi fans could catch their first glimpse of the forward before then, as he could be in line to play in a friendly against Lionel Messi's Paris Saint-Germain on January 19.
What Does Ronaldo Bring?
Not only will Ronaldo's first games with Al Nassr likely be among the most-watched games in the history of the Saudi Pro League, but they will also be hugely popular betting occasions with customers at least Arab betting sites, such as https://www.arabwinners.com. But, what will Al Nassr be expecting to get from Ronaldo over the coming years?
The obvious thing that the Portuguese forward brings to the Saudi team is goals. Ronaldo holds the all-time scoring record for Real Madrid and is among the highest scorers in the history of football.
His experience is also likely to be important for the team, as he is a born winner, having landed Champions League glory on five occasions, while Ronaldo has also won domestic titles in Italy, England, and Spain.
Further domestic success could also be on the agenda for Ronaldo after making the move, as Al Nassr currently sit top of the Saudi Pro League, having won nine of their opening 12 games this season. Ronaldo's introduction to the first team at the end of January could be vitally important as they target a tenth league title this term.
Ronaldo's Legacy
Ronaldo's legacy in the European game is already assured, as he has won domestic titles across all major clubs that he played for. After joining Manchester United in 2003, he would win the FA Cup in his first season with the Red Devils. Ronaldo would also be a prominent part of the all-conquering United team that would win three consecutive Premier League titles and the Champions League. However, his time at Old Trafford came to an end in 2009, as he signed for Real Madrid.
During his time in Spain, he would win a further four Champions League honors and two La Liga titles. Following the 2018 World Cup, he called time on his spell at Real, as he announced that he would be moving to Italian giants Juventus. Despite not being able to add another Champions League honor, Ronaldo did win the Serie A title on two occasions and the Coppa Italia.
Following a three-year stay, Ronaldo made an emotional return to Manchester United in 2021. However, despite impressing in long spells, as he scored 27 goals in 54 games, he was unable to win any titles at Old Trafford, and his ill-fated spell would come to an end in December 2022.
Conclusion
Ronaldo will bring with him a wealth of experience in Saudi Arabia, and he will have a huge role to play when it comes to the development of not only Al Nassr's young players, but also the league as a whole. Excitement levels will continue to build ahead of his debut at the end of January.