The Tampa Bay Buccaneers winning Super Bowl 55 was singularly the most impressive feat of calculated resolve of the last decade displayed by an organization that was unapologetically dedicated to winning now and showed a level of commitment to  its quarterback that was the envy of the league and caused quite a stir in many a locker room around the country among embattled quarterbacks that could only fantasize about having a mutually beneficial relationship with their respective organizations too.
What Tom Brady wanted, he got. Players he believed would help him win were gotten without hesitation, be it through trade, free agency or draft they were courted to make the move to Florida and join arguably the greatest baller of all time in his quest for a seventh Super Bowl title. As well, the Bucs were careful to give Brady the requisite protection he needed in the secondary, all the while shoring up the defense too to make it one of the most formidable unites in 2020.
Everything the Bucs did last year from the moment they signed the 43-year-old Tom Brady in free agency was precisely with the NFL's big game in mind. And when that vison of crowning glory actually materialized, following a dominant victory by the Bucs over the Kansas Chiefs at Raymond James Stadium in Super Bowl 55 on Sunday, February 7, 2021, all 31 NFL teams stood to attention and took notice.
Tom Brady and the offense had a great turnout in the 31-9 victory, but as the lopsided score clearly shows it was Tampa Bay's defense that stole the show and rendered Patrick Mahomes and the high-octane Chiefs offense a moot point. Todd Bowles' D-line stifled one of the most exciting young players in the game today, a player that many expect will eventually follow in Brady's footsteps as a multiple Super Bowl champion. But Mahomes was made to look pedestrian – something no team has ever done to date – and thus he unquestionably had his career worst NFL game, going 26 of 29 for 270 yards, zero touchdowns and 2 interceptions.
Emulating what the Bucs did in 2020-21 in its entirety is absolutely impossible unless teams can somehow clone THE GOAT. Brady's championship pedigree is second to none, and that experience and confidence transcended the Buccaneers locker room according to players from day 1. According to Leonard Fournette, Brady was messaging the team the night before Super Bowl 55. "We WILL Win," said Brady's text message to his teammates. This message illustrates exactly what continues to make Brady special and what sets him apart from his peers. With Brady a team is getting more than a player on the field but also the ancillary benefits he brings to the table as a leader.
In lieu of another Brady though, teams can look at Tampa Bay's defense for the blueprint on how to build a championship winning defense. Generational quarterbacks are few and far in between, but there's a wealth of talent in all other positions for teams to dip into in the NFL draft.
Teams aren't always going to be at the same level of readiness. Some teams are going to be way too far down the pecking order after taking a sledgehammer to their entire program to be viable Super Bowl contenders at all. Those that are embarking on a total redevelopment are the Jacksonville Jaguars, who drafted college football betting sensation and top quarterback prospect Trevor Lawrence as the No.1 draft pick, and the New York Jets, who drafted quarterback Zach Wilson as the No.2 overall pick. It's hard to imagine these two teams set to debut a couple of rookie quarterbacks making an impact. Nevertheless, there are teams that boast solid defenses that are poised to do damage this season.
New England Patriots
Bill Belichick wasn't best pleased about his team's performance last season at all. Smashing the phone in disgust during one of New England's unmemorable losses was probably one of the most iconic moments of 2020 that made the highlight. Not surprisingly, Belichick completed a total overhaul of the Patriots defense with some big moves in free agency and draft selections.
Dont'a Hightower's return and the additions of Jalen Mills (to replace Patrick Chung who is retiring) and Matthew Judon will see the Patriots defense improve this year. As well, DT Christian Barmore and E Ronnie Perkins amongst several other draftees have Belichick feeling ecstatic about the Patriots defense more so than last season when a big chunk of his roster opted out due to the coronavirus pandemic.
Los Angeles Rams
Taking a page from Tampa Bay's "win now" attitude towards team building, the Rams were bold in the offseason and traded away Jared Goff for Matthew Stafford in a highly publicized exchange with the Detroit Lions. Whether that move works out remains to be seen but Sean McVay can at least be confident in his defense.
The Rams have consistently had one of the toughest defenses in the league, thanks to Aaron Darnold's and Jalen Ramsey's pairing. The duo is one of the best one-two defensive punches in the league. The Rams did lose Brandon Staley in the offseason (took the head coaching job with city rivals Chargers), but they replaced him with veteran defensive guru Raheem Morris.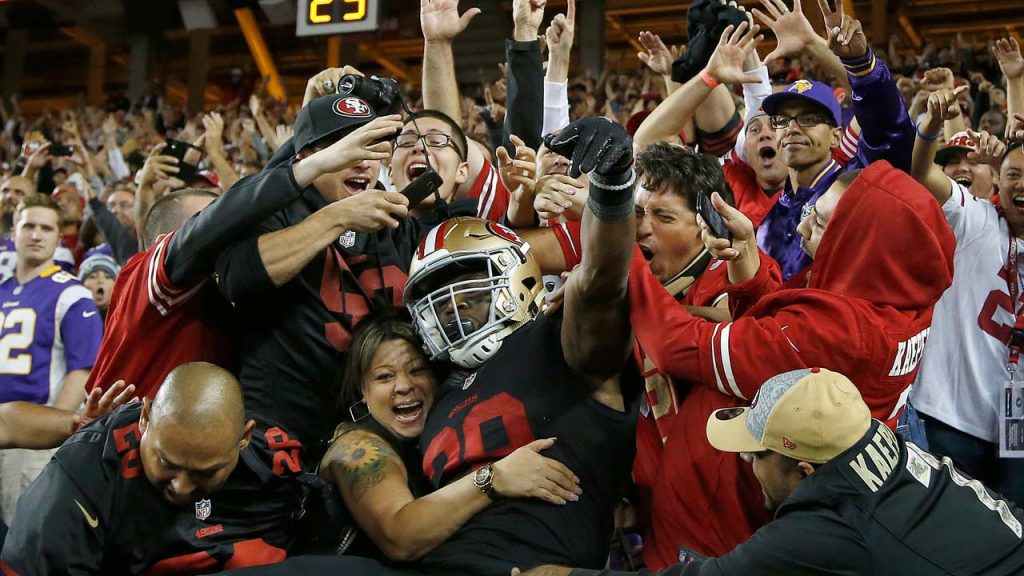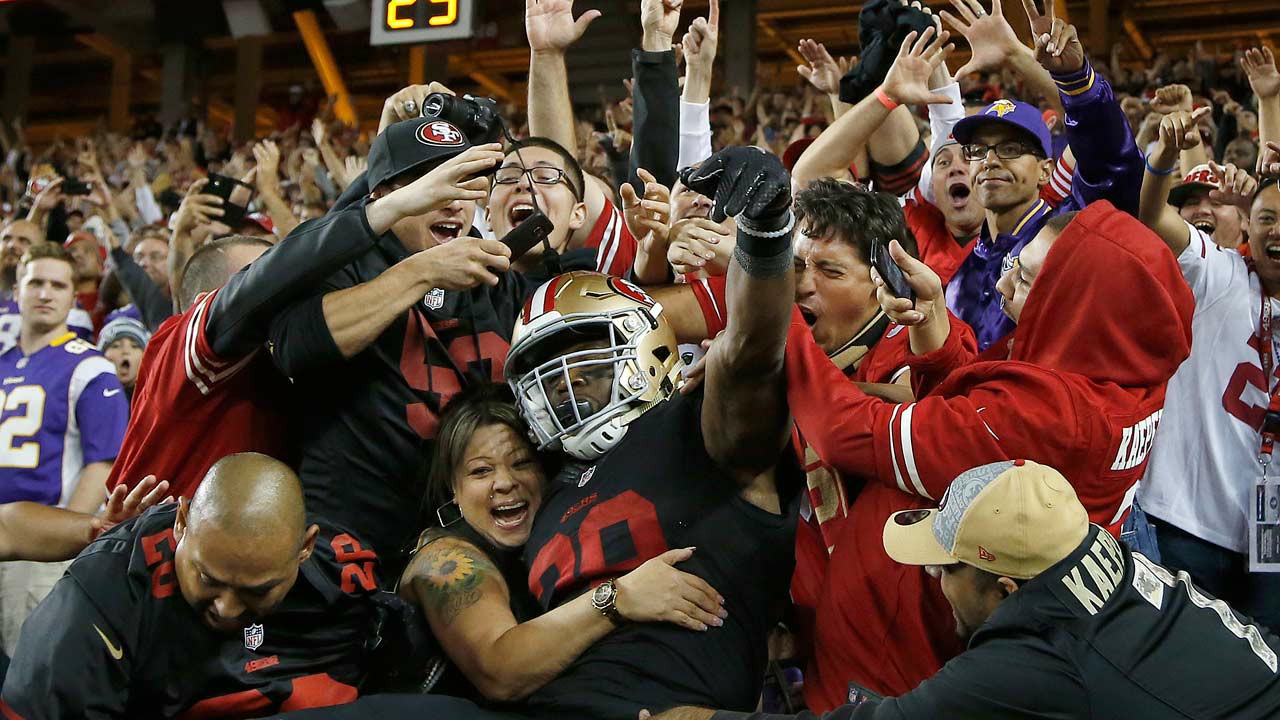 San Francisco 49ers
The San Francisco 49ers have had one of the best defenses in the league over the last few years thanks to former defense coach Robert Salah. Unfortunately, Robert Salah has gone to greener pastures, signing with the New York Jets in the offseason as the new head coach.
How the Niners defense adjust to Salah's absence remains to be seen, but the integral components remain the same and that has the Niners amongst the defenses to spot with most reputable sports media sources. Nick Bosa is one of the most formidable young players to emerge in the league, and if he's recovered fully from his ACL injury he can be the Defensive Player of the Year candidate again. Alongside Bosa are Arik Armstead, Fred Warner and Javon Kinlaw amongst others, a select group that have the requisite skill and talent to make the Niners an elite defense in 2021.
Washington Football Team
Speaking of elite defenses, Ron Rivera is assembling one in the nation's capital. After snapping up elite defensive prospect Chase Young with the No.2 selection in the 2020 NFL draft, Washington confirmed it was focused on the defensive side of the ball predominantly. That Young lived up to all the hype and buzz generated during his college football years was important and underscored Washington's rebuilding program. Washington finished No.2 in total defense and No.2 in passing defense last season. In the 2021 NFL draft, Washington once again selected a defensive player with their first selection in the first round, LB Jamin Davis at No.19. And while they did pick up a few offensive pieces, their focus was once again predominantly on defense.
Tampa Bay Buccaneers
Tampa Bay have managed to keep their Super Bowl winning team largely intact for another season and a second consecutive stab at Super Bowl glory. If that's not a gauntlet throwing move by the organization, what is?  It's never easy to replicate as Super Bowl champions as evinced in the history of Super Bowls but if there's a team that could do it, the Buccaneers have to be considered as legitimate contenders.