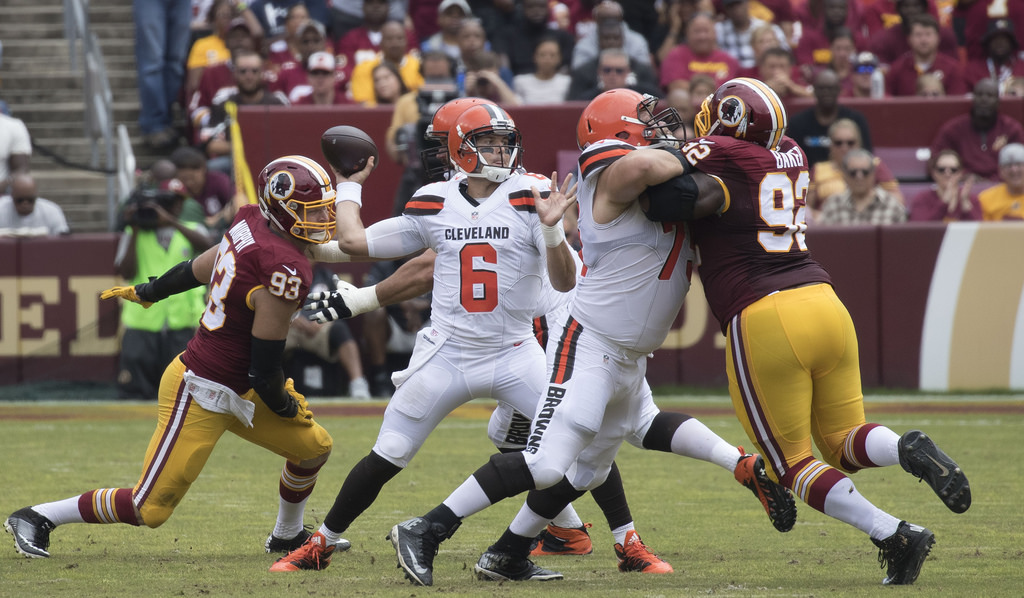 We recently posted the NFL Quarterback Depth Charts heading into the 2017 preseason for every team in the league. It's a great tool to use when you're making your selections for the meaningless preseason games. I tend to base my picks on how good the second and third string QB's are. Preseason betting is tough, so I take in all the info I can.
Most teams are set with the most important position in the game, but there are five teams that will have a pretty competitive battle for who will get the Week 1 start and who will be the all-important backup.
Chicago Bears
Mike Glennon -1200
Mitchel Trubisky +700
The Bears really don't seem to have a battle on their hands according to the oddsmakers, but we really don't know how good or bad Trubisky is. His draft ranking makes him out to be a future Pro-Bowler, but only time will tell. I'd stay away from this one as Glennon is probably the right choice to open the season.
Denver Broncos
Trevor Siemian -210
Paxton Lynch +160
Siemian, the product from Northwestern, proved himself well in Denver last year, but the team thinks Lynch is the future. Siemian started 14 games last year and went 8-6, thus making him the odds-on favorite in 2017. He had a pretty decent year despite never throwing an NFL pass going into 2016.
Cleveland Browns
Brock Osweiler +170
Cody Kessler +180
DeShone Kizer +190
This one will be interesting to watch this preseason. According to the oddsmakers, this is wide-open. You have the veteran Osweiler going up against second year pro Kessler, who went 0-8 for the Browns last season but threw just two interceptions in almost 200 pass attempts. Talent experts seem to like Kizer, but I wouldn't expect him to surpass Osweiler or Kessler.
New York Jets
Josh McCown -130
Christian Hackenberg +120
Bryce Petty +2200
I don't know where they came up with almost even money odds on Hackenberg, but I wouldn't put any money on him. I would take a shot with Petty at +2200 first. Petty got a shot with four starts in 2016, but didn't play very well at all for a team that has zero playmakers. I would take McCown to start the season.
Houston Texans
Tom Savage -320
Deshaun Watson +280
Brandon Weeden +4000
This one could be interesting. Houston already has a top-ranked defense and will need to find a spark on offense to come out on top in the average AFC South. Watson could very well give them that spark. Savage has only played five games in two seasons and I wouldn't lay 320 on him to win the job.
Don't forget to check out all of our NFL Season Prop Odds and place your bets with the No. 1 online sportsbook on the web – Bovada Sportsbook.