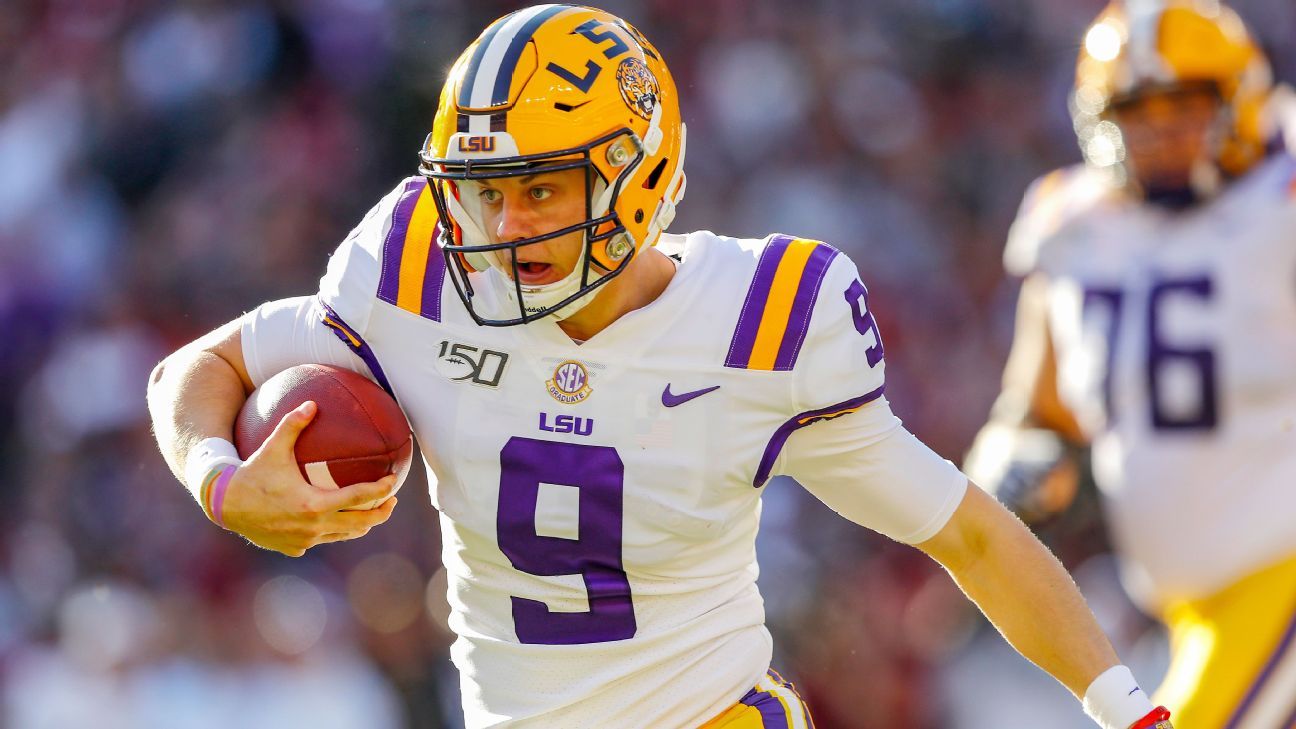 2020 NFL Draft
Where: NFL Studios and the home offices of all 32 teams
When: Thursday April 23 thru Saturday April 25 2020
TV: ABC, ESPN and NFL Network
The biggest betting event coming up is the 2020 NFL Draft, moved from Las Vegas, Nevada to the NFL studios and laptops from coaches, GMs and owners all around the country. There are many different prop bets offered by Bovada Sportsbook, and before you bet, signup and take advantage of a $250 Bonus. NFL Draft props are constantly being updated and we bring you just a few of them below.
Click Here to bet the NFL Draft
Which Team Will Draft Tua Tagovailoa?
We have already singled this prop out in our article posted last week, but the odds have shifted a little bit since based on betting market. Tua is the biggest question mark going into this draft because of his health and teams doctors have not been able to see him during the Coronavirus lockdown. Some consider Tagovailoa to be a serious contender for the No.1 draft position (Cincinnati Bengals) while some think he'll slide all the way to the end of the first round.
Miami Dolphins (-140)
Los Angeles Chargers (+250)
Washington Redskins (+575)
Detroit Lions (+1100)
Las Vegas Raiders (+2200)
Total Number of LSU Players Selected in the First Round
The LSU Tigers won the 2020 National Championship and boast an impressive group of draft eligible players including quarterback Joe Burrow. The Tigers are losing so many good players that they are fourth on the odds board to win next year's College Football title. Bovada thinks less than six players will get drafted from LSU.
Over 5.5 (+210) / Under 4.5 (-320)
Total Number of Quarterbacks Selected in the First Round
This is always one of the more popular prop bets every Draft and this year is no exception. It's also hard to predict. Bovada is thinking less than four right now, but there could be teams that trade up to grab a late first round quarterback that could push that total to the Over.
Over 4.5 (+350) / Under 4.5 (-500)
Total Number of Wide Receivers Selected in the First Round
I've been hearing that this wide receiver corps is one of the best of any position in NFL Draft history. Thus, the Over/Under on this prop has been set at 5.5. You have two great wideouts from Alabama in Andrew Thomas and Jerry Jeudy. CeeDee Lamb of Oklahoma is one of the more talented of the group, and you also have Justin Jefferson (LSU) and Jalen Reagor (TCU).
Over 5.5 (-270) / Under 5.5 (+180)
There are many more props to choose from over at Bovada. I'm looking forward to see how this year's Draft will work.