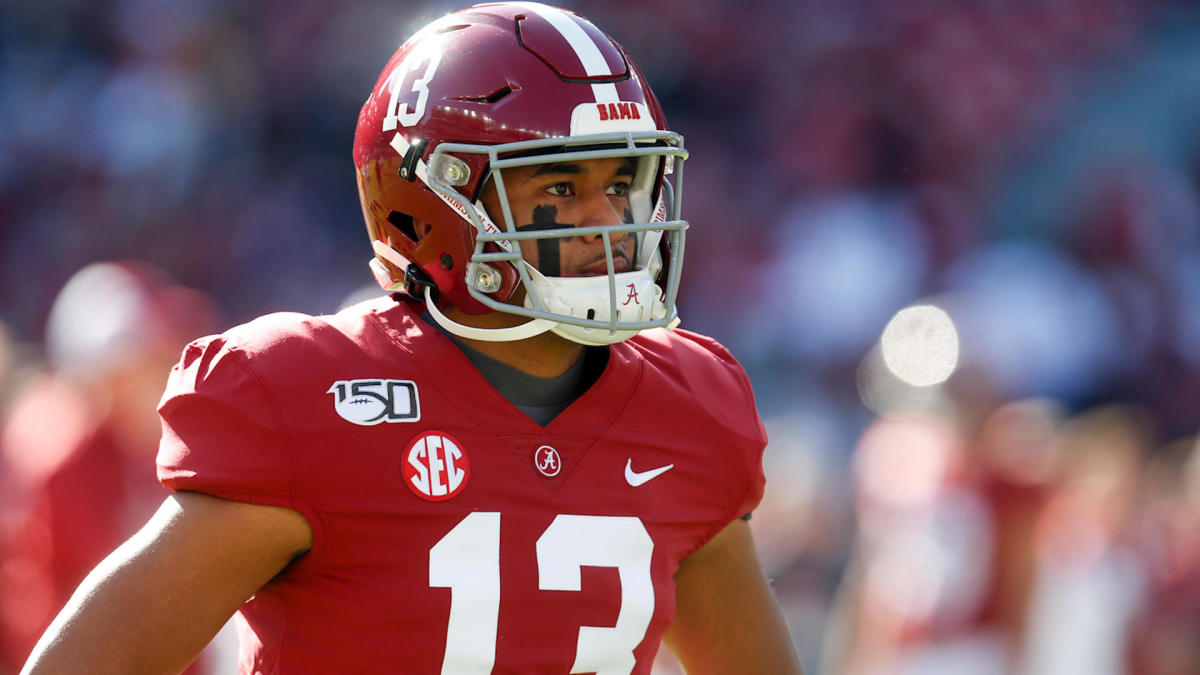 The next big sporting event on the calendar is the NFL Draft, which runs from April 23-25. This was supposed to be the most anticipated 'show' in Draft history with the city of Las Vegas hosting it for the first time. All gatherings, however, have been banned and this year's draft won't look as good on television. It's almost a certainty that LSU quarterback Joe Burrow will go No. 1 overall, but what about his SEC counterpart Tua Tagovailoa of Alabama?
The big lefty quarterback was to be the big prize in the 2020 NFL Draft, and maybe he still will be a superstar as a professional. However, there are legitimate concerns about Tagovailoa's ability to stay healthy.
Team to Draft Tua Tagovailoa
| | |
| --- | --- |
| Miami -135 | LA Chargers +250 |
| Washington +375 | Detroit +1600 |
| Las Vegas +2000 | Carolina +2200 |
| Jacksonville +2800 | Cincinnati +2800 |
| Indianapolis +3500 | Tampa Bay +5000 |
Tua suffered a very serious hip injury on Nov. 16, 2019, in a win at Mississippi State that ended his junior season and required major surgery. He also underwent procedures on each of his ankles while at Alabama and fractured a finger. The Coronavirus also is at play here because NFL teams are not allowed to bring prospective draftees into their facilities for interviews, physicals and workouts for safety reasons. Those injuries combined with the sensational season by LSU quarterback Joe Burrow have knocked Tua out of the running to go first overall unless the Cincinnati Bengals are overwhelmed with a trade offer.
Bovada Sportsbook NFL Future Odds
The Washington Redskins currently hold the No. 2 pick and the odds of them taking Tua are at +375 on Bovada Sportsbook's Draft Betting Odds. Chances might be slim of Washington taking him because they took Ohio State quarterback Dwayne Haskins at No. 15 overall last year. Barring a trade, the Redskins should be taking Ohio State defensive end Chase Young.
The Detroit Lions are next up at No. 3, but they still have veteran Matthew Stafford, thus the odds on them drafting Tagovailoa are +1600.
The most likely landing spot for Tagovailoa is No. 5 to the Miami Dolphins (-135). Miami has been looking for a franchise quarterback since Dan Marino retired and they do have three first-round picks (5, 18 and 26) to work with.
There's also an over/under draft spot prop for Tua at 2.5, with the Over a -350 favorite.