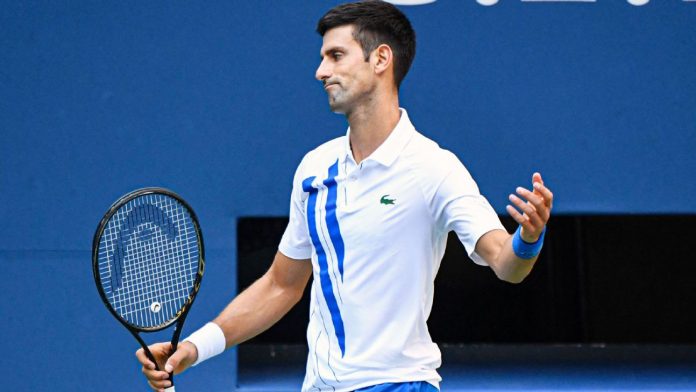 Tennis fans have had a rough ride in 2020 because of the coronavirus.
COVID-19 has impacted a lot of tennis tournaments this year with many being cancelled.
Right now, the ATP is on a little break until next year. The WTA have one Challenger tournament scheduled for the month of December, which is the Open BLS De LIMOGES.
With tennis handicappers having a bit of break, now is the perfect time to prepare for 2021.
Have you been tracking your performance this year? If not, set-up a spreadsheet so that you can track your performance in 2021. It's important for handicappers to track every bet.
So, what are the next big upcoming tennis matches?
Early 2021 Australian Open Preview
There have been reports this week stating that the Australian Open should be able to go off without a hitch early next year. However, the dates haven't been finalized yet.
The tournament is tentatively scheduled to start on January 18th 2021.
Dates are expected to be finalized within the next two weeks, as players and their teams will need to make plans to travel to Melbourne and follow any COVID-19 regulations in place.
2021 Men's Australian Open Favorites
Novak Djokovic (+100): Djokovic won the Australian Open in 2020, but he struggled a bit the rest of the year. He was knocked out early in the US Open (4th Round).
Rafael Nadal (+550): Nadal didn't play too much in 2020. He struggled in the Australian Open (Eliminated in QFs), but he recently won the French Open last month.
Daniil Medvedev (+600): Medvedev made the SFs in the US Open and he has been heating up. He won the Rolex Paris Masters and Nitto ATP Finals this month, so he's in great form.
Dominic Thiem (+600): Thiem had a great 2020. He made the finals in the AO before losing to Djokovic and then he won a wild US Open in October. Can he win the AO in 2021?
Roger Federer (+600): Federer only played in the Australian Open in 2020. He was knocked out in the SFs. He intends to play in the 2021 AO, but he's a bad tennis wagering option.
2021 Women's Australian Open Favorites
Only three women are paying less than 10/1 odds to win the 2021 Australian Open.
Naomi Osaka (+750): Osaka last competed in the US Open, which she won. However, she struggled in this year's AO, as she was eliminated by Gauff in the third round.
Ashleigh Barty (+800): Barty hasn't played since February. She started the season by winning the Adelaide International and she made the SFs in the AO, so she'll be a contender.
Serena Williams (+800): Williams was knocked out in the third-round of this year's AO. Her best finish was making the SFs at the US Open, but she failed to win in 2020.
The 2021 Women's Australian Open looks to be wide open. This looks like a great time to place a futures bet on a couple longshots, as the favorites other than Osaka aren't in good form.