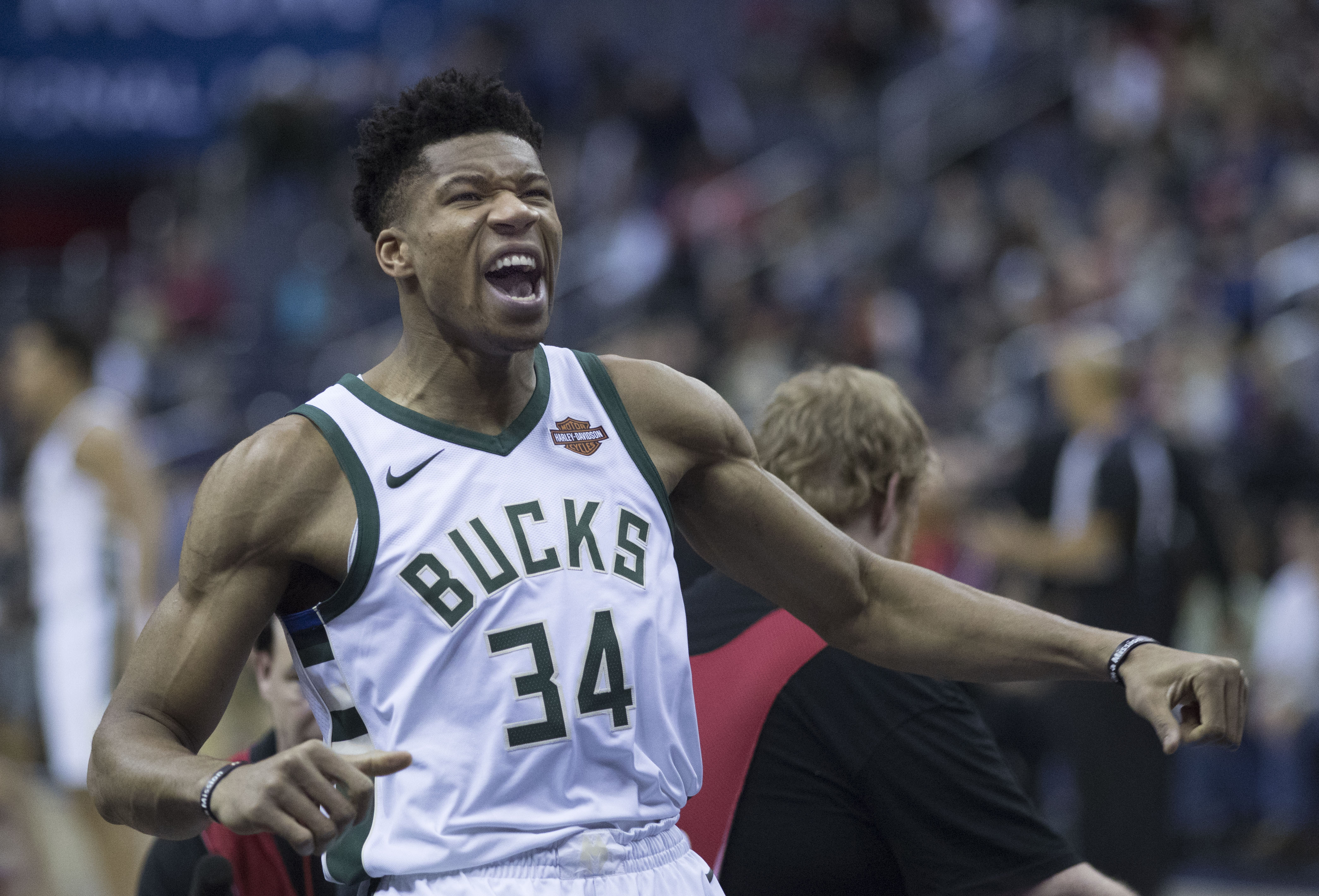 After dropping Game 1, the Milwaukee Bucks have been on an absolute tear defeating the Orlando Magic easily in three straight games. Reigning NBA MVP Giannis Antetokounmpo has been dominant and nearly unstoppable.
Milwaukee is looking to send the Magic home on Wednesday in Game 5 of the series. Can Orlando hang on and force a Game 6?
Game: Orlando Magic (34-43, 36-39-2 ATS) vs. Milwaukee Bucks (59-18, 42-35 ATS)
When: 4:00 PM ET, Wednesday, August 26, 2020
Where: AdventHealth Arena, Wesley Chapel, Florida
Current Line: MIL -13.5         Total: 226.5
TV Coverage: NBATV
The short answer to that question is "no." Orlando just does not have the firepower to hang with Milwaukee. Jonathan Isaac was lost for the season with a torn ACL earlier in the seeding games.
Aaron Gordon is out. Michael Carter-Williams is out. Even with a full contingent of Magic players, beating the Bucks would be difficult. This makes it a little easier to determine our NBA free pick.
The Greek Freak
Antetokounmpo has had double-doubles in each of the four games with the Magic. He had 31 points, 15 rebounds, and eight assists in a 121-106 Game 4 win. For the series, Giannis is averaging 31.2 points, 15.8 rebounds, and 6.8 assists.
While Antetokounmpo is on fire, savvy basketball bettors know he's not the only Buck that can hurt you. Khris Middleton, who has struggled some in the bubble, had 21 points and 10 rebounds in the Game 4 victory. Eric Bledsoe and big man Brook Lopez can also hurt you.
One of the big reasons for the Bucks success against Orlando has been their defense. Since the wake up call that was Game 1, Milwaukee has held the Magic to 96, 107, and 106 points. The Bucks are the NBA's top scoring team (118.7 ppg), but they are also a top-5 team in defensive efficiency and they are eighth in points allowed per game (108.6).
The lone bright spot for Orlando is Nikola Vucevic who averages 19.6 points and 10.8 rebounds per game. Vucevic has topped 30 points and 10 rebounds in three of the four games thus far in the series. The problem is that he cannot do it alone.
A Magic upset in Game 5 just isn't going to happen. The question is whether or not Bucks head coach Mike Budenholzer will attempt to rest any of his players on Wednesday when the game gets out of hand.
By The Numbers
After three straight blowout wins – the Bucks won by 15, 14, and 15 points – there is one thing to expect…another blowout win. Can the Bucks cover that 13.5-point spread?
When favored by at least 13.5 points this season at America's favorite online bookie, the Bucks haven't fared all that well. They are just 6-8 ATS in those games. But, the Bucks are 4-2 ATS in their last six games and 4-1 ATS in their last five games against an Eastern Conference opponent.
Without the firepower to fight back, Orlando is simply going to go through the motions in Game 5. Without Isaac, Gordon, and Carter-Williams; the Magic know they are headed home. The Bucks will jump out to a big lead, one big enough that in the end they will cover the spread.
NBA Free Pick: Milwaukee -13.5
Pick by Coach Rick