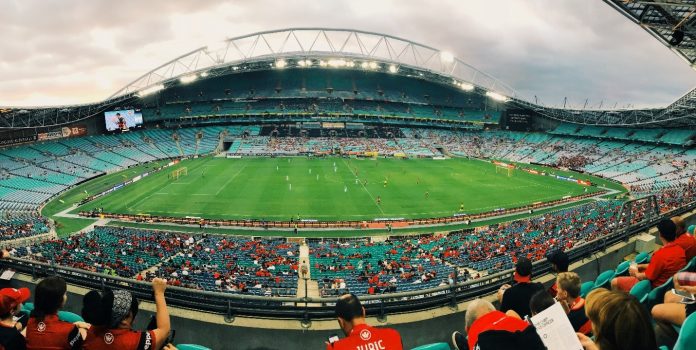 The MLS has been super exciting this year! It has been tough to predict which teams are going to win every week because there has been lots of upset, and some teams have been inconsistent. So to help you out, we are going to break down every single MLS game going down on September 14! With our soccer predictions you should have no issue picking winners.
1. Montreal vs Chicago – 2-0 Montreal Win!
Montreal is one of the very best teams in the MLS. They are in second place in the Eastern Conference and have the 3rd best record in the whole league. Montreal has an extremely strong attack and has scored 53 goals this season.
In contrast, Chicago is one of the worst teams in the MLS. In 29 matches, they have managed just 8 wins. They also have a shocking goal difference of -10. Chicago has an extremely weak attack and has only scored 28 goals this season. They do have a solid defense, and because of that, we only expect Montreal to score 2 goals.
Chicago doesn't have much hope of winning this game. Even though Montreal has a weak defense, their attack should have no problem scoring at least 2 goals against Chicago. Montreal should win 2-0 or 2-1.
2. LAFC vs Minnesota – 2-1 LAFC Win!
LAFC is the best team in the MLS. They are currently sitting at the top of the Western Conference with 60 points. LAFC has won 19 games out of 29 matches and is led by Carlos Vela. The Mexican striker is in fine form and has no problem finding the back of the net.
Even though LAFC has had a strong season recently, they have been struggling. They have lost their 3 out of 4 games and were destroyed 1-4 by Austin. They also lost to Houston and San Jose, who are not very strong teams.
Despite LAFC struggling, we think they will bounce back strongly against Minnesota. They looked good in their last match against Salt Lake City but don't be surprised if Minnesota scores a goal. This game is a little risky to bet on, but LAFC has a 70% chance of winning.
3. Columbus vs Inter Miami – 1-1 Draw!
We expect a very close match between Columbus and Inter Miami! The two sides played recently on the 1st of September, and Columbus just won 1-0. Inter Miami has not been in the best form lately, but they did get a nice recent win over Toronto.
Based on their previous meeting Columbus and Inter Miami are two evenly matched teams. It will be a back-and-forth affair that will most likely end in a draw. We don't expect many goals in this match as Columbus has a very strong defense, and their attack did not look very dangerous against Inter Miami the last time these sides met.
This is not an easy game to predict, but the most likely outcome is a draw or a Columbus win. It is unlikely that Inter Miami will find enough goals to get the 3 points and beat Columbus.
4. New England vs. Houston Dynamo – 2-0 New England Win!
Let's face it, Houston Dynamo is not a very good team. They are in last place in the Western Conference with just 29 points. They have a terrible -12 goal difference and have won just 8 games from 29. They would have to cause a major upset to defeat New England.
You can't completely count out Houston Dynamo because they recently beat LAFC, but that seems to be a fluke. They have one of the worst defenses in the whole league, and their attack isn't that much better.
New England is not an elite team either, but they are a couple of tiers better than Houston Dynamo. New England is currently in 8th position in the Eastern Conference and has a strong defense. We don't expect Houston to pierce New England's defensive wall. The most likely result is a 2-0 or 1-0 win for New England.
5. Sporting KC vs DC United – 2-2 Draw!
Sporting KC and DC United have struggled this season. DC United is at the bottom of the Eastern Conference. While Sporting, KC is in 12th position in the Western Conference.
Both teams have next to no defense and concede a lot of goals. We expect this to be a high-scoring affair where 4 or more goals will be scored. This MLS match is not easy to predict as both teams are very inconsistent and are at the same level. The most likely result is a high-scoring draw, 2-2, or even 3-3. If you are looking for a safer pick, we recommend finding another game.
6. Austin FC vs Real Salt Lake – 2-0 Austin Win!
Austin FC is one of the top teams in the MLS. We have them ranked 3rd in the league behind LAFC and the Philadelphia Union. They have too much talent for Real Salt Lake and should win the game comfortably.
Real Salt Lake is a solid team and is currently sitting in 6th place in the Western Conference. But you need to be better than solid to compete with Austin FC, especially at this time of the season.
Even though Austin has struggled in their recent matches, losing to Portland and Nashville, we expect them to play as they did against LAFC and crush Real Salt Lake. Austin FC should win this game comfortably. The most likely score lines are 2-0, 2-1 or 3-1.
Final Thoughts
If you follow our tips, you should have a very profitable September 14! Remember to do your own research and don't just blindly follow our tips. The games should be super exciting, so make sure you tune in live!