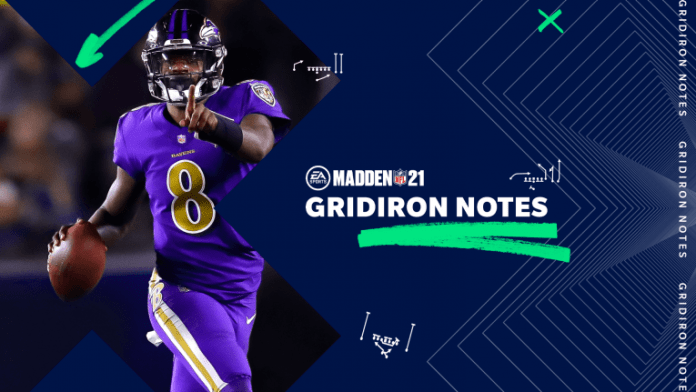 It's been very easy for EA Sports' Madden Championship Series to lure in major brands because of its close affinity with the NFL.
EA has named Snickers, Oakley, Campbell's, and Gillette as partners. Among all of them, Snickers is the only name that was there last year. Last year, the Candy Band was also joined by names like New Era and Bose. But one significant thing about the entire four names this year is that they've done some work in esports and gaming, and are also partners with the NFL. More sites are adding esports to their portfolio of betting markets. Even if betting on sports video games isn't your thing you are looking for something more laid back – AARP games are a great way to keep your mind active and have fun in the process.
The VP of Global Sports and Esports Marketing at Gillette, Greg Via, posited that their partnership with Madden and EA sports is a perfect blend of two deep marketing platforms for Gillette, the NFL and gaming, increasing their presence in both. He went further to say that they are excited about the success of the launch of Gillette Style Zone in Madden NFL 21, and they are also excited that through their sponsorship of Madden Championship Series, they are expanding their esports programs. The partnership according to him does not just entail an extension of Gillette's rich heritage in sports marketing, but also about their position as one of the first non-endemic brands in esports and gaming.
There is one key activity dedicated to the brand by each of the four brands. The Gillette style zone in the Yard which is a place where characters could be customized by players would be sponsored by Gillette. The top plays section named #SnickersTop5Plays would be sponsored by Snickers. There would be a tournament towards the end of the season that would be sponsored by Gillette, while the presentation of the Derwin James Vs. The World that would see James the Los Angeles Chargers star safety take on the NFL players in Madden, would be sponsored by Oakley.
While the health crisis lasted, EA sports shifted its strategy and focused primarily on entertainment, and through this, athletes were brought in to play competitions that are semi-serious.
Speaking further, Via posited that for some years, Gillette has been involved in esports, but they love the way EA approaches competitive gaming entertainment. For him, they are full of excitement about the partnership, especially because they will now own the Tuesday night with Madden, and because there are no live events in their calendar at the moment. A perfect example of how they can activate that with NFL players in Madden, King of the Hill, and MCS, is the Tuesday night content series.
Gillette and Snickers have engaged in a lot of esports activities among the four. Snickers has been involved in the NBA 2K League, RLCS, FlyQuest, and ELEAGUE. A lot of esports titles have been touched by Gillette, and they include FIFA, VALORANT, Dota 2, Overwatch and League of Legends. While a different role could be played by esports simulations in the esports sector, consumer packaged goods firms enjoy special benefits from them – and that entails having a strong root in reality.
Majority of the League of Legends characters grow beards, however, Gillette blends naturally with sports simulations, because players can enjoy the editing of human facial hair, and not that of a wizard of many centuries.
Via told Esports Insider that it is a very natural fit and huge asset to them to have the chance to combine their commitment to the NFL with their pioneer video game. He went ahead to say that behind the avatars, you will get real players with very solid creativity and personal style. At the Gillette style zone that lies around the Yard, players have the chance to incorporate unique things into the game by being able to customize their avatars. They are excited to bring both worlds together and advise their players to explore their personal style while playing and in their daily lives.
This is one very essential year for Madden. There were widespread calls for the spread of EA across social media to be dropped after complaints of bugs in Madden 21 were made by players. The way it stands, there is a user score of 0.0/10 on Meta-Critic by Madden. The clear thing is that it was done to send a message, but the score of 63/100 from critics is not much different from professionals.
For the game to kick start really as an esport, it has to function properly. For Gillette which is a firm that is hugely involved in the NFL and gaming, Madden is sitting at the cross section very nicely. However, the road to the upcoming esports season is already bumpy.