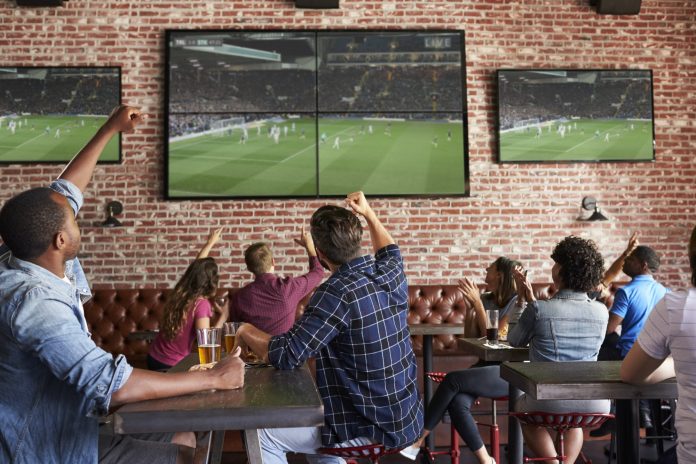 There are tons of awesome reasons that people go to bars. Whether you're looking to let loose, socialize, enjoy live music, or meet new and interesting people, heading to a bar is an awesome choice. A sports betting bar is especially great because you can place bets on your favorite events and cash out quickly.
Read on to learn some ways that you can enjoy yourself at your local betting bar today.
Choose the Right Venue
The specific bar you hang out at will greatly define your experience. They all have different ambiances, and some are going to be more comfortable for you than others. Some people want quieter bars with dim lighting while others think that every night out should feature loud music and multiple TVs.
A "sports betting bar" is a type of venue in itself. However, do some research and figure out which locations will give you the experience you want.
This is important even beyond ambiance. Different bars attract various types of people. If you're a football fan, a sports bar that regularly shows NBA basketball games won't give you the same experience as a football bar will.
If you like multiple sports and want to dabble in betting on all of them, a bar with multiple areas is a great choice. Some bigger bars have special rooms for those who want to watch certain events or listen to live music.
Choosing the right bar will let you interact with like-minded individuals.
Hitting the Bar Solo
Many people tend to hit up bars with their friends, which is an awesome way to have a legendary night. Choose venues that have a lot of social activities like billiards, darts, and other games. Live music to sing along to is also always a plus.
But if you want to go out and your friends aren't in the mood, you can still have a great time at a sports betting bar! There's nothing embarrassing about trying to give yourself a nice night out.
Order a drink, loosen up, and strike up a conversation with the people sitting near you. A sports betting bar is generally full of sports enthusiasts, so you already have something in common with the people you're with. This gives you something to talk about and break the ice.
Sports Gambling
Whether you're with friends or flying solo, sports gambling in bars is always fun.
A sports betting bar is designed as a retail betting venue. You can give the professionals working there money and get a payout when certain teams win.
You can also make props bets on players, smaller bets on touchdowns and home runs, and specific bets on what the scores will look like. There are lots of options. The ball's in your court.
This requires live betting, where you watch the sporting event in real-time and make bets based on what you see happening. This is a great way to interact with the teams you love. It also gets the adrenaline pumping so you can authentically and excitedly interact with those around you.
To begin, watch the game for a few minutes. Whip out your phone and browse both team's previous records if you don't know them already. Read about how well the players are doing, whether anyone's out with injuries, and who has home advantage.
This information can all be used to place your first bet.
Start small. Put $10-20 down on a smaller bet (such as who will score the next NFL  touchdown or who will get more points in a single baseball inning). Once you get a feel for how the sports betting bar works, you can start placing bigger bets.
Creating a Winning Streak
If you want to make more money on your night out, you can also prepare to place bets ahead of time. Research sports betting basics so you know all the terms, tips, and tricks.
Look at online sportsbooks and assess the odds for the events that you know the bar offers betting on. Then, assess the lines that online bookies have created to ensure that everything is consistent with your findings.
Look into your budget. Decide exactly how much you want to put down on every event. Make sure that you leave some wiggle room since real-time live betting provides opportunities for unanticipated winnings.
Getting a little extra cash at the beginning of the night helps you get into the sports betting groove. You'll feel more confident and can place increasingly better-informed bets. Just make sure that you stick to a budget – after all, you still want money for drinks and food.
Go Back to the Same Location
So you had an awesome night of betting and socializing. What now? Well, for starters, it's time to go back to that same bar again later.
Of course, this is only true if you had a good time. You don't want to repeat a bad experience. But if you enjoyed yourself, you'll already have a rapport with bartenders, bet-takers, and other people who frequent the bar.
This means that you'll have an easier time acclimating to your surroundings. Seeing the same people over and over also may mean striking up strong friendships!
Being in a comfortable and familiar environment is a huge step toward having a good time. Plus, you'll understand exactly how the process of placing bets there works. You won't need to worry about unfamiliar interactions, and you'll know that you can completely trust the employees there to cash out fast.
Have Fun at a Sports Betting Bar
While many people think there are strict codes of conduct for having fun at a sports betting bar, there are tons of ways to have a good time. Whether you're with friends, on a date, or flying solo, you can track betting odds and create an unforgettable winning streak.
UltimateCapper is excited to send odds and projections for upcoming games directly to your inbox. Sign up for our Daily Free Picks newsletter to get the best sports betting news and predictions before heading to your favorite sports bar.