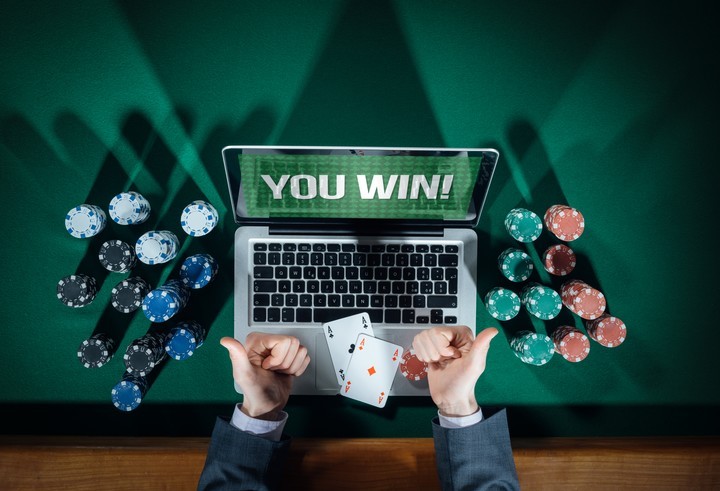 Not so long ago, the online gambling industry was a small segment in the larger land-based casino industry. Today, online gambling earns more revenue than Facebook. Gamers spend more money gambling online than Hollywood earns in its blockbuster movies.
The huge revenues can be attributed to a lot of things. The most important reason is the industry's aggressive investments in anything believed to help attract more players. Here are some of these things that have helped online gambling become so competitive.
Increased Accessibility
Increased access to the Internet and the ever decreasing prices of smart devices have played a big role in expanding the online gambling market. When the industry started in the mid-1990s, less than 10 million people played casino games online. There were many reasons for it but the lack of access to online casino games hindered many interested gamers from playing.
As computers became cheaper and having stable access became commonplace, the number of online gamblers increased. Today, hundreds of millions of people around the world have played an online casino game at least once.
Irrespective of whether online gambling is legalized or not, there are players in all countries worldwide. Take the US, for example, where online gambling is limited to a few states. More than $90 billion is spent betting on American football illegally every year.
With more countries legalizing the industry every year, billions of people will have access to casino games in the next decade. That will force developers to make more games, spur competition and lead to better games.
Affordability
As the Internet became cheaper, so did the costs of playing gambling games. Even of more importance, launching online casinos and games became affordable to small developers. Compared to the early 2000s, the minimum deposit on most online casinos is $10. Twenty years ago, the best casino sites accepted you only if you could deposit $50 or more.
For developers and casino site owners, there has never been a better time to invest in the online gambling industry. Someone with basic knowledge of how to build a slot could build her game in one day. A good table game may be costlier but there are thousands of them online.
Starting an online casino costs you about 100,000 dollars in license fees and marketing. Leasing games can be expensive or cheap depending on which developers you reach out to. Companies like NetEnt charge up to $250,000 for a package software with over 400 games. You can acquire fewer games with $100,000 or opt for cheaper developers.
Most players prefer games from popular developers, so prepare at least $500,000 as capital. Keep in mind some developers demand prove you have money to payout players in your casino.
While these costs look exorbitant, they are much lower than what investors paid in the 2000s. Again, casinos are highly profitable when properly marketed. The upfront costs can be recovered within the first year of business.
Technological Advancements
Online casinos' creative and ever-changing marketing tactics aren't the only reasons why the industry keeps expanding. Technology is as important to the industry's growth as anything else. Without better graphics and advancements in programming knowledge, the casino bonuses players are always finding wouldn't be as effective.
In addition to the technical aspects, technology has been crucial in the promotion of online gambling. Think of social media and how it helps casino sites promote its services. Almost every company has a twitter and Facebook page where they advertise their games and bonuses.
Financial management, new payment methods, and new age communication channels all help companies offer better services. Technology has also helped lower the costs of operations, allowing gambling sites to offer better payouts.
Fair Games and High Payouts
People flood new online casinos 2019 only because they make money from gambling. If slots and Baccarat were hard to play and winning was impossible, no one would care about bonuses.
In fact, the online gambling industry would probably have already died if no one was allowed to win. By contrast, at least 10 people have won more than $5 million each through progressive jackpots. Millions of players win hundreds of dollars monthly while many more players win smaller amounts.
Surprisingly, players stressing on playing provably fair games didn't become popular until in the late 2010s. Before then, people only complained about unfair games but would still play in the same casino sites. These days, no one dares to play in casino sites that can't prove their games are fair.
In addition to fairness, the payout rate is a big contributor to a casino's success these days. Players everywhere are advised to avoid gambling sites with payout rates of less than 80%. As such, casinos are always promoting their services based on payouts, with some paying as much as 98% of money gambled.
Better Games
Good games have been available since the online gambling industry was started. However, there were not many and they didn't satisfy all players. With time, more developers acquired licenses and helped diversify the industry.
Thanks to technological advancements and the ever-expanding gambling market, developers invested heavily to make a lot of great games. From AR-centered games to live dealers, developers have been improving their game with each year that passes by.
Of course, not every game has been a success but there are more games than ever before. Everyone who loves casino sites can find a game they like on different platforms. If the games are really good, most players come back. This helps build loyalty for casino sites while popularizing newer games.
To Conclude
The online gambling industry has been growing since it was launched. Despite all the bad press, it receives some time, Internet-based casinos are ever expanding. The increased access to the Internet and computers is to thank for part of the growth. The fact that gambling sites are also accessible on mobile devices is another reason.
Technological advancements, developers making better and more diverse games have also helped attract players worldwide. As technology improves and more countries legalize online gambling, the industry may soon become a top 10 industry in the online sector.