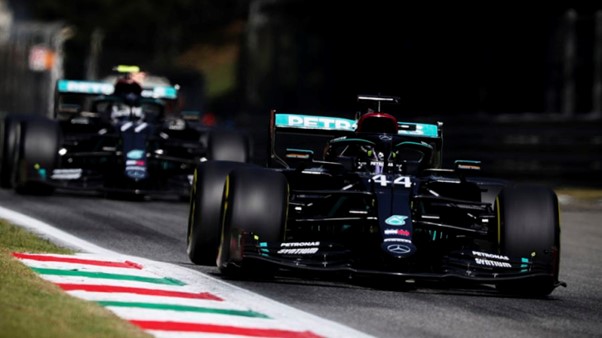 It has been an incredibly exciting season for F1 fans after a few stale years with Mercedes dominance, and it has remained exciting all the way through with some frustrating 1-lappers in the wet at Belgium, and some big crashes as seen at Silverstone. As the sport continues to gain traction in newer territories such as the US with the growing F1 presence and online platforms like those found at sinlicencia.org showing more options in games of chance and wagering for F1 too, the fanbase continues to grow, and what a year for it too as Hamilton and Verstappen head into the final as head-to-head tied on points rivals.
Red Bull and Max Verstappen were able to carve out a bit of a lead earlier in the year with some performance issues with Mercedes not really measuring up to where it should be after the opening races and some brave driving from Verstappen too – as the season came through the mid-point however it seem the Red Bull performance, although still very strong, would drop off and into these final few races of the season hasn't really had the same answer for the power that the Mercedes have been putting out.
Hamilton has stayed more or less as consistent as always, a bit of a blip mid-way through the season may have shown the seven-time WDC become discouraged with a car that wasn't performing how it had been, but his form has certainly returned in the back half of the year and with a super-powered engine in Brazil that will be used for Abu Dhabi too, it should be quite a pleasant race around the Yas Marina circuit which has typically favoured the Mercedes in the past too, with pundits also suggesting the silver arrows will have the clear advantage going into the final race of the season.
Fans will be hoping that both the race director and the stewards give some clear instruction however, the last few races haven't led to the cleanest of races with both frontrunners pulling out of all of the stops to ensure they're able to cinch the win, and nipping that in the bud and threatening points deductions for repeat offenses could help ensure racing is kept as clean as possible – the last thing fans want at this point is something similar to Prost v Senna in the 1990 race that saw both front runners wreck into the first corner.
With 2022 set to feature some closer racing and more competitive cars in the midfield, there's only more excitement to come with the sport growing as quickly as it is and lending itself to some very exciting title battles yet to come in the future.