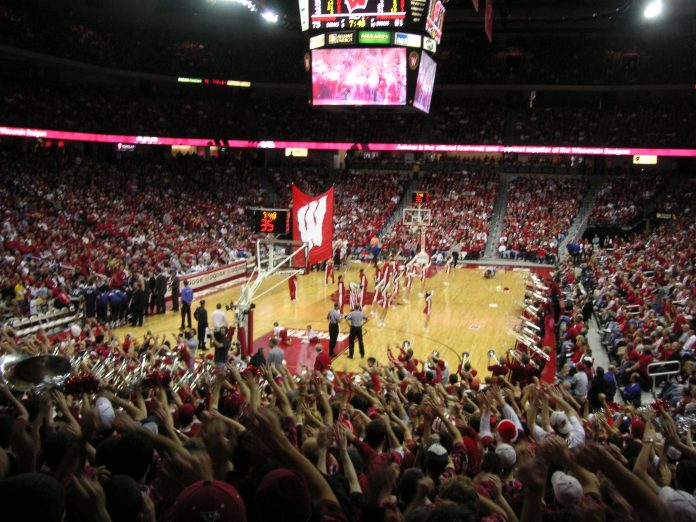 Indiana (7-1) at Wisconsin (7-1)
When: Wednesday, December 8th 2021
Where: Kohl Center,
Madison, WI
Time: 7:00 ET | TV: BTN
Opening Odds: Wisconsin -3/132
Open an Account at Bovada Sportsbook to get up to a $750 Deposit Bonus!
The Big Ten portion of the Indiana Hoosiers' schedule has already begun but the Wisconsin Badgers will finally get a taste of conference play on Wednesday. Indiana visits Wisconsin at the Kohl Center in a meeting of a pair of 7-1 teams looking to build their resumes. The Hoosiers had some trouble in their conference opener on Saturday against Nebraska and had to overcome an early 10-point deficit at home to win 68-55. Indiana's only loss this season happens to be the only time they stepped out of Bloomington – a 112-110 double overtime setback at Syracuse on Nov. 30 in the ACC/Big Ten challenge. Indiana committed 15 turnovers against Nebraska, but got 26 points from its bench, including 13 from Tamar Bates.
Wisconsin's 7-1 start is a bit surprising, as they were predicted to be a middle-of-the-pack squad in the Big Ten. The Badgers have defeated three previously undefeated teams including a 65-63 over then-12th ranked Houston in the Maui Invitational in Las Vegas. They also won their ACC/Big Ten Challenge game at Georgia Tech before beating up in-state rival Marquette 89-76. The Badgers have won five straight since a 63-58 home loss to Providence, in which leading scorer and Wisconsin native Johnny Davis did not play. The Badgers have won an amazing 18 consecutive games at the Kohl Center against the Hoosiers, including 80-73 last season in double overtime. The underdog has covered four straight in this series.



15 turnovers is a lot against Nebraska, but it still showed an improvement from the 26 giveaways they had in the loss at Syracuse. Trayce Jackson-Davis led three players in double-figures against the Cornhuskers and leads Indiana with 21.0 points and 8.6 rebounds per game. He had 23 points and 12 boards in the loss at Wisconsin last season. Guard Xavier Johnson averages 10.4 points and has a team-best 32 assists. Forward Race Thompson averages 10.0 points and 8.9 rebounds. The Hoosiers shoot almost 50% from the floor but their competition so far this season has been less-than stellar. Indiana will return home to host Merrimack on Sunday.
Wisconsin shot a sizzling 70.4% in the second half in the win over Marquette on Saturday, but the team shoots just 41.4% on the season and 31.7% from beyond the arc. Davis is back in the lineup and had 25 points on Saturday while shooting 9-of-14 from the floor. Davis, the sixth man last season, is the Badgers' leading scorer (20.1 points), rebounder (5.6) and assists (2.4). He also poured in a career-best 30 in the win over Houston in the Maui semifinals. Senior guard Brad Davison averages 15.9 points and is 20-for-59 from 3-point range. Center Steven Crowl averages 9.4 points and 5.3 rebounds, while forward Tyler Wahl averages 8.8 points and has a team-high 12 blocks. The Badgers are holding opponents to just 59.1 points per game and 39.3 percent shooting.
Indiana really hasn't been tested so far and this is only their second game away from home. They didn't even play in any neutral site holiday tournaments, which teams use to prepare for an upcoming conference slate. The Badgers on the other hand, have been tested and have passed them all but one. Wisconsin doesn't turn the ball over and that could be the difference in this one.
Pick: Wisconsin -3.5
More College Hoops Free Picks