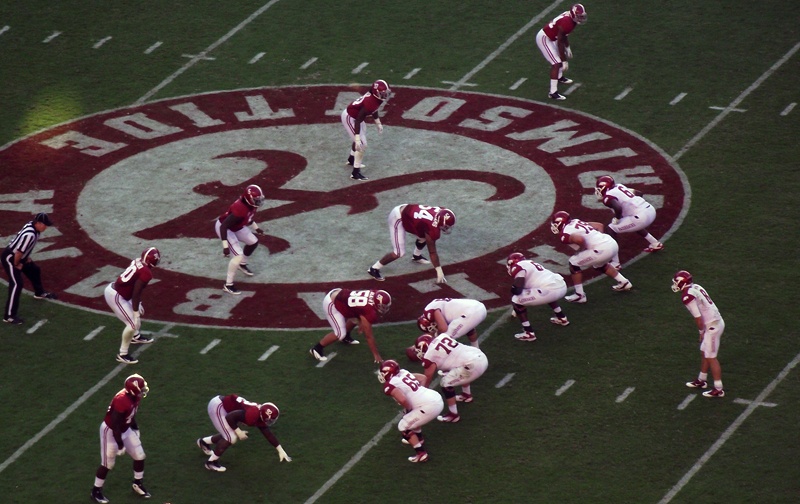 Alabama rolls into week 2 after beating the #3 team in the nation, 24-7. Florida State is a solid football team and most definitely a top 10. How the Seminoles fare the rest of the way is questionable with the loss of Deondre Francoise.
Football Betting at Americas Bookie –  Win $5000 NFL Last Man Standing Contest
You do realize that there are other ways to bet on a football game, right? Totals, teasers, reverse action, you can buy points, as well as many other great alternatives to the spread. Check out your favorite sportsbook for the many options they offer.
To the weekend gambler, +43.5 spread looks like a gift.
What do a lot of betters tend to think?
Let's face the facts, not everybody can be a sharp player. Sharp players are wise to spreads because they spend countless, untold hours studying college football. They learn the trends, they find out who plays well on turf, on grass, on the road, at home, at night, who plays well in the early games, the late games and all the many gambling trends. Such as the last 25 games against the spread, against the total and much, much more. Most average everyday folks, have nowhere near the time needed to learn all this information.
What do they do?
A lot of them wing it! They bet on a gut feeling or what their girlfriend or wife thinks or they listen to the talking heads on the networks. Folks, this is a mistake, a big one. Betting like this will take you to the poor house quickly. You can't just wing it, you can't fly by the seat of your pants and expect great results. Oh, you may get lucky from time to time, for sure this happens, but eventually, your luck will run out.
To a weekend gambler or a non-prepared gambler, the +43.5 looks great. This is a number that jumps off the board and says bet it. Sometimes this strategy works, a lot of times it simply doesn't work.
I don't have time to research but I want to win. What should I do?
if you are like most people, then you don't have time to do all the research needed to make an informed bet. You need someone to help you. Check out the many services available online. There are several services that provide picks from professionals, professional sports handicappers that study the trends, the games and they do extremely well, week in and week out. Check them out before laying down your hard-earned green this year. It will be well worth your time.
Fresno/Alabama
Alabama is by far the better team. Fresno has no chance whatsoever to win, let alone keep it close. Fresno has a good quarterback and more than 9 starters returning this year. They have a solid defensive unit and a great head coach that comes from Cal.
It's still not enough to keep it even kind of close! Fresno may as well be playing the Patriots! This is going to be Ugly and it will get ugly fast with Alabama not looking back. Alabama will not take names; there will be no checking the naughty and nice list. They will step on Fresno's neck and turn the lights out.
Pick: Fresno/Alabama Over 54
Be sure to check out your favorite sports book or pay per head service for the latest lines. Lines change as the money moves. A good rule to live by is; get your bets in early. As in-early in the week. Your sportsbook will have most of the college lines up before Monday. Check it out, have fun and win a boat load of money! That's why you play.