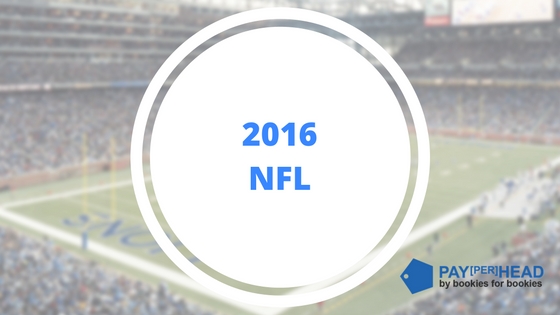 The NFL betting season is well known as a gold mine for online bookies.
But how do you make sure that you're getting your piece of the pay per head profit pie?
The simple answer is preparation. The most successful online bookies are also the most knowledgeable; they understand that there are more factors to betting a game than just the odds.
This free ultimate NFL betting guide from PayPerHead.com has all of the information for the 2016 – 2017 season that online bookies need to succeed:
Full regular season schedule
Last year's insights and lessons learned
2016 – 2017 rankings, odds, and predictions
Ideas for promotions to grow your player list
Checklists for selecting your pay per head platform
How coaches affect your lines
How stadiums change the outcome
Get your free download of this ultimate NFL betting guide right here.
Or keep reading for your sneak peak!
Why Become a Bookie During NFL Football Season?
The American Gaming Association estimated that $95 billion was gambled on NFL football alone, not including NCAA betting, throughout the 2015 season.
Last season's Super Bowl alone produced an amazing $4 billion in wagers. It goes without saying that regular season NFL kick-off is the best time of year to set-up your book and kick it off with a bang!
Here are just a few more reasons that September is the perfect time to get started or to move your existing business over to PayPerHead.com:
In the United States, football (both college and pro) is a player's favourite sport to watch.
Players enjoy football season as it has many different ways to place bets, because every play has the potential to greatly affect a wager, and because players can watch nearly every game on television.
August and September are the months when your list of players will grow and bankroll will flatten.
At this time of the year, being a professional, courteous, and intelligent bookie will also make you a wealthy bookie.
The first 8 weeks of the NFL season have some of the strongest betting volumes of the football season, second only to late season and the playoffs. The reason is simple: in the first 8 weeks NFL teams are settling into coaching, roster and draft changes, there will be strong underdog starts (there always are) and bettors are always eager to have NFL back, it's fresh.
Want the full guide with practical NFL book management tips?
Get your copy right here for free.