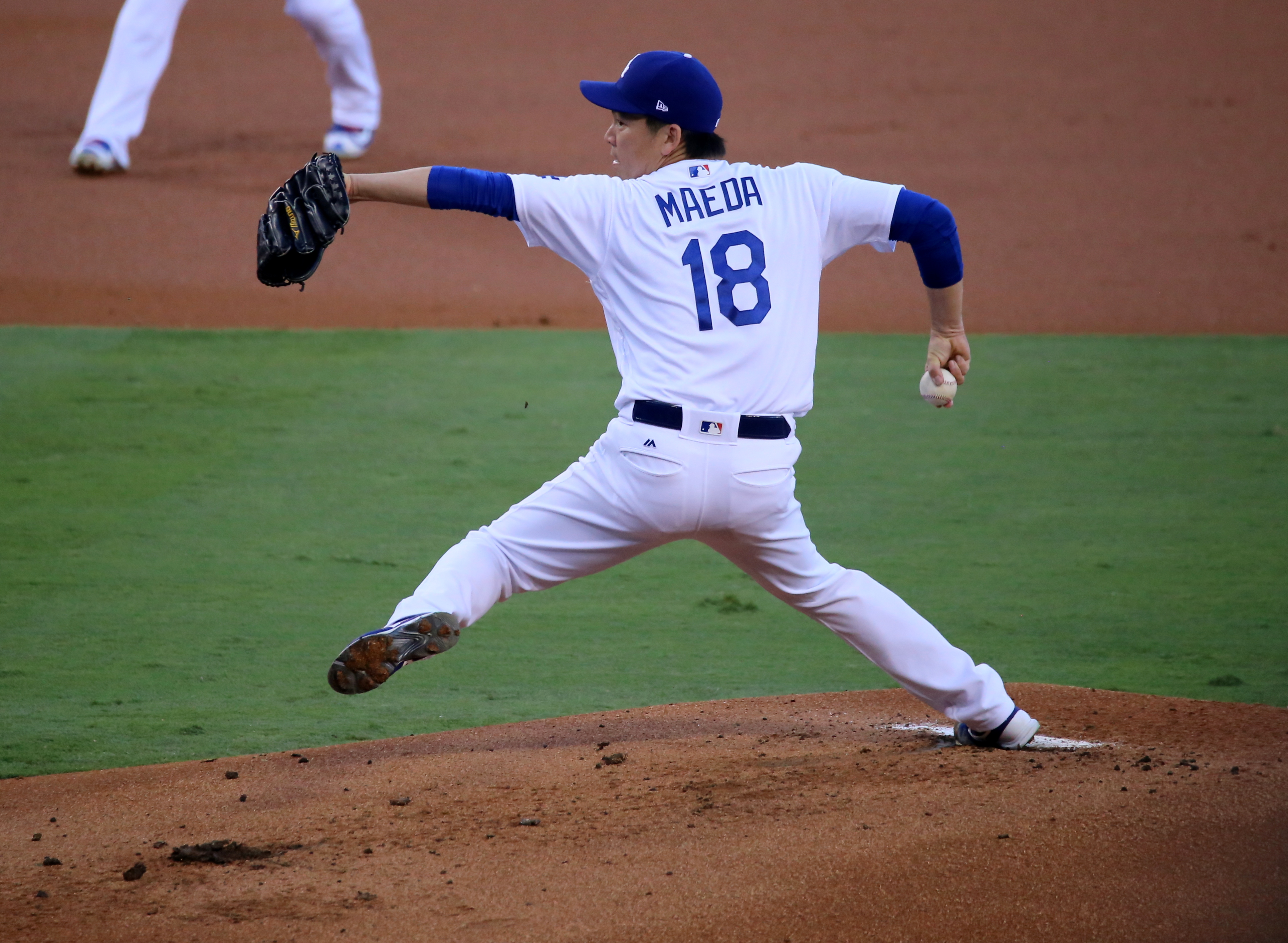 Coming off a 3 game sweep of the Atlanta Braves, the LA Dodgers (-143 money line, u7EV total, -1½+139 run line) will now play host to the struggling Washington Nationals (+132 money line, o7-120  total, +1½-159 run line) for a 4-game series that starts on Thursday with a 10:10pm EST game.
Get ready for the baseball season with the best bookie software online. Your players want the best betting experience; we have it all here for you, not only for sports betting but also Online Casino software, Horse Racing and Live Casino games. Request a Quote today to get started and enjoy a free-trial!
The Dodgers are expected to start with left-handed pitcher Rich Hill. Hill is recovering from a sprained knee and has yet to hit full stride this season.
The good news for Hill is that he has not had to play his best since the Dodgers have been putting up enough offense to get him through both of his starts so far this year. Also good for Hill is that the Nationals have been a disaster, having lost four of their last 5 games.
The Nationals will try their luck with left-hander Patrick Corbin; last year Corbin had four starts against the Dodgers as a member of the Diamondbacks. Through those games, he posted an impressive .77 ERA in 23 and 1/3 innings. Overall in his career, Corbin has had 18 starts against the Dodgers for which he has a 3.59 ERA and 93 strikeouts. However, in this past two appearances at the plate, Corbin has given up 9 earned runs.
To make matters worse, the Nationals have lost six consecutive series and sit near the bottom of the NL East with a 14-22 record, in front of only the Marlins, who are having a historically bad season so far. Plagued with injuries, the Nats are currently without Trea Turner, Ryan Zimmerman, Matt Adams, and Juan Soto. Soto has been their RBI leader this season with 22, including 6 home runs. He is currently suffering from back spasms and is on the 10-day IL.
To shore up their defense, the Nats have signed free-agent Gerardo Parra, who was recently released from the San Francisco Giants.
The Nats are coming off a three-game series against the Brewers in which they were swept. In their last 10 games, they have lost 8, including their last four. In those four games, they have lost by the combined score of 25-7.
The Dodgers meanwhile are on the complete other side of the spectrum; they sit atop the NL West division and are within reach of baseball's best record. They currently have the most wins of any Major League team (25) but are a few decimal points behind the Minnesota Twins in win percentage (.641 compared to Minnesota's .657).
The Dodgers' Cody Bellinger leads the NL in both batting average (.394) and RBI (38) while sitting in second place in home runs (14) behind Milwaukee's Christian Yelich.
Along with the rest of the Dodgers, they hold the NL's best run total with 214 and best slugging percentage at .462 as a club.
The Dodgers are 25-14 overall with a 15-4 home record but are 15-21 as the favorite. Washington meanwhile is 14-22 overall with a 7-4 record as the underdog.