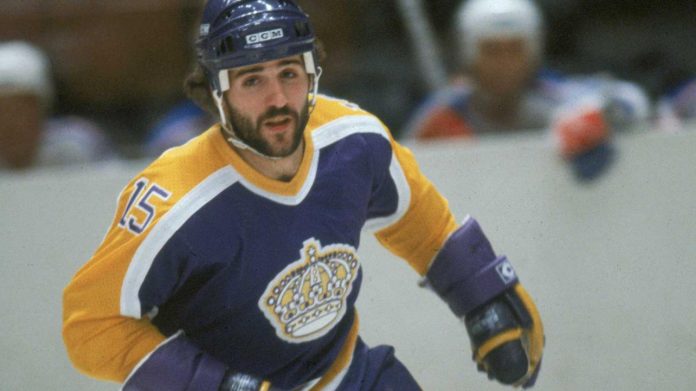 It only takes a second for a hockey player's life to transform completely. A new team comes with many significant life changes such as new teammates, city, house, as well as an entirely new culture. This is exactly what Daryl Evans had to go through when he was shifted from Toronto to Los Angeles King in 1980. Recently, Betway sat down with the former Los Angeles King star and had an interview. Keep reading to learn more!
An Eye-Opening Experience for LA Kings Star
Upon asking how he felt about this whole new shift, he said that shifting from the hockey hotbed of the world, Toronto, to LA, was a major eye-opening experience. It is not like he has never played any games in the US, but living there was quite different. In his native city, Toronto, hockey is doubtlessly a huge thing for everyone. 
Coming from such an environment to LA where people care more about basketball than hockey, not to forget the cultural shock he had; he mentioned that it was all about the Lakers, the Dodgers, and the Raiders at that time. Whereas hockey did not get as much attention as it did in Toronto. 
Although this big move was difficult for Evans at first, it brought a lot of opportunities for him as well. He played 105 games for the LA Kings over four seasons and showed great performance. Soon he became their radio color commentator, and it has been 23 years since he is doing this job. 
It Wasn't All Bad
Being in LA for the past 40 years, he has seen hockey's growth in the US up close.  He told in his interview that the country has embraced the game in the best way possible by taking it to another level. 
According to Evans, the key to growing is embracing new things rather than dwelling in the old ways. The US developed their own ways to coach the Canadians, much similar to the Russians. Although the numbers are still bigger in Canada, he added that the level is still quite great here. The growth of hockey in the US started when Wayne Gretzky arrived in 1998. By adding the Hollywood touch to the game, Gretzky got the attention it needed from different parts of the city. As a result, the level of hockey in LA was not so bad as compared to Toronto. 
How Hockey Revived in the LA
On the arrival of Gretzky, Evans wasn't part of the team. He left the NHL a year before. Still, he first-handed witnessed the impact of "The Great One," i.e., Gretzky in his new hometown. It was a moment of pride for him; despite being from another city, he was deeply pleased with LA's growth in hockey. 
Upon asking if he felt like he should have been the great one instead, he replied that he is happy to have Gretzky here and his contributions to the game. On the other hand, Evans had a chance to educate people about hockey, which was quite satisfying for him. 
Evans further appreciated Gretzky's efforts, saying that he was the greatest player ever to play hockey and a great person in his personal life. By comparing him to his idol, Gordie Howe, Evan added that Gretzky had a lot of similar traits and characteristics. 
Also, Evans himself has played hockey and baseball against Gretzky many times, and they have been friends since childhood. Evan mentioned the Miracle on Manchester game where they both played in opposite teams. This game was the biggest comeback in NHL history. Evan was lucky to score the winning goal by beating Gretzky's Edmonton Oilers from 5-0. He defined it as "an incredible moment," and scoring against a strong team and even stronger player, Wayne Gretzky, "magnifies it much more." He further talked about the game and how Gretzky's team ways way ahead in points. 
Ending Notes
This win was definitely the biggest achievement for their whole team. However, for Evans, the actual achievement was something else he talked about at the end of the interview. It was when he played with his native city's team, Toronto Maple Leafs. From entering the locker room to wearing the uniform, every moment was filled with many emotions for Evans, despite playing only two games for his hometown club. These were the kind of games that he will forever cherish and love. 
It is safe to say that listening to Evan's journey was quite an emotional ride! To learn more life-changing journeys of the biggest players, visit Betway's NHL betting page!