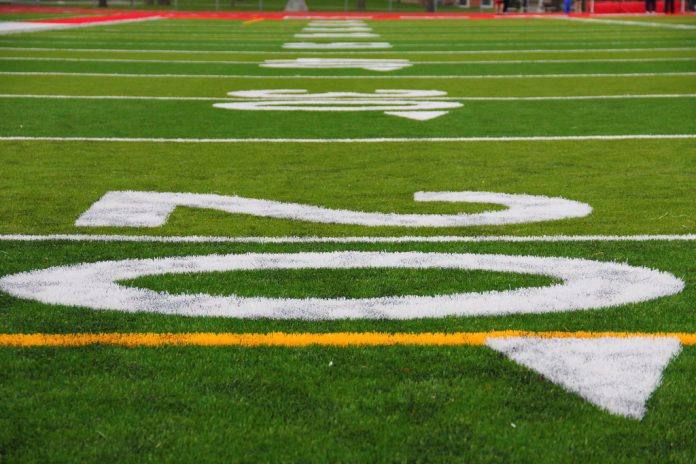 I elected not to include Thursday night's South Carolina–Mississippi game in this week's column, mostly because I wasn't going to get the column done in time but also because I was totally unsure about what to expect with either team. As it turns out, I would have gotten the game right with the spread but wrong with the pick, so it would have been a 50-50 proposal. What it does, however, is throw an even bigger curve into the always tough SEC. Georgia already owns a win over SC, so Spurrier's club couldn't afford another loss if they wanted to contend for the East crown. On the flip side, Ole Miss is still a good ball club, and you heard it here first – they will beat either Alabama or LSU. If the team they beat then turns around and beats the other, then we're heading for a potential three-way tie of one-loss teams – and that's not taking into account any of the cross-division games. Basically, I find it hard to see any team other than Florida running the table in that conference, meaning the door could close rather quickly on the chances of an SEC team playing for a national championship.



Consider this: Michigan, Penn State, and Ohio State all have to play each other. If Michigan or Penn State win out, that gives either team two pretty good wins and could – to the dismay of pretty much everyone – put a Big 10 team in the title game. Likewise for Cincinnati in the Big East. If California is able to knock off USC next weekend and go undefeated in the Pac 10, they will, without any doubt, play for the national championship over ANY 1-loss team in the country. But if USC beats Cal and Notre Dame and Ohio State wins the Big 10, would that be enough to get THEM in as a 1-loss team? There's also those pesky Longhorns, who still have a tough game with Oklahoma. Imagine if they lose that game – then what? Then there's the issue of the ACC, which suddenly has a possible contender in the once-left-for-dead Miami Hurricanes. And we're still not discounting potential BCS busters Boise State, TCU, and Houston. Hang on to your seats, folks – conference play is here and we're just getting started.
Also, going to try to do a little better against the spread this week. I went 4-1 straight up but only 1-4 versus the line, so here's hoping for a better week.
1. Arkansas @ #3 Alabama
Saturday, 3:30pm (CBS)
Nick Saban begins his second season of conference play with the Crimson Tide with one of the two bottom-feeders in the SEC West. The parents of the local high school kids might not have liked Houston Nutt, but this program hasn't been nearly the same since the practically forced him out, even after tearing up the SEC with the tandem of Felix Jones and Darren McFadden. The consensus is that Alabama is the one program that has the ability to knock off Florida in the SEC, and the two teams don't meet in the regular season. The problem for 'Bama is that the lack of Georgia or Florida on the schedule means they likely won't have enough of a resume to afford a loss and still make the national title game over an undefeated team like Cincinnati or Boise State, so this game is huge. Next week is a trip to Kentucky before a difficult four game stretch for the Tide (@ Ole Miss, vs. South Carolina, vs. Tennessee, @ LSU) so getting off to a 2-0 start is critical. For Arkansas, there's only one word here – survive.
Line: Alabama by 17.5
Pick: Alabama 38, Arkansas 13
2. #6 California @ Oregon
Saturday, 3:30pm (ABC)
This is a tough back-to-back portion of the schedule for Cal. They travel to an Oregon team that recovered from their tough, opening season loss to Boise State by ending the nation's longest winning streak last week against Utah. The Ducks appear to have overcome the loss of LeGarrette Blount and the now-infamous "punch," which could be bad news for the Bears. The only problem for Oregon is that they did not face the likes of Jahvad Best against Boise State, Purdue, or the Utes. Cal is actually favored in this one, and if the Bears can run the ball, control the line of scrimmage, and score consistently, they should be able to win in a difficult environment. Eugene will be ready, though – I said last week that Utah wouldn't be ready, and they came out flat. How will Cal respond?
Line: California by 5.5
Pick: California 35, Oregon 27



3. #9 Miami FL @ #11 Virginia Tech
Saturday, 3:30pm (ABC)
The revival of the Miami Hurricanes might be a bit overplayed, but there's no doubting the success they have had against two pretty good teams in Florida State and Georgia Tech. Now, though, the 'Canes will find out what they're really all about. First, a trip this week to Lane Stadium to face the Hokies, followed by a home date against the national runner-ups from a year ago in Oklahoma. What a way to start the season, with four ranked teams – three conference foes and a top 5, title contending team with the returning Heisman winner. Ouch. They did catch some breaks, however, not having to play in Blacksburg at night (Thursday especially) and possibly getting the Sooners without Bradford. Now they just need Jacory Harris to continue playing beyond expectations and they could wind up in the top 5 after next weekend. I'm also still not buying into the hype around Tyrod Taylor – sure, he can run, but 30-63 passing isn't a high enough percentage to beat top-tier programs. The question now is whether Miami is ready for the top-tier label.
Line: Miami by 3
Pick: Miami 28, Virginia Tech 22
4. #15 TCU @ Clemson
Saturday, 3:30pm (ESPN360)
After last weekend, the Mountain West is left with the Texas Christian University Horned Frogs as the lone chance at earning a BCS berth. With BYU getting creamed at home by Florida State and Utah losing in Eugene, it's now up to TCU, as this is their last real chance at a marquee victory over a BCS opponent. The game means much less to Clemson, which is usually a recipe for disaster when facing a program with a lot more on the line. The Tigers are still trying to rid themselves of the "underachiever" label that they have developed over the last few years, and this could be a chance to do just that. After Florida State earned some national respect back for the ACC with last week's performance, will the Tigers be able to continue the trend and make teams like USC, Ohio State, and Georgia happy, or will TCU earn the win that could possibly land them in a BCS bowl?
Line: Clemson by 2.5
Pick: TCU 31, Clemson 30
5. Iowa @ #5 Penn State
Saturday, 8:00pm (ABC)
Sure, the Nittany Lions have struggled against Big 10 power Ohio State over the years, to say nothing of the misery they finally ended by knocking off the Michigan Wolverines in Happy Valley last year, but the proverbial thorn in the side of Penn State coach Joe Paterno the last few seasons has been Kirk Ferentz and the Iowa Hawkeyes. Including last year's last-second 24-23 win at home that knocked Penn State out of the national championship debate, Iowa has now won four of the last five meetings between the two schools – and who can forget that 6-4 thriller back in 2004? With trips to Michigan and Michigan State on the docket – along with a home date against Ohio State – Penn State certainly needs this win to not only stay in the national title discussion, but also to remain in contention for the Big 10. The downside for Paterno and Co. is the lack of anything in nonconference – Temple, Syracuse, Eastern Illinois, and Akron – so they don't just need to win, they need to win big if they expect to beat out Oklahoma, USC, the SEC championship game loser, and others who might finish with just one loss.
Line: Penn State by 9.5
Pick: Penn State 20, Iowa 17
LAST WEEK
Straight Up: 4-1
Versus Line: 1-4
More College Football Free Picks
OVERALL
Straight Up: 11-4
Versus Line: 8-7