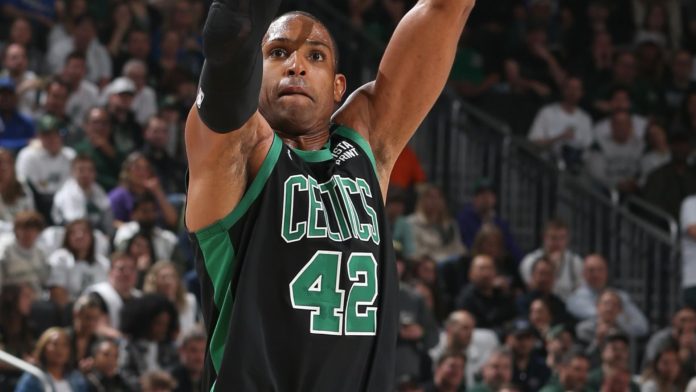 Boston (2-2) at Miami (2-2)
When: Wednesday, May 25th 2022
Where: FTX Arena,
Miami, FL
Time: 8:30 ET | TV: ESPN
Opening Odds: Boston -1/203
These NBA Playoffs are turning into a snooze-fest with all the blowouts, making this postseason one of the most unwatchable in recent memory. It's not just one team in each series that's blowing the other out. It's one team one night, and the opposing team another night. The Boston Celtics bounced from a Game 3 defeat to completely annihilate the Miami Heat 102-82 and even their best-of-seven series up at two apiece. Coming into Tuesday's action, the winning margin in the last 17 postseason games going back to the conference semifinals, have been decided by almost 20 points a game. The Eastern Conference finals shifts back to Miami for Game 5 on Wednesday night with the Celtics a slight 1.5-point favorite.
Injuries have been a factor throughout this postseason and the Heat dearly missed Tyler Herro on Monday. The NBA Sixth Man of the Year sat out Game 4 with a groin injury and is questionable for Wednesday night. Herro is averaging 13.5 points a game this postseason after averaging 20.7 during the regular season. The Celtics played terrific defense on Monday despite not having the league's Defensive Player of the Year Marcus Smart (ankle) available. Smart and Robert Williams III (left knee soreness) are questionable for Game 5 in Miami. The Heat injury list includes Kyle Lowry (hamstring), Max Strus (hamstring), Gabe Vincent (hamstring) and P.J. Tucker (knee).
Jayson Tatum rebounded from a dreadful Game 3, where he went 3-of-14 from the field and finished with just 10 points. In Game 4's blowout win, Tatum scored 31 points and got the free throw line 16 times – making 14. For the series, he's averaging 24.3 points, 6.8 rebounds and 5.0 assists. For the entire postseason, Tatum has put up 27.2 points with 5.9 rebounds and 5.8 assists per contest. It wasn't a great night shooting for Boston on Monday despite winning by 20. The C's shot just 39.7 percent from the field, but outrebounded Miami 60-39 and outscored them 38-28 in the paint. Payton Prichard scored 14 points off the bench, while Grant Williams struggled to 1-of-8 shooting.



Jimmy Butler should have a bounce back game considering he's been much better at home this postseason. In seven home games, he's scored fewer than 21 points just once. He will have to be the man, especially if Herro can't go. Butler was held to six points in the Game 4 defeat, shooting 3-of-14 from the floor. He scored 41 points in Miami's series-opening victory, but had just 14 points combined over the two games at Boston on 6-of-22 shooting. Miami's starters were held to just 18 points in Game 4 with veteran Victor Oladipo leading the way off the bench with 23 points and six assists. The Heat got the foul line just 14 times and converted eight of them.
Boston's defense is too much for Miami right now and the Celtics are not afraid of the road. They won twice at Milwaukee and already have a win here in this series. I do think this will finally be a tight game, with Boston coming out on top.
Check out who Bobby Babowski has on his Free NBA Picks page for today.
Pick: Celtics -1.5