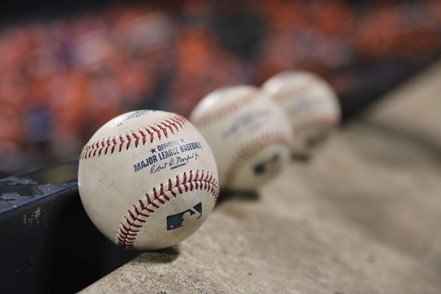 MLB run lines can be your best friend. When used properly.
Key Points
– Betting MLB run lines is one of many ways bettors can wager on baseball.
– There are certain situations where it makes sense to bet on MLB run lines instead of the moneyline.
What are MLB Run Lines
Baseball is America's pastime and it is also increasing in popularity among sports bettors. Virtually every day from April to the end of September, bettors can find action on 10 to 15 games per day.
Because baseball is usually low-scoring, bettors will wager on winners on the moneyline. Bettors can wager on the spread too. The point spread in baseball is known as the run line.
Since baseball scores are so low, the MLB run line is almost always set at 1.5. The favorite is indicated by -1.5 and must win by two or more runs for a bet to pay out. 
The underdog is indicated by +1.5 and a bettor wins when the underdog loses by one run or wins outright.
Knowing all this, how can bettors have success betting MLB run lines?
SPORTS BETTING 101: WHAT IS A STEAM PLAY
Better Price on Big Favorites
Smarter bettors will take a look at the run line in games where there is a big favorite. Let's say it's the Yankees playing the Tigers. New York is a heavy favorite.
New York Yankees -280 -1.5 (-150)
Detroit Tigers +250 +1.5 (+130)
The Yankees are a big favorite and a moneyline bettor would have to put out $280 to win $100. Now, if that same bettor really likes the Yankees, he can put out $150 to win $100 if he likes them to win by at least two runs. 
MLB bettors are encouraged to stay away from big favorites on the moneyline. Betting on them consistently will lead to a diminishing bankroll over time. Top baseball handicappers have a great feel for this thought process.
When you bet big favorites on the moneyline, you win small and you lose big. You can find some great savings by looking at the MLB run line instead.
Must Read > MLB Betting Strategies for 2022
Increased Payout With MLB Run Lines
Another situation where betting the run line makes sense is when you have a small favorite that you like to win by multiple runs. Take the same two teams – Detroit and New York – but because of certain factors – maybe the pitching matchup – the line looks like this.
New York Yankees -130 -1.5 (+150)
Detroit Tigers +120 +1.5 (-170)
The Yankees are still favored, but not by as much in the previous example. If you like the Yankees to win by at least two, here's where you can get a higher payout. 
Instead of wagering $130 to win $100, your $100 run line bet will pay you $150 when the Yankees beat the Tiger by at least two runs. 
It's a bet that makes sense. You are still wagering on the better team and you have the opportunity to drastically increase your return on investment. 
Betting MLB run lines is just one more way to enjoy wagering on baseball. When done properly, betting MLB run lines can also be very profitable for smarter bettors.