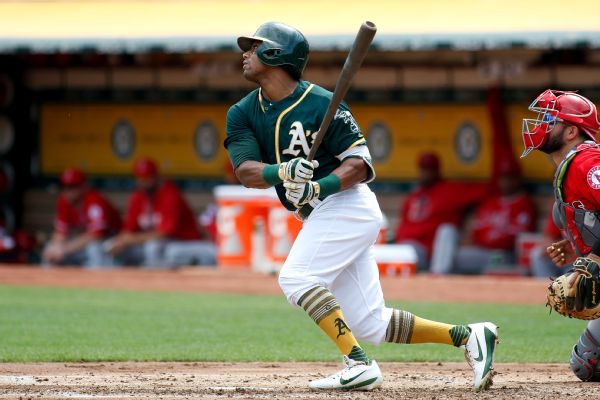 Tuesday night is a clash of AL West teams that are hoping to find a footing in the division. Seattle (21-23) is mired in a frustrating stretch in which they have only won three of their last fifteen games. The Athletics meanwhile sit at the bottom of the AL West standings, seven games behind the Mariners and 8.5 games behind division leader Houston.
This game is the second of a two-game series. The first game was a wild, extra-innings affair that saw the Mariners win after going scoreless for six innings. Center fielder Mitch Haniger homered in the first inning, but the Athletics kept Seattle off the board for the rest of the game until the 8th, when the Mariners tied it up and eventually won in the 10th.
Looking for the best online bookie software solutions with sports betting software, live casino software, and, racebook software, Pay Per Head Agents has the best software with the best customer support. Grow your business and let us handle all the action, sit back and relax and we'll do the hard work. Request a quote now!
Odds for the Game:
OAKLAND ATHLETICS     B ANDERSON     -116       o8½-130               -1½+140
SEATTLE MARINERS        M LEAKE              +106      u8½+110              +1½-160
Before that game, Seattle was coming off being swept in Boston. The Red Sox outscored the Mariners 34-8 over three games.
Oakland has not fared much better, especially on the road. They have lost 10 of their last 11 games and are 5-14 overall away from Oakland, tied for the worst road record in the American League. They lead the majors in blown saves.
For today's matchup, lefty Brett Anderson will start on the mound for Oakland, while right-hander Mike Leake starts for Seattle.
Anderson is 4-2 so far this season with 22 strikeouts and a 4.19 ERA. In each his last three starts, he has pitched six straight innings. Over his career, he is 8-4 against Seattle with a 2.19 ERA in 19 games, 18 of which were starts. Anderson's last appearance was a no-decision against Cincinnati last Wednesday.in which he gave up four runs and five hits over six innings. He also walked five batters, his worst total of the season.
Leake meanwhile has not had a win since April 6th. He is 1-2 with a 4.57 ERA against the A's. His last outing was against the Yankees, in which he allowed only one run and six hits over seven innings. Despite his excellent performance, the A's were not able to produce enough offense to get him the win.
One bright spot for Seattle is their home run total. The Mariners lead the league in home runs so far this season with a total of 80 homers, 44 of which have been hit by 4 players; Edwin Encarnacion and Jay Bruce both have 12 while Haniger and Daniel Vogelbach both have 10. All in all, 12 different batters have all hit home runs for the Mariners this season.
The Athletics have not been bad at the plate either; their 351 hits as a team has them ranked 9th in the league in that category. They also rank 7th in the league in getting walked.
Oakland is led by left fielder Khris Davis and shortstop Marcus Semien. Davis has 28 RBI and 12 homers, while Semien leads the team with a .274 batting average. Against Leake, Semien has a .294 average in 17 at-bats. Davis is a .182 in 22 at-bats against Leake.