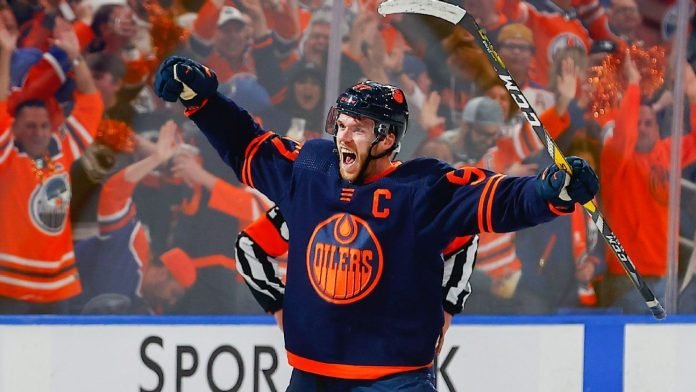 Are you ready to up your sports betting game and start winning big? Look no further than free sports picks.
These handy predictions can give you an edge when placing your bets, without costing you a dime. In this guide, we'll show you how to start using free sports picks effectively and boost your chances of success.
Even though betting on the Super Bowl is over this year, there are still plenty of sports where you can make big money. From evaluating picks to developing a winning betting system, we've got you covered. Keep reading to make the most of your betting skills.
Benefits of Using Free Sports Picks
Using free sports picks can be a valuable tool for anyone interested in sports betting. One of the biggest benefits is that they can help you make more informed betting decisions.
Professional handicappers and experts in the sports industry create these picks. Their choices are based on their in-depth knowledge and experience.
This means that they've already done plenty of research to identify favorable odds and outcomes. By using their picks, you can save time and effort while increasing your chances of winning.
Plus, free sports picks give you a chance to learn more about sports predictions. As you follow the picks, you may start to see patterns and trends that can inform your own betting decisions.
Another benefit of using free sports picks is that they are, well, free! Consider paying for a subscription service or purchasing picks individually. Using free sports picks allows you to experiment and try different sources without any financial commitment.
This can be a great way to get started with sports betting without risking a lot of money. It's ideal for gaining confidence in your decision-making skills, too. One in five Americans bet on sports, but you'll be the best prepared.
Evaluating the Quality
There are several factors to consider when evaluating free sports picks. First, consider the success rate of the picks. A high success rate can indicate that the picks are based on sound analysis and research.
Also, look for picks that align with your own betting strategy and goals. Don't just follow a free pick without checking to see if it makes sense to you.
Start by reviewing the information provided by the source of the picks. Look for details about the rationale behind each pick and any relevant statistics or trends.
You can also do your own research to confirm the accuracy of the picks. Try to identify any additional factors that may impact the outcome of the game.
This could include team performance and injuries. With those details in mind, look for any discrepancies between the picks and your own analysis.
Managing Your Bankroll
It's great that you're using free sports picks. While the picks can increase your chances of success, there is always the risk of losing money.
It's essential to have a solid bankroll management strategy. This is the best way to protect your funds and ensure long-term success.
One effective strategy for managing your bankroll is to limit the size of your bets. Rather than betting a large amount of money on a single game, break your bankroll into smaller units.
Then, bet a consistent amount on each game. This can help minimize losses over time.
Another important aspect of bankroll management is setting a budget. Determine how much money you are willing to spend on sports betting each week or month, and stick to that budget.
This can help you avoid overspending. You never want to lose more than you can afford.
Developing a Betting System
A betting system is a set of rules and guidelines that you follow when making your bets. It can help you make consistent and objective decisions. Doing so will minimize the impact of emotion on your betting decisions.
When creating a betting system, start by defining your goals and identifying the types of bets that align with those goals. Consider your preferred betting style, risk tolerance, and the types of sports and teams that you are most familiar with.
Once you have a system in place, track your bets and adjust your system as necessary. This can help you identify areas where your system may need improvement.
Avoiding Common Mistakes
One key common mistake is relying too heavily on free sports picks. This can be of particular danger if you're not conducting your own research.
While the picks can be a helpful tool, it's wise to supplement them with your own knowledge. Trust your gut just as much as you trust the free sports prediction.
Another mistake is chasing losses by increasing the size of your bets after a loss. This can quickly deplete your bankroll and lead to more losses. Instead, stick to your bankroll management strategy.
Finally, it's important to avoid betting on every game or sport. Rather, focus on the sports and teams that you're most familiar with. That way, you can use free sports picks as a tool to supplement your own analysis.
Promotions and Bonuses
Many sportsbooks offer promotions and bonuses. These can provide additional value to your sports betting experience. Still, be sure to understand the terms and conditions of these offers to take full advantage of them.
One common promotion is a sign-up bonus. This offers new customers a bonus when they create an account and make their first deposit.
Take care to understand the minimum deposit and wagering requirements. Doing your research can ensure you know what you're signing up for.
Get Your Free Sports Picks
Now that you've learned more about free sports picks, you're likely ready to take action. You deserve to make the most of your sports betting game, and we're here to help.
That's why we've put together today's best betting predictions for every sport that matters. Plus, we're the leading betting predictor that you need to keep up with. For that reason, sign up for our daily free picks newsletter now to never miss a big opportunity.