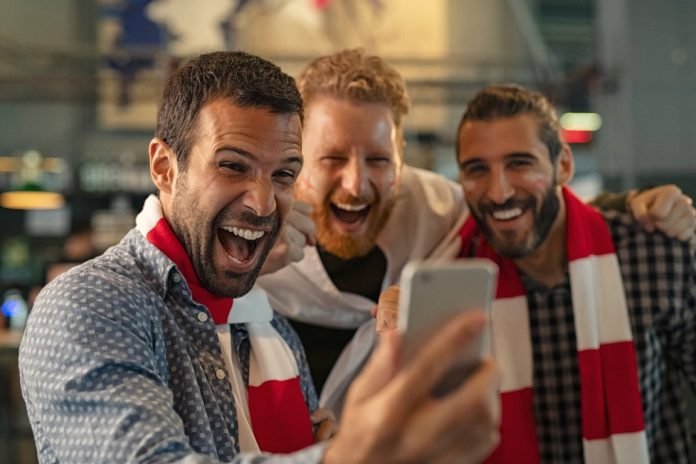 Sports betting. It is becoming a more and more popular phenomenon in the United States.
It's so popular that nearly 20% of the adult population in the country admits that they bet on sports.
For those of you that are new to this hobby, you may be looking for ways to get a competitive edge. Well, one thing you can do is find the best platform for online sports betting.
Where can you find the best sports betting pick sites? Here are five tips for finding this.
1. Consider the Odds
One of the first things you should do is look at the odds that typically come from certain sports betting platforms. There are some online sites that are known for having better odds than others.
Why is this important? The reason is that it can make it easier for you to make a profit as a sports bettor.
Let's use a moneyline bet as an example. For those of you that do not know, this is when you bet on a team or player to win a game or event outright.
The odds that you get for this determine how much money you can win if this team or player ends up winning what you are betting on.
If the New York Jets are an underdog against the Buffalo Bills, one website may offer you +175 odds to bet on them. Meanwhile, another sport may only offer you +150 odds for the same bet.
In this situation, you should go with the sportsbook that gives you +175 odds. This is because these odds represent how much money you win if you bet $100. So, one sportsbook will pay you $150 if you win this bet while the other one will pay you $175 for this same bet.
That means that in the long run, you will make more money if the sportsbook has consistent betting odds like this.
2. Consider the Sports and Leagues Available
The next thing you need to think about is what sports and what leagues are available to bet on certain platforms. One reason for this is that you may have a niche sport or league that is not popular enough to be available on every sports platform.
An example can be if you find a platform that does not have any betting available for women's soccer. Considering that their World Cup is about to begin, that may be a sport that you want to be able to bet on.
Then, there are random leagues across the world that may not be widely available for betting. This can happen in soccer leagues or basketball leagues across the world. The simple truth is that more popular leagues in mainstream countries are likely a bigger priority for sportsbooks.
Think about what you are going to bet the most on and make sure it is available before signing up for a sportsbook.
3. Research Welcome Offers
Something that a lot of sportsbooks tend to offer new bettors is an incentive to join their platform. This incentive is usually called a welcome offer.
That means that you get a bonus deal for being a new customer to that sportsbook. The normal offer is that you can get a deal on your first bet.
Let's say that you are getting ready to make your first bet on the platform. Then, a sportsbook tells you that you can get a free bet up to $1,000.
What they may do there is tell you that you can have a bet covered up to $1,000. So, if you place that bet and it ends up losing, the sportsbook will give you that money back in credits to use on that site. In other words, you would get a second chance to win your money back on the platform.
Make sure you do your research on sportsbooks available in your area to see if an offer like this is out there.
4. Look at the Payment Options
When it comes to sportsbooks, there are generally a few different payment methods that are accepted. These range from attaching a bank account to your card to accepting a debit card, credit card, PayPal, a wire transfer, and even cryptocurrency.
What you need to do is take a close look at each sportsbook's policy for payment methods. If you find that your preferred payment method is not available on this platform, perhaps you should look for another sportsbook.
5. Consider the Extra Services
Finally, take a look at any extra services that a sportsbook makes available.
For example, you could be concerned about the security measures that are in place with a sportsbook. You are giving out some personal information when using this, so it makes sense that you would want to take some proactive measures.
See what kind of hardware and software these sportsbooks use for security.
Then, see if there is any type of customer service options available if you have issues with the platform. The last thing you want is to lose out on money with no one to reach out to.
Find the Best Sports Betting Pick Sites
These are just five tips that you can use to find the best sports betting pick sites. Two things you will want to look up immediately are what sports leagues you can bet on and the odds available for those. Then, do some research on welcome offers as well as the payment options and extra features.
Do you want to know more? Click here to check out our sportsbook section.