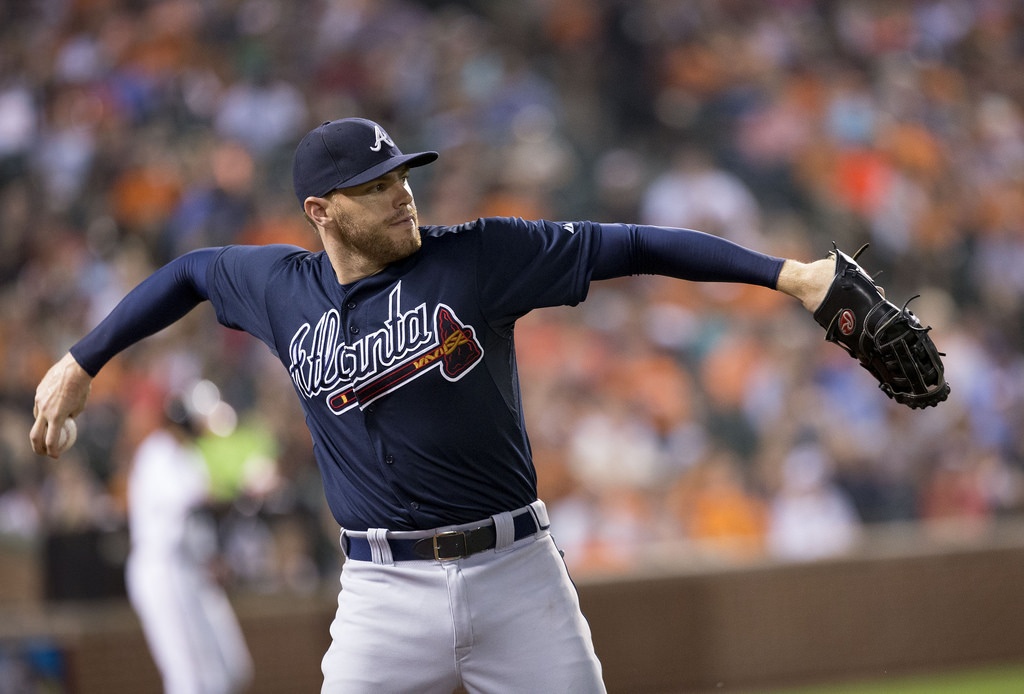 There are two teams standing, this is the fall classic, this is the World Series, 2021. The Atlanta Braves finally made it back after all these years. 1995 seems like decades ago, it was decades ago – and the player personnel was something to behold with names such as Maddux, Javy Lopez, Chipper Jones, Lemke, McGriff, Justice, and on and on that unstoppable lineup and rotation went.
Those Braves teams were awesome indeed, but that was then, this is now, and the Houston Astros will be hard to beat. They bring a fierce lineup, one that has been right here and one than knows exactly how to play in big games. Stop what you're doing and call the offshore bookmaker, it's not too late to snag a great deposit bonus. If you already have a great sports bookie – keep them but have another in your pocket for competing lines and odds.
Braves @ Astros
World Series Game 1
Minute Maid Park, Houston, TX
6: 09 CT FOX
Line: Hou -130/+120, RL -1.5, O/U 8
Charlie Morton Vs. Framber Valdez
The Astros find themselves in a familiar place after beating a very solid Red Sox team in six games. Both teams come into this series heavily depending on bullpen play. For us, that's an advantage for the Braves. It 's possible to get off the beaten path here. We are certainly not crowning the Braves because we realize that crazy good lineup Houston brings day In and day out is difficult to deal with. What we are saying is – don't sleep on this Braves team. These guys do all the big stuff, and they do all the little stuff as good or better than any team in the majors. All one must do is look at the Dodgers series to understand this.
Online Sportsbooks Take the Lead in NFL Betting This Season
The Dodgers had problems, lots of them and for them to manage to get to a game six against this Braves team was an effort that must be given a ton of credit. It seems the Dodgers banded together and fought back in spite of bad managing decisions from Roberts. In the end, it wasn't enough. The Braves showed up in a big way and they will show up against Houston with the best infield lineup in the National League.
US vs Offshore Sportsbooks Originality
Charlie Morton went 14-6 on the year with a 3.34 ERA, 216 K's, and a 1.04 WHIP. Over the last two playoff games Morton pitched 9.2 innings, giving up 4-hits, 0 runs, 0 earned runs, and 13 strikeouts. The only thing that we can find to criticize his play whatsoever, is giving up 2-walks over the 9.2 innings. Beyond the two walks that led to no scoring, Morton was stellar. He comes in \highly rested and ready for this game.
Building Your Sports Betting Strategy With America's Bookie
Framber Valdez comes in having been a part of three wins over the last three games he played in. A troubling number for us, however, is just 5-innings pitched over the last week having given up 4-hits, 4 runs, 4 earned runs, 2-homers, 1 walk, and striking out 7. Framber gets run support, will that happen tonight against Charlie Morton?
The numbers between these two are extremely close, but we won't bore you with every stat known to man. What we want to leave you with is this… At this stage of the game, you got here because you earned it, and your rotation and bully were good enough to keep the other guys from being waved in. Although Houston has the slightly more potent lineup, the Braves seem to step up and some new hero emerges night after night. We say the Braves take home field advantage away and win this first one. Call your bookmaker and jump in the action for what is sure to be a fantastic game. Good luck.
Action Sports Picks : Braves +120 Over 8