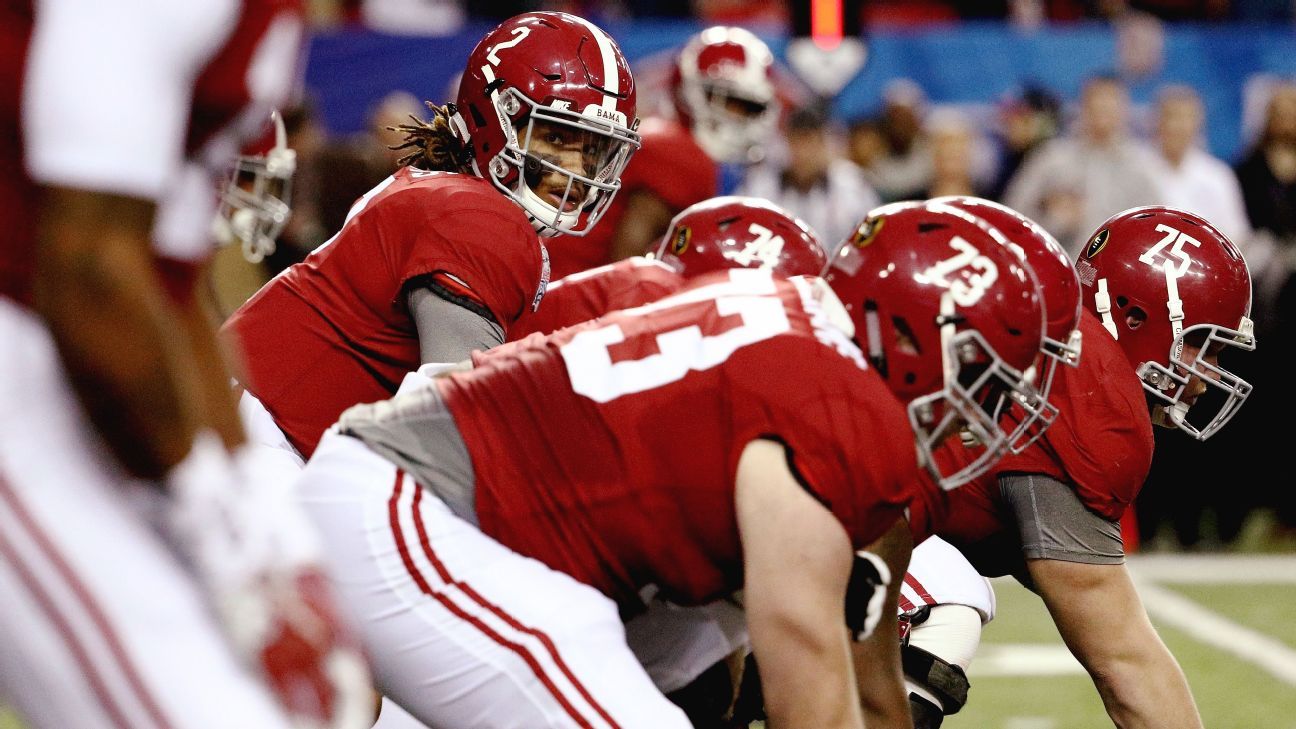 It's time to jump in full swing and hit this beast square in the jaw. College football and what it represents to the gambler is astounding, staggering and beyond belief. It really is this good. No hyperbole here, just the facts. This is by far, the best year for the gambler in a very long time and if you have yet to make the most of it; what could you possibly be waiting for? Your favorite bookie fears you and they find themselves in a conundrum. Do they take your deposit or do they run from your money? At this point they have no choice, they are in so deep that they need every penny they can get! They were not expecting this. The players are cashing in this season. Are you? If not, don't worry. It's not too late. Find a sports book that offers great prop odds and outstanding college football player bonuses. They are out there, go find them and load up.
Throttle the online sports books this week.
#2 Clemson vs. Syracuse
Folks if you are looking for value you have come to the right place in Clemson. They did not cover last week against a middle of the road team in Wake Forest. This was simply a letdown game. You can count on a smack down in Syracuse. Do not be suckered by feeling sorry for the home dog, "this dog don't hunt". Two weeks ago Clemson went on the road to a very good Virginia Tech and laid a beat down on them. Syracuse is nowhere in the same league as Virginia Tech. Vegas gave us a gift this week, unwrap it and thank the football gods later. Lay the -22 with reckless abandon and don't look back. Dabo Swinney and his boys will be ready to brawl and it will be ugly. Make sure that your online bookie has the best prices in first half betting. You want this full game, first half and whatever the second half offers.
#8 Washington State vs. Cal
Finally WSU is getting the respect that they deserve, from both Vegas and the top 25 polls. Washington State is flat out bad to the bone and they proved it in Oregon. Not only can they score the lights out, they can play stubborn defense. Usually it's a tall order to win back to back road games in the PAC 12, not this time. Washington State will put the hurt on Cal and it won't be pretty, not for one minute. Cal is going to realize just how bad things really are when the Cougars show up. Cal is rebuilding and they won't come close to competing in this one. Although 13.5 is respect, it's not nearly enough. Vegas is wrong and you need to expose them. Luke Faulk is a beast and he should rack up a solid 300 yards in this one. Look for the prop odds on Luke Faulk total yards and Luke faulk touchdowns; take the over! You want to make the bookie pay and this is how you do it. WSU covers 13.5 with ease. Lay the favorite.
[ad id='37155′]
#6 TCU vs. Kansas State
TCU has built a solid football program and they hit the top 10 yet again. They love to throw and they love fast. This team is built for speed and they can rack up a lot of yards in a hurry. The one problem for TCU; they let teams hang around. They don't bury their opponent. Watch out for Kansas State, they are not that bad and they find ways to be pesky. Look for a close one and even a possible upset. Lay off the spread and take the over. This one will score in the 70 point range. Make sure that your best online bookie allows you to buy the half point. Never lay the half point.
Purdue vs. #7 Wisconsin
Big 10 matchups are always fun and usually closely played. Look at the beat down that unranked Michigan State laid on big brother-Michigan! Purdue is playing better than in the recent past and shows some promise of turning the program around, however, they are still rebuilding. In Purdue, the story might be different but in Wisconsin, this is not even close. Wisconsin hits the top ten this week with a cool #7 spot and deservedly so. They are well balanced, they put away bad teams and find ways to beat really good teams. They will cover 16 points fairly easy. Lay the points for the game and first half. Look for a great college football bonus. If your online bookie is not offering one, find one that is, this is a great way to turn free money into cash.
[ad id='36510′]
Arkansas vs. #1 Alabama
Alabama showed the world its human side this past week and did not cover an ungodly spread! The world did not stop turning and Nick Saban still put his pants on one leg at a time. Look for that to all change. Alabama wants to beat the breaks of their SEC opponent in Arkansas, just as they did to Ole Miss. Alabama might have a hiccup every now and then, but they never hiccup twice. They need to cover and they want to cover and they will cover. Dig deep, empty out those old gambling pockets and go all in. You've got pocket aces. Arkansas will fold and fold quickly, look for the over and lay the points. Nick Saban will keep his foot on the gas for this adventure and embarrass Arkansas. Find the most competitive numbers now, shop for the best line. Find an online sports book that caters to NCAA College football betting and jump on Alabama.
Ncaa Football Preview and Predictions   –  Ncaa Football Scores and Odds
This week promises to be one of the very best that we have seen so far and it won't disappoint. The PAC 12, SEC and The Big 10 are all pushing out some of the greatest and most competitive games. They are also pushing out some of the most predictable games. This is the beauty of college football and this is where you, the NCAA College Football gambler thrives. Make the most of this week and don't let it pass. There is real money to be made. Fatten up your bank roll while breaking the bookie. Enjoy the games and good luck.