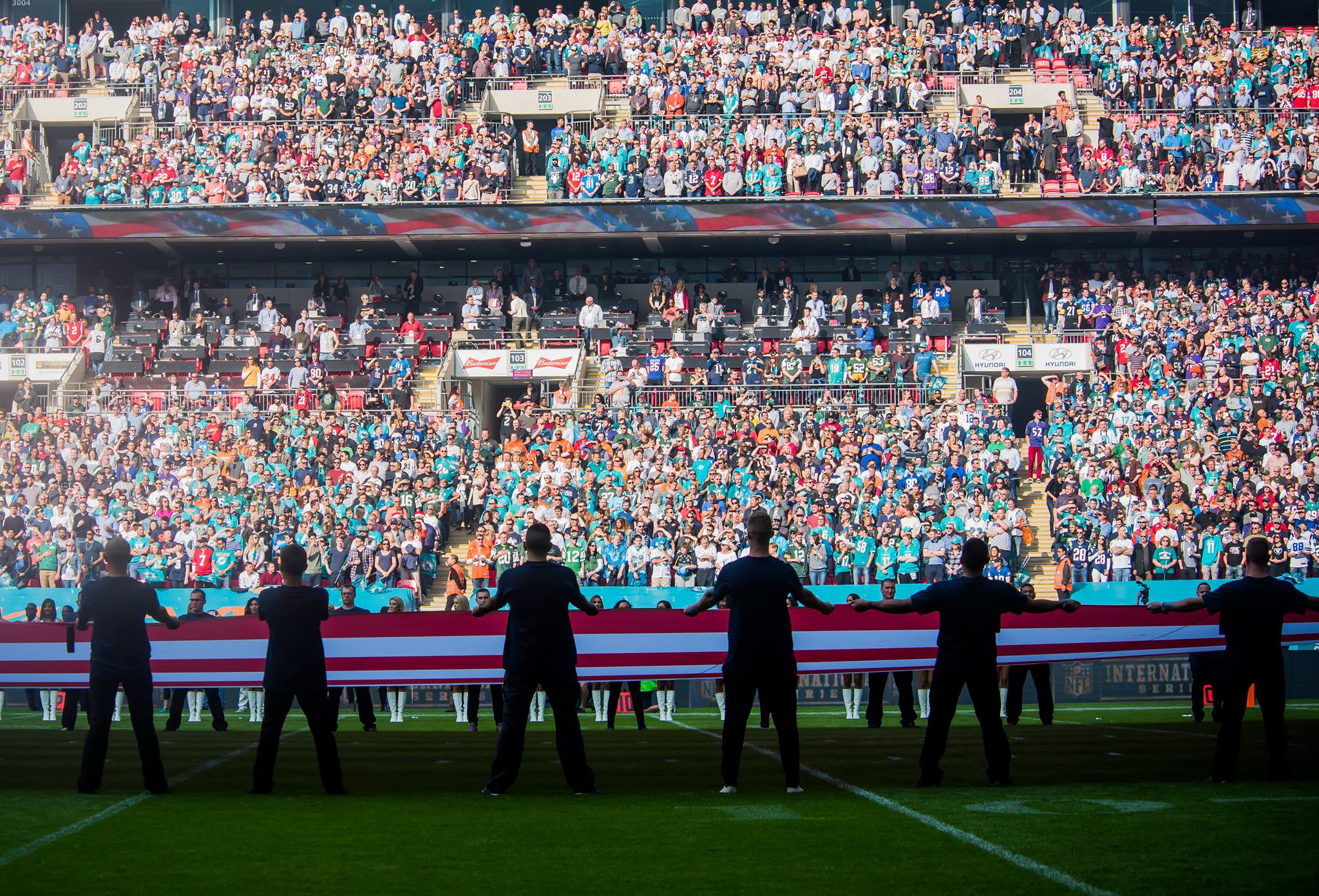 Yes, you read that headline correctly. Our Westgate SuperContest selections last week went an amazing 9-1 against the spread to jump us way up the leaderboard after two weeks! The New York Giants was the only game we failed to hit after a perfect 9-0 Sunday. We had a poor Week 1 performance, but we promised we would bounce back, and we did. We aim to keep that roll going with Week 3 on deck, starting Thursday night with a game that nobody outside of Los Angeles and San Francisco probably care about. There are some good games this weekend including another terrific Sunday night contest between the Raiders and Redskins. Good luck with your action this week! You can always view our weekly records at our Staff Selections Home Page.
Week 3 Public Betting Consensus Report
GET OUR NFL SELECTIONS BY EMAIL EVERY WEEK!
The following 2 entries have been submitted in this week's Westgate SuperContest:
UltimateCapper.com: Bills +3 | Falcons -3 | Chiefs -3 | Raiders -3 | Cowboys -3
NSMonitor.com: Falcons -3 | Chiefs -3 | Seahawks +3 | Patriots -13.5 | Raiders -3
Week 3 Games
Bob Babowski
YTD: 23-22-1
Top 5: 6-8-1
Jay Cooper
YTD: 21-24-1
Top 5: 6-7-1
Reggie Garrett
YTD: 26-19-1
Top 5: 8-6-0
LA Rams @ San Francisco
 Rams -2.5 (L)
Rams -2.5 (L)
Rams -2.5 (L)
Baltimore vs Jacksonville (N)

Ravens -3.5  (W)

 Ravens -3.5 (L)
Ravens -3.5 (L)
Cleveland @ Indianapolis
 Colts +1 (W)
 Browns -1 (L)
 Colts +1 (W)
Pittsburgh @ Chicago
 Steelers -7 (L)

 Bears +7 (W)

 Steelers -7 (L)
Miami @ NY Jets

 Jets +6 (W)

 Jets +6 (W)

 Jets +6 (W)

Denver @ Buffalo
 Broncos -3 (L)
 Bills +3 (W)
 Bills +3 (W)
Houston @ New England

Patriots -13.5 (L) 

 Patriots -13.5 (L)
 Patriots -13.5 (L)
New Orleans @ Carolina
 Saints +5.5 (W)
 Saints +5.5 (W)
 Saints +5.5 (W)
Tampa Bay @ Minnesota
 Vikings +3 (W)
 Bucs -3 (L)
 Vikings +3 (W)
Atlanta @ Detroit

Falcons -3 (W)

 Falcons -3 (W)
 Falcons -3 (W)
NY Giants @ Philadelphia
Giants +6 (W)
 Eagles -6 (L)
 Eagles -6 (L)
Seattle @ Tennessee
 Seahawks +3 (L)
 Titans -3 (W)
 Seahawks +3 (L)
Kansas City @ LA Chargers
 Chiefs -3 (W)
 Chiefs -3 (W)
 Chiefs -3 (W)
Cincinnati @ Green Bay
Packers -8.5 (L)

 Packers -8.5 (L)

 Packers -8.5 (L)
Oakland @ Washington

 Raiders -3 (L)

 Raiders -3 (L)
 Raiders -3 (L)
Dallas @ Arizona

 Cowboys -3

 Cowboys -3

 Cowboys -3
[ad id='59672′]