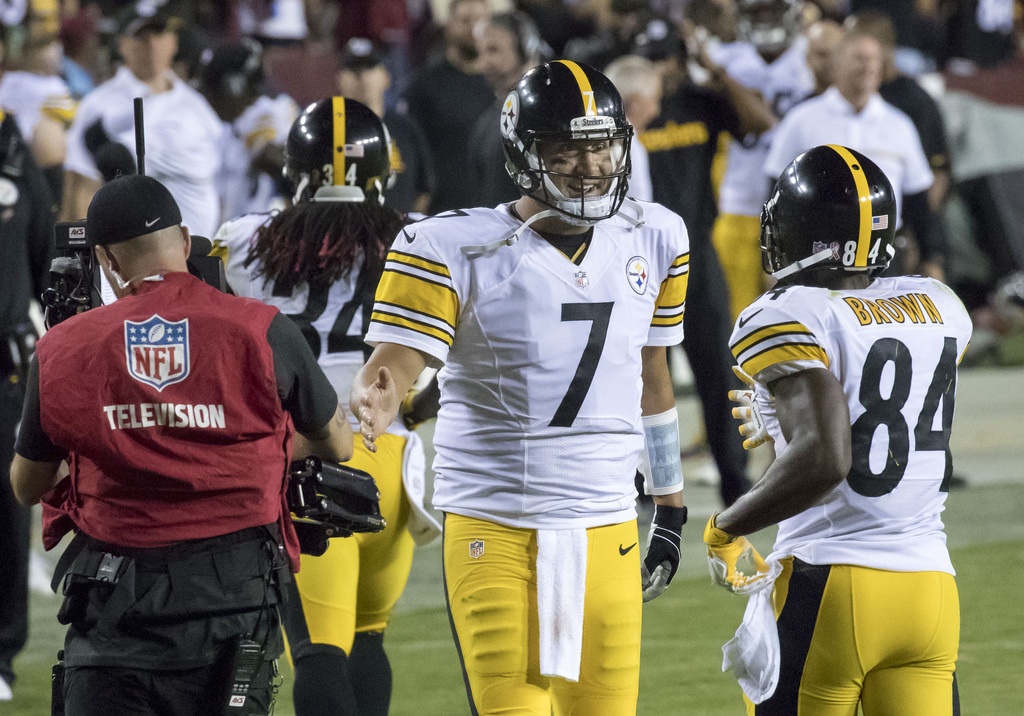 We only have two weeks left in the regular season and Bobby Babowski has finally caught Reggie Garrett for the top handicapper at UltimateCapper.com. Bobby's 4-0-1 showing in Week 15 has him tied with Reggie at 37-36-2 on Top 5 plays. Bobby has a 13-6-1 mark over the last four weeks and is looking to finish the season strong. Our Westgate SuperContest selections also did well as 'NSMonitor.com' went 4-0-1, while 'UltimateCapper.com' came through with a 2-1-2. We don't have anymore Thursday games this season. Week 16 will kickoff on Saturday with a couple of games, then a full slate on Christmas Eve. The week ends on Christmas night with the Raiders at the Eagles. Be sure to check our rankings this week in the Westgate SuperContest as we make our move towards the top. Good luck with your action this week! You can always view our weekly records at our Staff Selections Home Page.
WEEK 16 PUBLIC CONSENSUS REPORT
GET OUR NFL SELECTIONS BY EMAIL EVERY WEEK!
The following 2 entries have been submitted in this week's Westgate SuperContest:
UltimateCapper.com (39-32-4): Packers +9 | Panthers -10 | Broncos +3.5 | Giants +3.5 | Eagles -8.5

NSMonitor.com (36-36-3): Bengals +4.5 | Browns +6.5 | Broncos +3.5 | Giants +3.5 | Seahawks +4.5
OUR TOP 5 PLAYS ARE LABELED '$$'
Week 16
Date - Time
Westgate Line
Bobby
Babowski
Y: 100-115-9
T5: 37-36-2
Jay
Cooper
Y: 98-117-9
T5: 33-39-3
Reggie
Garrett
Y: 114-101-9
T5: 37-36-2
Indianapolis
@ Baltimore
12/23 - 4:30
Ravens -13.5

+13.5

-13.5

+13.5
Minnesota
@ Green Bay
12/23 - 8:30
Vikings -9.5

+9



+9 $$


+9
Detroit
@ Cincinnati
12/24 - 1:00
Lions -4.5



+4.5 $$


-4.5



-4.5 $$

LA Chargers
@ NY Jets
12/24 - 1:00
Chargers -6.5

+6.5

+6.5

+6.5
LA Rams
@ Tennessee
12/24 - 1:00
Rams -6.5

+6.5

+6.5

-6.5
Cleveland
@ Chicago
12/24 - 1:00
Bears -6.5



+6.5 $$


+6.5



+6.5 $$

Tampa Bay
@ Carolina
12/24 - 1:00
Panthers -10

+10



-10 $$


-10
Atlanta
@ New Orleans
12/24 - 1:00
Saints -5.5

+5.5

-5.5



-5.5 $$

Denver
@ Washington
12/24 - 1:00
Redskins -3.5



+3.5 $$


+3.5

+3.5
Miami
@ Kansas City
12/24 - 1:00
Chiefs -10.5

+10.5

-10.5

-10.5
Buffalo
@ New England
12/24 - 1:00
Patriots -11.5

+11.5

+11.5

-11.5
Jacksonville
@ San Francisco
12/24 - 4:05
Jaguars -4.5

+4.5

+4.5



+4.5 $$

NY Giants
@ Arizona
12/24 - 4:25
Cardinals -3.5



+3.5 $$




+3.5 $$


+3.5
Seattle
@ Dallas
12/24 - 4:25
Cowboys -4.5



+4.5 $$




-4.5 $$


-4.5
Pittsburgh
@ Houston
12/25 - 4:30
Steelers -9

+9

-9



-9 $$

Oakland
@ Philadelphia
12/25 - 8:30
Eagles -8.5

+8.5



-8.5 $$


-8.5
[ad id='59672′]