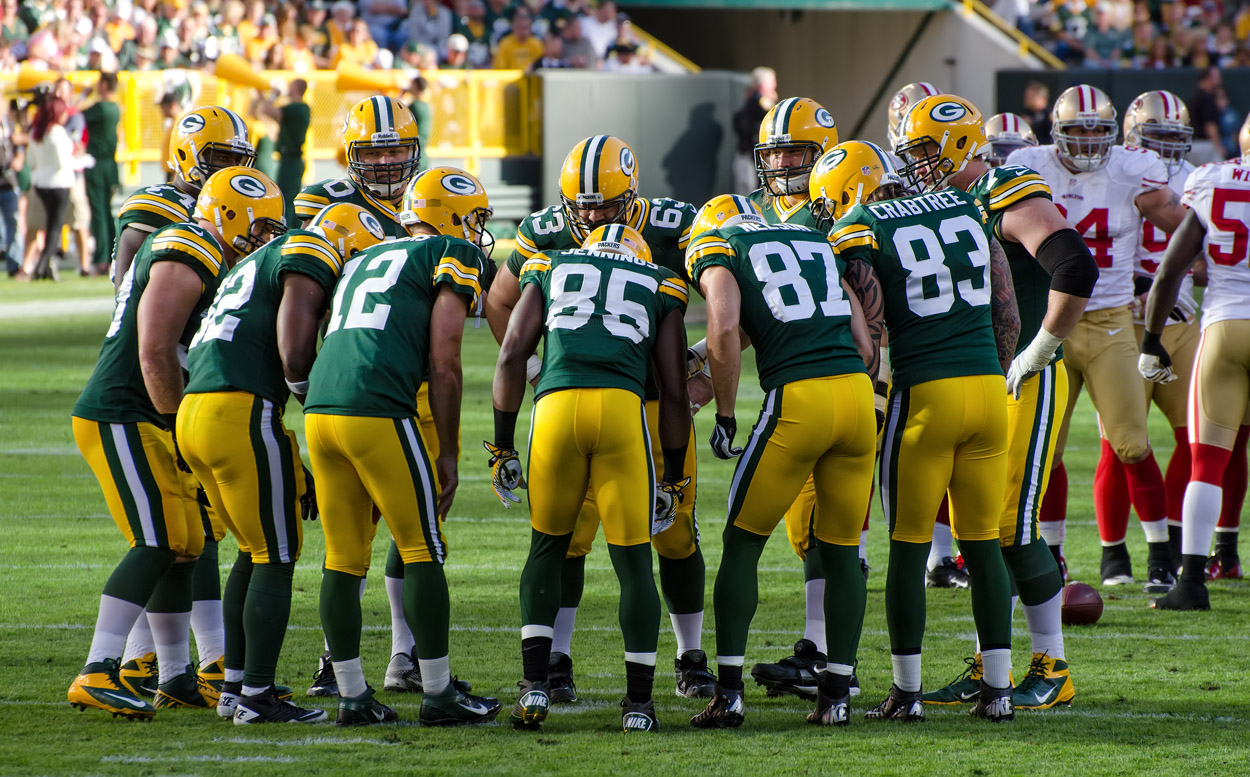 The temperature is getting cold outside around the country, but our NFL picks continue to heat up, as we are coming off another nice week with our staff selections and SuperContest picks. Bobby Babowski receives top honors for the week with his 3-2 top play record and 10-6 overall against the spread. Bobby is just three games behind Reggie Garrett now in the race for the top UltimateCapper.com handicapper. Our SuperContest entry of UltimateCapper.com went 4-1 last week to raise our record to 35-28-2 on the season. Week 14 is full some more exciting matchups including the Eagles at the Rams on Sunday and the return of Eli Manning to the Giants lineup. Be sure to check our rankings this week in the Westgate SuperContest as we make our move towards the top. Good luck with your action this week! You can always view our weekly records at our Staff Selections Home Page.
WEEK 14 PUBLIC CONSENSUS REPORT
GET OUR NFL SELECTIONS BY EMAIL EVERY WEEK!
The following 2 entries have been submitted in this week's Westgate SuperContest:
UltimateCapper.com (35-28-2): Seahawks +2.5 | Texans -3 | Broncos PK | Eagles +2 | Giants +4

NSMonitor.com (30-33-2): Seahawks +2.5 | Redskins +6 | Broncos PK | Eagles +2 | Giants +4
OUR TOP 5 PLAYS ARE LABELED '$$'
Week 14
Date - Time
Westgate Line
Bobby
Babowski
Y: 86-100-6
T5: 31-33-1
Jay
Cooper
Y: 83-103-6
T5: 29-34-2
Reggie
Garrett
Y: 100-86-6
T5: 34-30-1
New Orleans
@ Atlanta
12/7 - 8:25
Pickem

PK

PK



PK $$

Detroit
@ Tampa Bay
12/10 - 1:00
Pickem

PK

PK

PK
Chicago
@ Cincinnati
12/10 - 1:00
Bengals -6.5

+6.5

+6.5

+6.5
Indianapolis
@ Buffalo
12/10 - 1:00
Bills -3

-3

-3

-3
Oakland
@ Kansas City
12/10 - 1:00
Chiefs -4

-4

+4



+4 $$

Minnesota
@ Carolina
12/10 - 1:00
Vikings -2.5

+2.5



+2.5 $$


+2.5
Green Bay
@ Cleveland
12/10 - 1:00
Packers -3

-3

+3



+3 $$

San Francisco
@ Houston
12/10 - 1:00
Texans -3

-3



-3 $$


-3
Dallas
@ NY Giants
12/10 - 1:00
Cowboys -4



+4 $$




+4 $$


+4
Washington
@ LA Chargers
12/10 - 4:05
Chargers -6



+6 $$


+6

+6
NY Jets
@ Denver
12/10 - 4:05
Pickem



PK $$




PK $$


PK
Tennessee
@ Arizona
12/10 - 4:05
Titans -3

+3

+3

-3
Seattle
@ Jacksonville
12/10 - 4:25
Jaguars -2.5



+2.5 $$


+2.5

+2.5
Philadelphia
@ LA Rams
12/10 - 4:25
Rams -2



+2 $$


+2

+2
Baltimore@
Pittsburgh
12/10 - 8:30
Steelers -5

-5



-5 $$




-5 $$

New England
@ Miami
12/11 - 8:30
Patriots -11

-11

+11



+11 $$
[ad id='59672′]