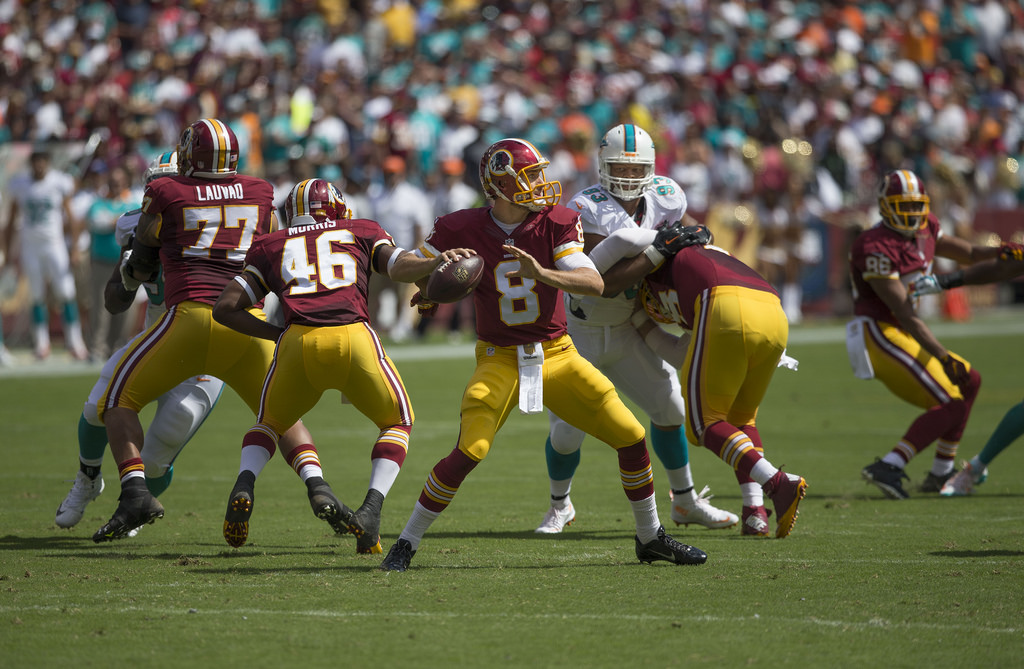 We are almost to Thanksgiving, which means we are almost back to a full schedule every week. This is the last week of byes before the home stretch towards the Playoffs. There are still a lot of teams still alive in the postseason chase, and in the chase for the UltimateCapper.com Top NFL Handicapper. Reggie Garrett still leads the way at 27-22-1 after his 2-2-1 performance. Bobby and Jay are still within striking distance with seven weeks remaining. This week's action has some great matchups including the Rams vs. Vikings and Patriots vs. Raiders. The week will end with a terrific Monday night matchup between the Falcons and injury-plagued Seahawks. Be sure to check our rankings this week in the Westgate SuperContest as we make our move towards the top. Good luck with your action this week! You can always view our weekly records at our Staff Selections Home Page.
WEEK 11 PUBLIC CONSENSUS REPORT
GET OUR NFL SELECTIONS BY EMAIL EVERY WEEK!
The following 2 entries have been submitted in this week's Westgate SuperContest:
UltimateCapper.com (25-23-2): Vikings -2 | Browns +7.5 | Broncos -2.5 | Patriots -6.5 | Falcons +2.5

NSMonitor.com (21-27-2): Vikings -2 | Browns +7.5 | Broncos -2.5 | Patriots -6.5 | Cowboys +3.5
OUR TOP 5 PLAYS ARE LABELED '$$'
Week 11
Date - Time
Westgate Line
Bobby
Babowski
Y: 63-78-5
T5: 22-27-1
Jay
Cooper
Y: 65-76-5
T5: 21-27-2
Reggie
Garrett
Y: 75-66-5
T5: 27-22-1
Tennessee
@ Pittsburgh
11/16 - 8:25
Steelers -7

-7

-7



-7 $$

Detroit
@ Chicago
11/19 - 1:00
Lions -2.5

+2.5

+2.5

+2.5
Kansas City
@ NY Giants
11/19 - 1:00
Chiefs -10.5

+10.5

+10.5



+10.5 $$

Tampa Bay
@ Miami
11/19 - 1:00
Pickem

PK

PK



PK $$

Baltimore
@ Green Bay
11/19 - 1:00
Ravens -2

+2

-2



-2 $$

LA Rams
@ Minnesota
11/19 - 1:00
Vikings -2



-2 $$


+2

-2
Arizona
@ Houston
11/19 - 1:00
Pickem

PK

PK

PK
Jacksonville
@ Cleveland
11/19 - 1:00
Jaguars -7.5



+7.5 $$




+7.5 $$


+7.5
Washington
@ New Orleans
11/19 - 1:00
Saints -7.5

+7.5

+7.5

+7.5
Buffalo
@ LA Chargers
11/19 - 4:05
Chargers -5.5

+5.5

+5.5

-5.5
Cincinnati
@ Denver
11/19 - 4:25
Broncos -2.5



-2.5 $$




-2.5 $$




-2.5 $$

New England
vs Oakland (N)
11/19 - 4:25
Patriots -6.5



-6.5 $$




-6.5 $$


-6.5
Philadelphia
@ Dallas
11/19 - 8:30
Eagles -3.5



+3.5 $$




+3.5 $$


+3.5
Atlanta
@ Seattle
11/20 - 8:30
Seahawks -2.5

-2.5



+2.5 $$


+2.5
[ad id='59672′]