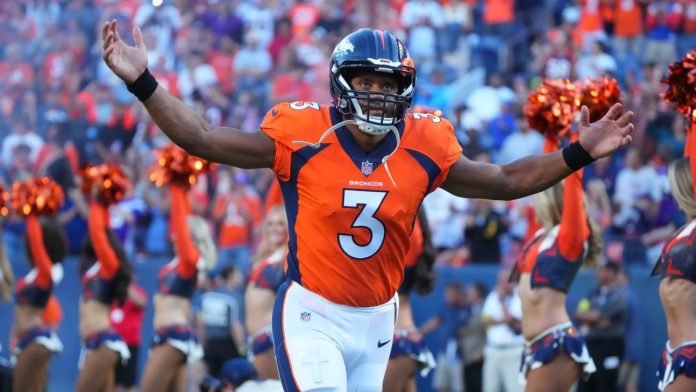 The 2023 NFL season is here! Our weekly column of Free Picks, Best Bets, Teasers, Consensus Plays and Las Vegas contests picks are back. Bobby Babowski was our top handicapper during the preseason action, going 6-4 (60%) ATS with his Best Bets.
Week 1 offers us some terrific matchups that will conclude on Monday night with the Buffalo Bills visiting the New York Jets on 9/11. All of our picks will be posted by Friday evening.
GET OUR NFL SELECTIONS BY EMAIL EVERY DAY!

2-TEAM, 6-POINT TEASERS FOR WEEK 1:
Bobby Babowski
Giants +9/Jets +8.5 (L)

Jay Cooper
Commanders -1/Eagles +2 (W)

Reggie Garrett
Panthers +9.5/Commanders -1 (L)


UltimateCapper CONSENSUS STAFF PLAYS WEEK 1:
The following picks are 100% consensus plays from our staff. These are plays when all three of us are on the same side of a game.
Steelers +2.5 (L)
Raiders +3.5 (W)
Giants +3 (L)
Jets +2.5 (W)


UltimateCapper Westgate SuperContest Selections for Week 1:
UltimateCapper.com (3-2): Browns +2.5 (W) | Bucs +6 (W) | Titans +3 (W) | Steelers +2.5 (L) | Giants +3 (L)


UltimateCapper Circa Millions Selections for Week 1:
UltimateCapper.com (3-2): Browns +2.5 (W) | Steelers +2.5 (L) | Raiders +3.5 (W) | Giants +3 (L) | Jets +2 (W)

Week 1 Fantasy Football Lineup Advice

OUR TOP 3 PLAYS ARE MARKED: '$$'
Week 1
Date
Line
Bobby
Babowski
All: 7-9
Top: 2-3
Jay
Cooper
All: 8-8
Top: 2-3
Reggie
Garrett
All: 8-8
Top: 1-4
Detroit
@ Kansas City
9/7
Chiefs -5

-5

-5

+5
Carolina
@ Atlanta
9/10
Falcons -3.5

+3.5

-3.5



+3.5 $$

Houston
@ Baltimore
9/10
Ravens -10

+10

+10

-10
Cincinnati
@ Cleveland
9/10
Bengals -2.5



+2.5 $$


+2.5



-2.5 $$

Jacksonville
@ Indianapolis
9/10
Jaguars -4.5

+4.5

-4.5



-4.5 $$

Tampa Bay
@ Minnesota
9/10
Vikings -6

-6



+6 $$


+6
Tennessee
@ New Orleans
9/10
Saints -3

+3



-3 $$




-3 $$

San Francisco
@ Pittsburgh
9/10
49ers -2.5



+2.5 $$




+2.5 $$


+2.5
Arizona
@ Washington
9/10
Commanders -7

+7

-7



-7 $$

Green Bay
@ Chicago
9/10
Bears -1

+1

-1

-1
Las Vegas
@ Denver
9/10
Broncos -3.5

+3.5



+3.5 $$


+3.5
Miami
@ LA Chargers
9/10
Chargers -3

-3

-3

+3
Philadelphia
@ New England
9/10
Eagles -4



+4 $$


-4

-4
LA Rams
@ Seattle
9/10
Seahawks -5.5

+5.5

+5.5

-5.5
Dallas
@ NY Giants
9/10
Cowboys -3



+3 $$




+3 $$


+3
Buffalo
@ NY Jets
9/11
Bills -2.5



+2.5 $$


+2.5

+2.5