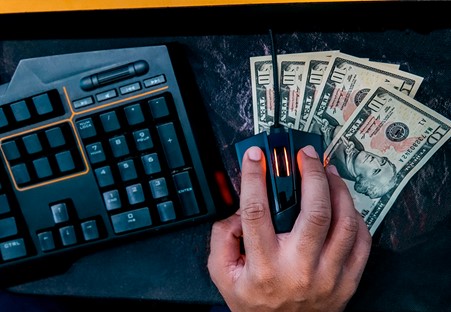 Perhaps the fastest growing betting market in the world can be found in the growing world of esports – capturing millions of viewing hours per day when the larger are events on, and the growing crossover between audiences means those traditionally attracted to the on-field sports are finding themselves becoming more interested in the growing world of esports. However, if you're first getting involved it can often be difficult to understand where to start – with a huge library of different games in which competition takes place, the teams and individuals that make up the professional scene, and the number of statistics behind them, there's a whole lot to take in, so this list will cover some things to consider when getting involved at the esportsbetting.site.
Choosing the game – The first step is to choose the game you'd like to bet on – for those making their first steps into the world of esports you may be attracted toward something a little more familiar as titles such as FIFA and NBA2K have grown in recent years have served as a great entry point – although viewership may be a little lower and tournaments may be less regular. The big three titles are in Counter-Strike, DoTA2, and League of Legends, much with regular sports many esports titles are often followed through passion and as all three are free-to-play, they're easily accessible in order to discover a passion for any of the big names.
Understanding the region strengths – Another important factor in many of the big esports titles are the regions that compete – much like in regular sporting events, esports is represented in many different parts of the world and some of these athletes are more dominant in certain games, but it often isn't uniform. For example, in League of Legends, the Asian teams from China and Korea are often much stronger than those in the west in Europe and the US seen most recently at the World Championships, but the opposite is true for other titles such as Counter-Strike, and understanding these nuances can certainly help identify what to expect in certain games.
Community and official tournaments – One big key difference in esports to regular sports however can often be found in  the community events – whilst some titles operate under a league based circuit similar to regular leagues, others rely on a mix of both official and community run events that are hosted both online and offline. The tournament, location, and how it is played can often determine an outcome early on – this does provide the benefit of having many more games in the regular and off season, but does also mean that there is a lot more to follow for all regions to ensure you're getting the bigger picture. Fortunately, there are a lot of statistics from the history of these events, and so finding an answer may be much easier than anticipated.
Of all the suggestions however the biggest advice to understanding esports betting is often to get involved yourself – many of the titles are free and easily accessible, and a first-hand account can provide better insight and understanding of the nuances that make up esports, and is certainly an approach many new fans have taken.